Let us admit it, the concept of a weekly meal plans sounds as promising as it sounds intimidating. But like I always tell, charting out a weekly meal plan does not mean cooking 17 meals over the weekend and reheating cooked food over the week.
If anything at all, meal plans are supposed to take away the stress out of having to cook everyday. Ever since I opened up my English enrichment classes, life has been hectic.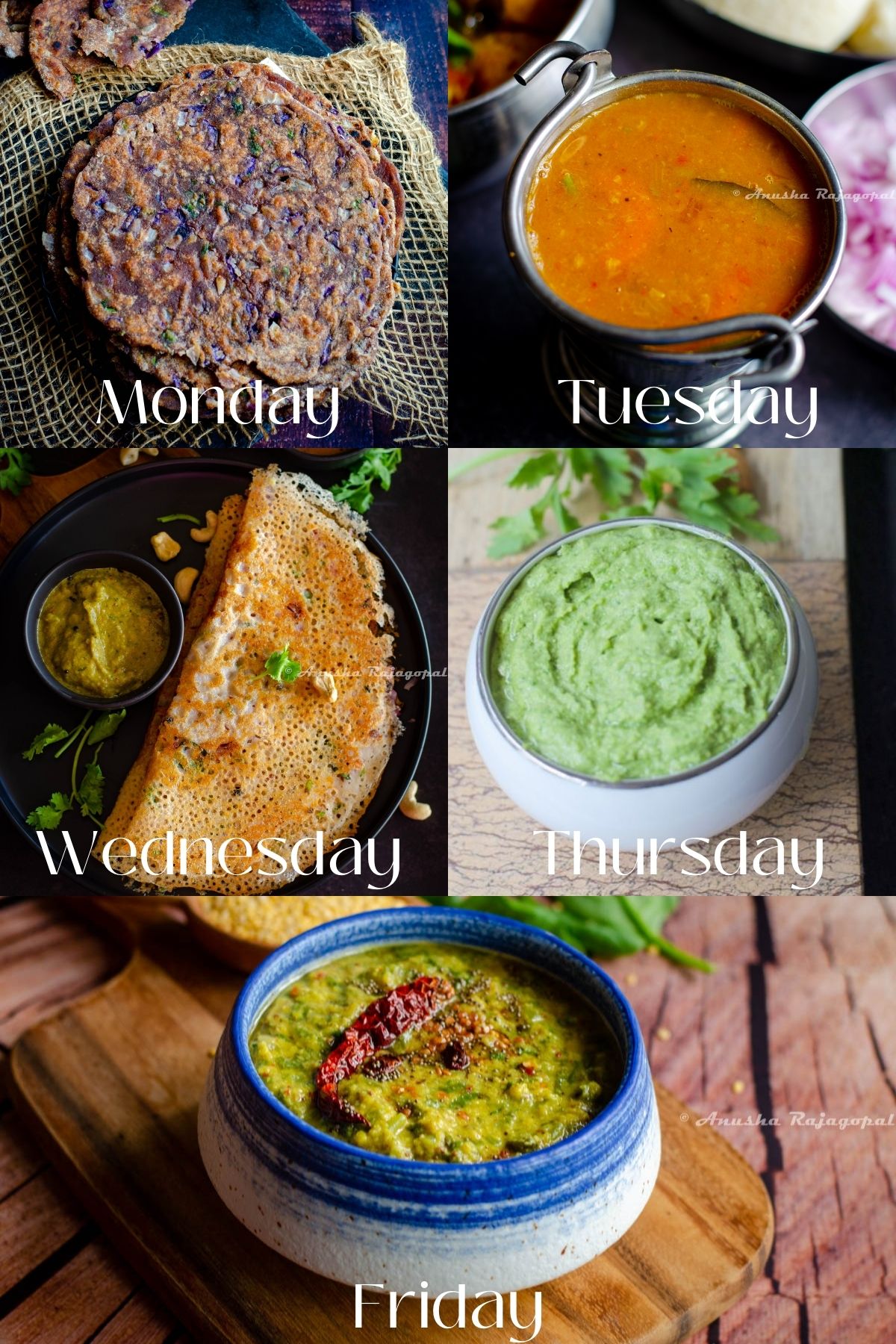 And trust me, these meal plans are my lifeline at the moment. Classes, a food blog, a very energetic 7 yo whirlwind that never refuses to slow down and managing the home front can be exhausting. I m sure you all will agree. And that is exactly why this space will remain a home to meal plans for now and forever.
Jump to:
This week, my focus is on breakfast. For some reason, our last few weeks had us eating overnight oats and smoothie bowls. We are now bored of having cold breakfasts.
So, definitely, breakfast could do with some  brightening up, aye? All in favor, bang the gavel, say aye and get that printer going to print this meal plan for the week ahead.
This week's meal plan
Monday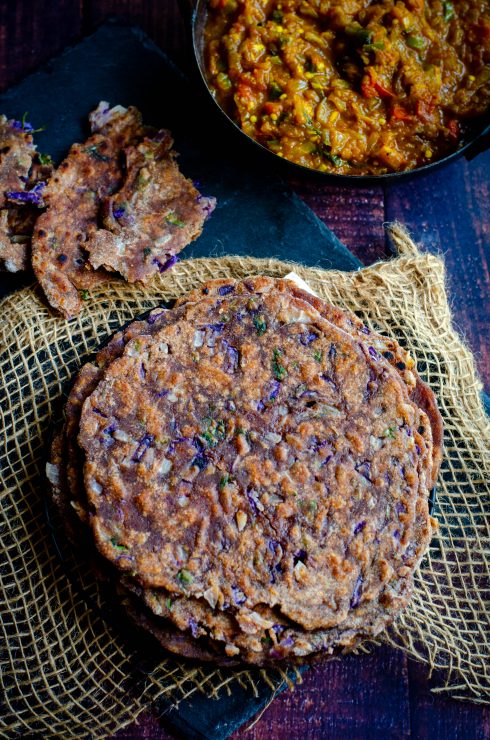 Breakfast– Ragi cabbage paratha, mixed vegetable pickles and yogurt.
Lunch– Brown rice, cabbage Thoran and Vatha Kuzhambu
Dinner– Moroccan lentil soup
Tuesday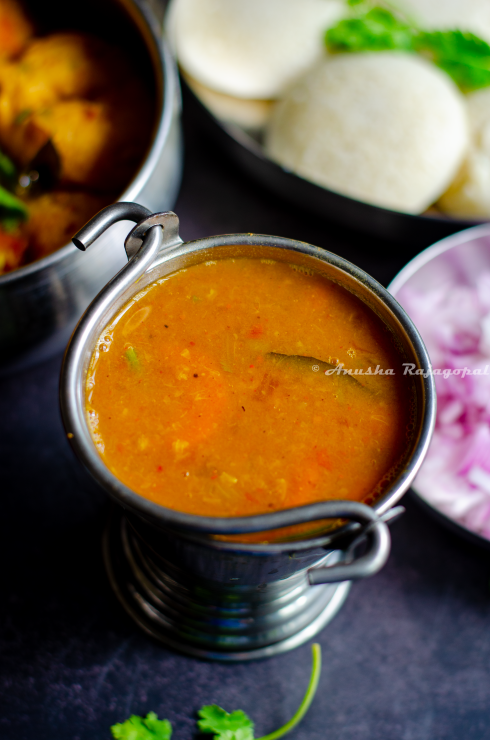 Breakfast– Millet Pongal, Instant Pot Tiffin Sambar
Lunch– Gobi Parathas, yogurt, pickles, carrot radish salad
Dinner– Millet Idlis, leftover sambar
Wednesday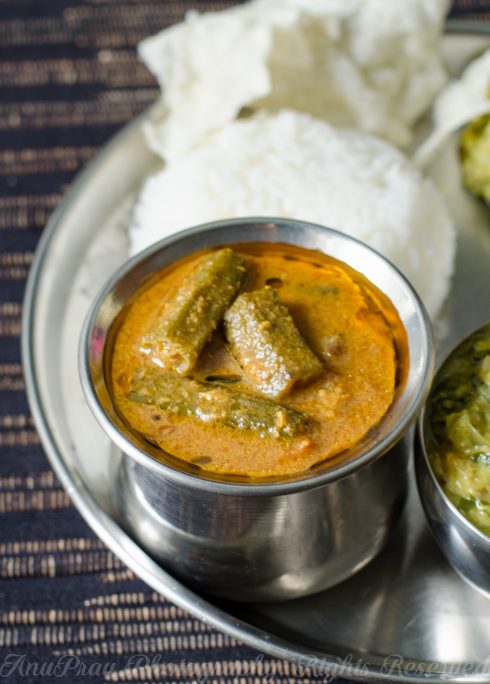 Breakfast– Millet dosas, Onion mint chutney
Lunch– Rice, Vendakai Puli Kuzhambu, Beans Paruppu Usili
Dinner– Rava dosa, leftover chutney
Thursday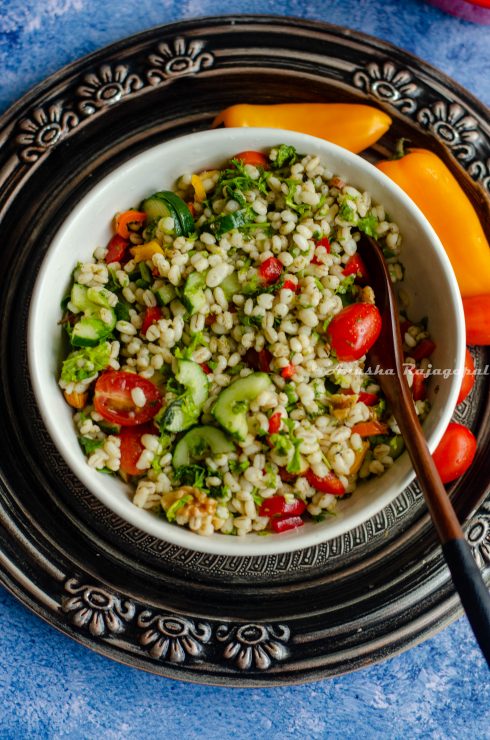 Breakfast– Pesto sandwiches 
Recipe for pesto sandwiches- Slather 2 tbsp pesto on bread of choice. Top with sliced cucumbers, carrots, microgreens and a slice of cheese. Slather 1 tbsp honey mustard dressing or ranch dressing on another slice. Close the sandwiches and slice into two. Serve immediately. Other fillings that work well- boiled and mashed potatoes, chickpeas or sweet potatoes.
Lunch– Kovil Puliodharai, potato curry
Dinner– Barley salad
Friday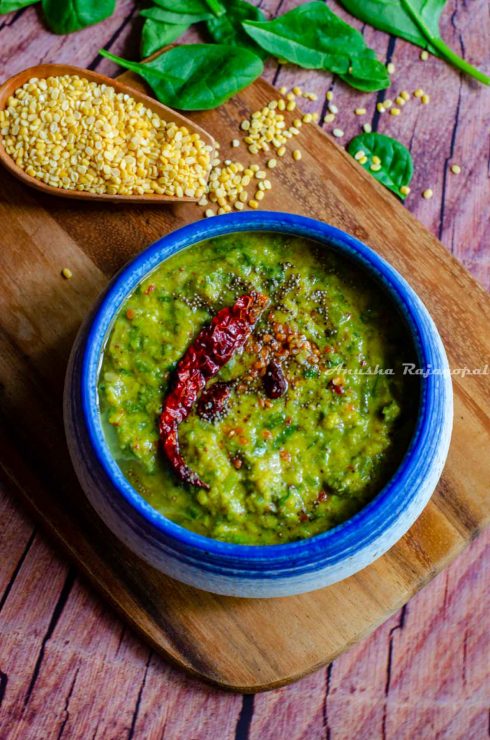 Breakfast– Oatmeal with fruits
Lunch– Keerai Kootu, Dhania Kuzhambu and rice
Dinner– Uthapams with dosa batter and bell pepper chutney
Prep Work
On Sunday Morning
For the week ahead:
1. Make Puli Kachal for Puliodharai. 
2. Prep pesto and store in a sterilised glass jar. 
3. Grate coconut and freeze.
4. Soak for batter in the morning.
On Sunday evening
Grind batter.
Chop cabbage. I will not recommend making the ragi dough in advance as cabbage releases water and makes the dough sticky.
Set yogurt.
On Monday evening
Chop veggies for Sambar.
Make the Paratha dough.
Slice carrots for salad. ( skip slicing radishes since they smell in the fridge.)
Set yogurt.
On Tuesday evening
Make onion mint chutney and store in the fridge in an air-tight sterile container.
Chop okra and beans.
Soak Toor Dal for Paruppu Usili. Once the dal soaks for 1 hour, drain completely in a colander and store the soaked dal in the fridge. 
On Wednesday evening
Cook Barley in instant pot, drain the water and make barley lemonade.
On Thursday evening
Chop Spinach and keep ready.
Soak tamarind for the Kuzhambu.
Make the chutney and store in a sterile container in the fridge.
Free Printable Meal Plan + Grocery List
Click here to download and print this week's meal plan and grocery list.
If you have any questions of meal prepping, please leave that in the comment and come chat with me via DM on Instagram . Follow us on  Facebook for regular cooking updates and short videos. Find us on  Pinterest for delicious content. You can also email us your questions to anusapraj@gmail.com for all queries related to weekly meal plans.
Meal plans from previous weeks