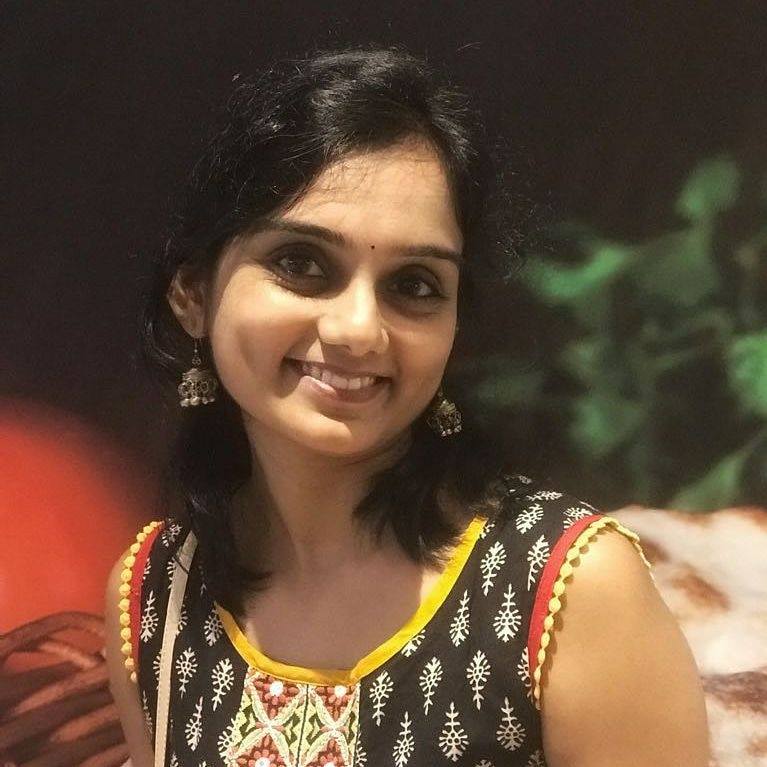 A Very Warm Welcome to Tomato Blues.
My Name is Anusha. I m the content creator, recipe developer, photographer and video creator for Tomato Blues. Tomato Blues is where you will find vegetarian and vegan recipes with Indian roots and from all over the world.
A little bit about My love for food, me and my life-
I was born and brought up in Coimbatore, a city that falls in the Kongunadu region in Tamil Nadu. Coimbatore is known for its Siruvani water, warm people and delicious rustic Kongunad special food.
Many people assume that Kongunad food is mostly meat based. But having lived in Coimbatore all through my childhood, i can assure you that there is nothing as delicious as a bowl of warm Arisi Paruppu Sadam or some creamy Pacha Payiru Kuzhambu.
I graduated in Law from Bangalore. And during my stay in Bangalore, i also learned a lot about Karnataka cuisine, their love for bisi bisi thindi ( hot hot snacks), the subtle sweetness in all their curries and rice bath that gets served for breakfast.
My five years of college life in Bangalore was where i discovered my love for food for the first time. Inedible fare available at my accommodation made me realise that cooking is a life skill that everyone should master.
I married my husband as soon as i graduated. And when i tied the knot, not only was i a newly wed but also a novice cook. I was someone who did not know to cook much except dosa, idli and instant noodles.
When my life began at Vadodara, a small city in Gujarat, which again is known for it farsaan, friendly people and harsh summers, I learned a lot about Gujarati food.
The Gujarati Thali replete with farsan, desserts and rotla is always an awe inspiring meal for me. This is the reason why you will find Gujarati recipes here on Tomato Blues.
Less than a year of being married and I discovered that i enjoyed cooking food and that i loved experimenting with flavors too. And there has been no looking back since then.
I now live in Singapore with my husband and have an in house six year old critique too. Singapore is  a beautiful island with so many delicious things to eat and enjoy.
Even though vegetarian food is hard to come by in Singapore, i have been adventurous enough to explore the local fare.
How Tomato Blues Happened
One sunny afternoon, my husband, Praveen had a eureka moment after relishing his lunch and pushed me to write down my recipes on a blog. And that s how Tomato Blues was started. It is my husband who chose the name Tomato Blues.
And it is Praveen, who is still the driving factor on days when i m uninspired,frustrated or just sad because i m either unable to create content or my content doesn't seem to be doing well.
But delving deeper, the main focus of Tomato Blues is vegetarian food. Vegetarian food has often been touted as dull and boring. I want to break the stereotypes and change this. Tomato Blues was born out of a need to explore the nuances of vegetarian food.
When I started this space, i never imagined that my learning journey would be so flavorful. It is my passion and fondness for feeding people that drives me to create new recipes and perfect classic ones. And when people come and tell me that they tried my recipe and it was a hit, i consider that as my biggest success.
Over the years, our goals have evolved. From perfecting traditional indian recipes, giving a twist to classic ones and developing fusion food, we have come a long way.
The years have seasoned me and now, i believe making cooking simple for everyone irrespective of their culinary skills is my mission in life.
I also believe that the world needs to see much more than Dosa, Sambar and Paneer Butter Masala in terms of Indian food.
My Blogging Journey
I began Tomato Blues in 2011. It has been almost a decade now and  even though i have taken a few breaks and there have been long spells when i have not written anything, i have never been able to stop making delicious food.
I guess i can now safely say that i have found my way back to blogging and i hope to churn out delicious content. And while i do that, you can treat yourself to 500+ delicious vegetarian and vegan recipes on Tomato Blues.
What can you find on Tomato Blues?
I come from a Kannada speaking family but our ancestors migrated to Tamil Nadu. So my cooking is a mix of both Karnataka and Tamil Nadu cuisines.
Because of my childhood in Coimbatore, i also cook a lot of Kongunad region dishes. Likewise, thanks to my lovely Gujarati friends, i have learned quite a lot about Gujarati food.
So we can say that Tomato Blues is an one stop place for Karnataka , Gujarati and Tamil cuisines. After our move to Singapore, we have begun thinking  beyond curries and rotis. So you can also find our love for noodles, ramen, thai food and such.
I have always been someone who finds baking therapeutic. That makes Tomato Blues a blog where you ll find healthy baked treats.
My Goals
I believe that cooking should never be a challenge. So when i try recipes, develop new recipes or tweak classic recipes, i always remember the novice cook.
If a beginner can make the recipe and pull it off successfully, then the recipe speaks for itself. So be it baking, every day meals or elaborate party menus, i believe in achieving good results by cooking smartly.
And that s exactly what you will find on Tomato Blues website and youtube channel too- Quick, easy, fresh and beginner friendly recipes for people on the go and for people who want to enjoy home cooked food but do not have the luxury of time.
You can see a mix of Traditional recipes from South India, baking recipes, meal planning and prepping ideas and hacks, pantry organisation and video guides for these too.
I hope you all enjoy reading and making recipes from Tomato Blues.