We always have a platter of raw veggies to eat during lunch or dinner. Itdoesnt happen for breakfast but the platter is a must during lunch or dinner. And our favorite vegetable to throw in to that platter is pepperyDaikon radish. It is almost like poetry when sweet carrots, peppery radishes and slightly sweet and slightly sour cucumbers come together in a salad. Whileidont make a salad on all days,i tend to fix an easy one wheni really get lucky with time. This salad is typically one of those, essentially needs no thinking, extensive prepping and dressing.Its a complete no brainer which even a kid can put together in no time. And this works well for a party too as you can always make it ahead and stick it in the fridge.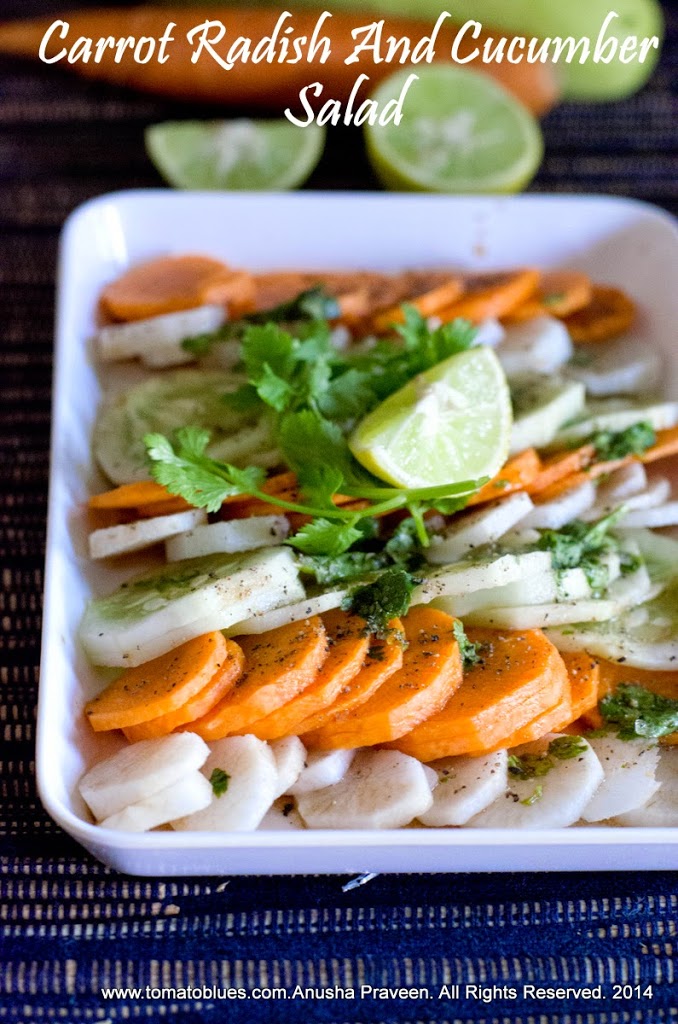 Recipe For Carrot Radish Cucumber Salad
( Learn how to make Carrot Radish Cucumber salad with an easy dressing)

Prep Time: 10 mins plus chilling time
Cook Time: Nil
Serves 2 
Allergy Info: Vegan, Gluten free, Soy free, Nut free
Course: Starter, Sides, Accompaniment
Cuisine: International 

Ingredients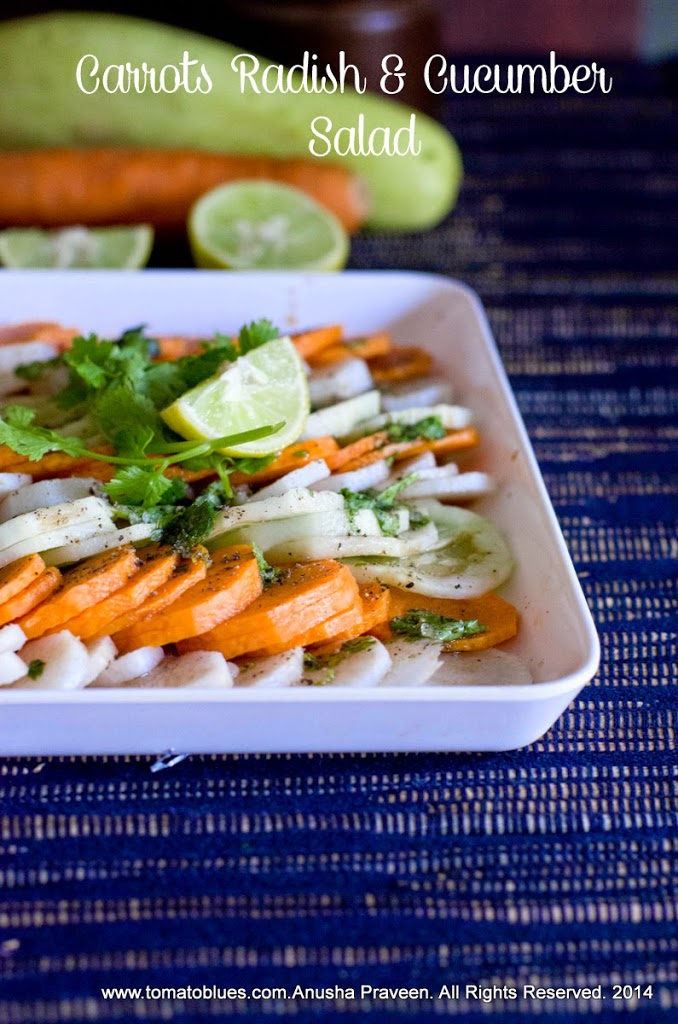 Daikon radish 1 medium sliced thinly
Carrot 1 medium peeled and sliced
Cucumber 1 medium sliced thinly
For The Dressing
Balsamic vinegar 1 tbsp
Olive oil 2 tsp
Water 1 tbsp
White pepper powder 1/4 tsp
Salt to taste
Sugar a pinch
Lemon juice 1/4 tsp
Coriander/ Cilantro 2 tbsp chopped finely
Note:
1. I have used balsamic vinegar here as it balances the salad well. In case you dont have that, use any fruit vinegar. But regular vinegar wont work well here.
2. Substitute olive oil with any oil of your choice but EVOO is not recommended.
3. You can substitute coriander with parsley for a different taste
Directions
In a bowl, combine all the ingredients for the dressing and mix well until well incorporated.
Arrange the slices of vegetables in different layers on a plate.
Now, pour the dressing evenly over the vegetables.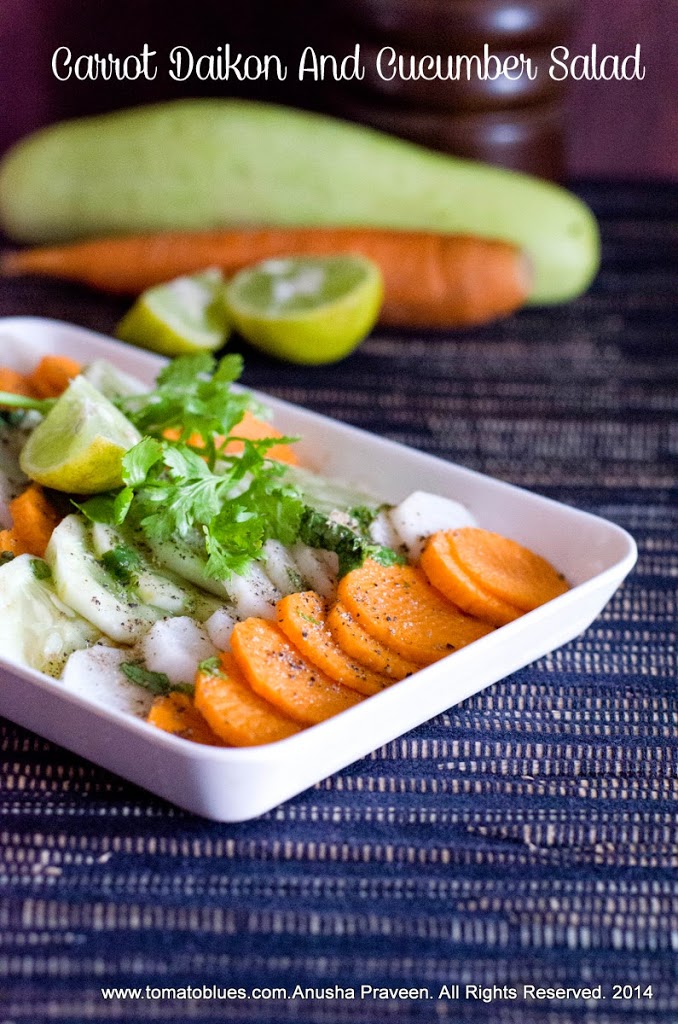 Cover and stick in the fridge till ready to serve.