How To Make Onion Mint Chutney For Idli, Dosa?
ONION MINT CHUTNEY- AN EASY CHUTNEY RECIPE WITHOUT COCONUT FOR IDLI, DOSA.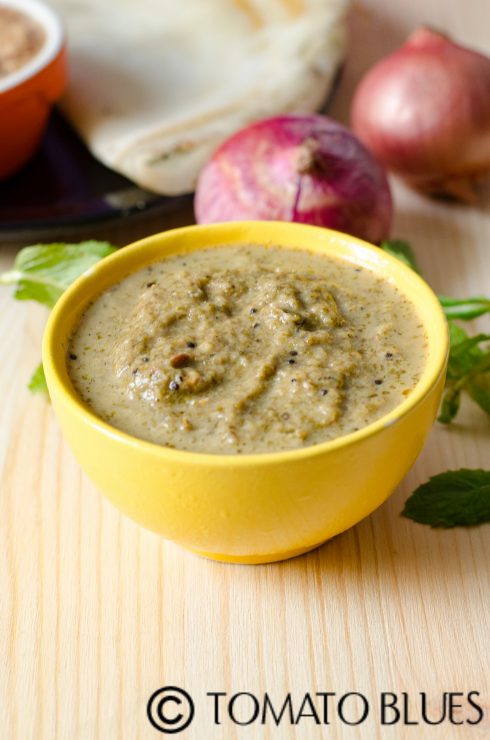 Onion mint chutney is an easy chutney that pairs well with Idli, Dosa and Paniyaram. What i really love about this chutney is that this has no coconut. I am a South Indian in each and every DNA of my body but coconut chutney is a big put off to me. No, let me change that. Chutneys that have coconut is a put off to me. No offence to coconut or coconut lovers but coconut in a chutney has never appealed to me.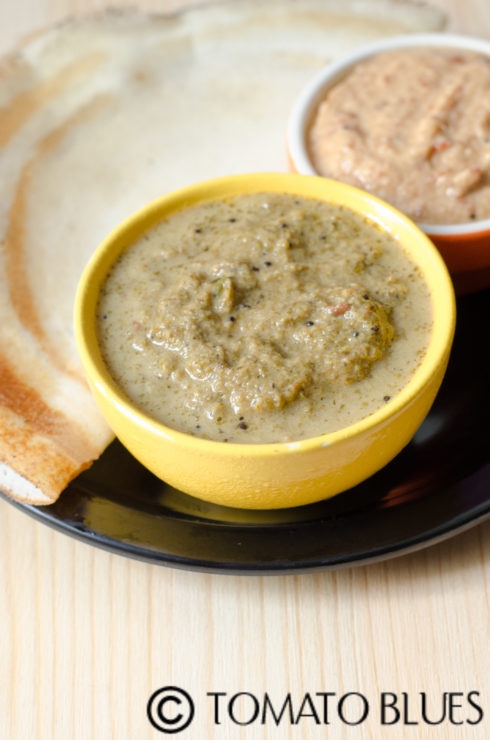 And so, i go around looking for chutney recipes that have no coconut in it. The plus side of this is that dishes like this onion mint chutney keep well for 2 to 3 days in the fridge. And we like eating this onion mint chutney with chapatis and puri too. The recipe for this chutney is pretty much straightforward. And in case you like to experiment, use shallots in place of the large onions. And if you are looking for more chutney recipes, then please check these chutneys- tomato garlic chutney, chettinad tomato chutney  and shallot chutney. 
Recipe For Onion Mint Chutney
Onion Mint Chutney Recipe For Idli, Dosa
Author:
Prep time:
Cook time:
Total time:
Onion Mint Chutney- A simple and easy chutney using onions and mint. This pairs well with idli, dosa and paniyaram.
Ingredients
Onion 2 medium
Mint leaves 1/2 c tightly packed
Urad dal 1 tbsp
Tamarind a small marble size
Dry red chilies 3 to 4
Salt to taste
Oil 1 tbsp + 1 tsp
Mustard seeds 1 tsp
Urad dal 1 tsp
Curry leaves a spring
Instructions
Heat a pan with 1 tbsp oil.
Add urad dal and dry red chilies and fry till dal begins to brown.
Next, Add tamarind and onions and fry till translucent.
Now, add mint leaves next and the salt.
Fry till the mint just wilts.
Once done, switch off flame and let cool.
Once cool, grind to a smooth paste in a blender.
Transfer the chutney to a clean air tight container.
Heat a small pan with 1 tsp oil.
Pop the mustard seeds and add urad dal and curry leaves.
Once dal begins to brown, add the tempering to the chutney and mix well.
Serve with idli or dosa