Here is a collection of 15 easy side dish for Idli and Dosa. These recipes are not only easy but also quick to put together if you have a few basic ingredients ready on hand.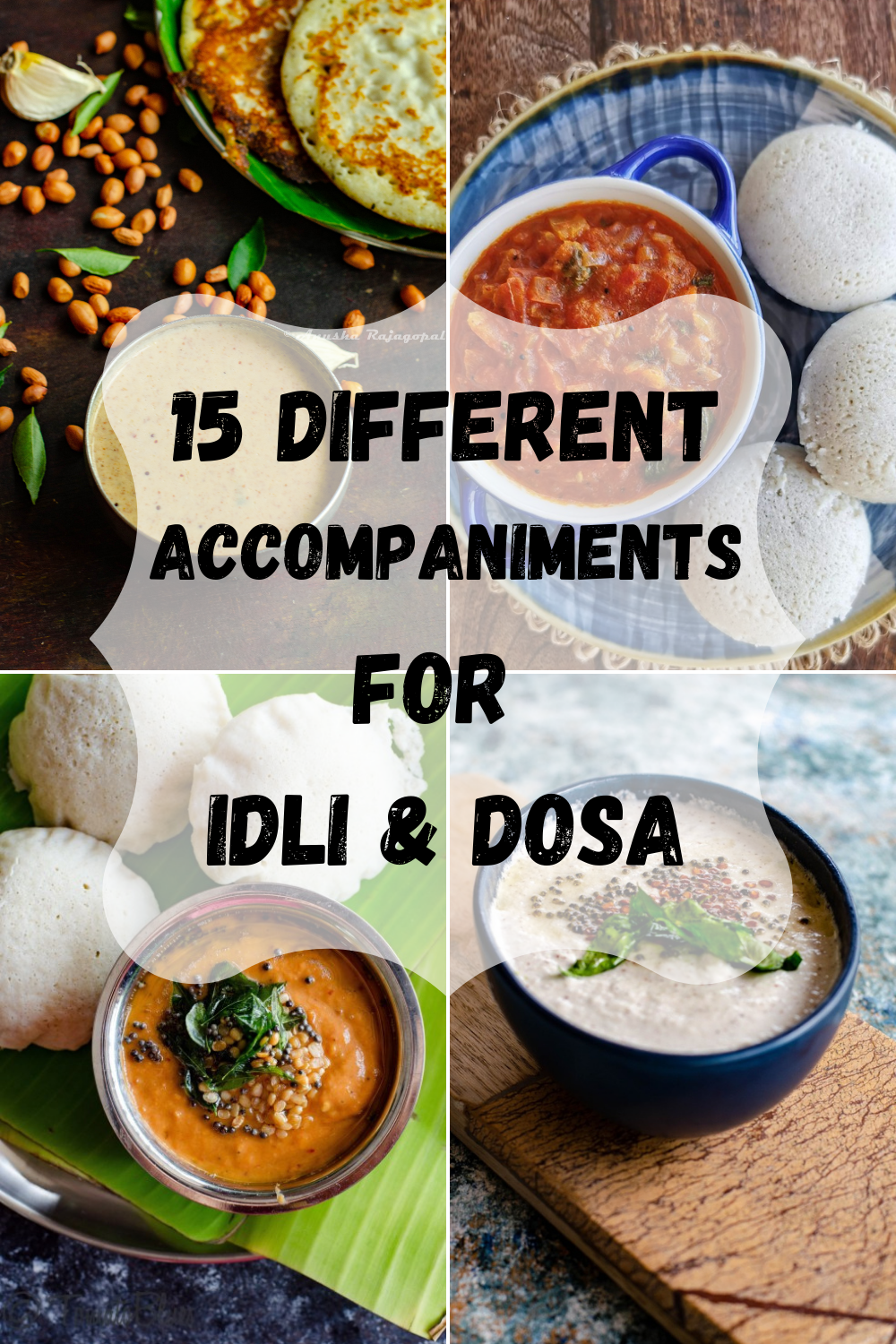 As a true blue South Indian, Idli and Dosa form an integral part of my family's diet. Idli and Dosa score very high on our preferred breakfast. We love Idli and Dosa for many reasons. They are highly nutritious, quick and easy to make. While making these are a breeze, what to serve as an accompaniment with Idlis and Dosas is always a million dollar question. 
Which is exactly why I have here, a collection of easy accompaniments that pair well with Idlis and Dosas. You can serve these with Idiyappams, Aapams or Uthappams too. These go well alongside some Paniyarams too.
Jump to:
How to make a great South Indian Chutney?
For most people, chutney for Idli and Dosa is synonymous to coconut chutney. This is because most restaurants serve coconut chutney as a standard item with these two mains. However, the art of chutney making goes beyond the humble yet brilliant coconut chutney. 
Here is a table with combinations that you can use on an everyday basis to whip up chutneys. Scroll down for our collection of recipes with correct measurements and proportions.

However, we need not serve Idli and Dosas with only chutney or sambar. A good vegetable loaded south Indian style Kurma is also a great side dish to pair with these breakfast staples from southern India.
Some Idli and Dosa Recipes
If you enjoyed this post, please do not forget to share it! 
Follow me on Instagram or Facebook for regular cooking updates and short videos. Follow me on Pinterest for delicious content. Tried one of our recipes from this collection? Then please rate the recipe and tell us why you loved our recipe!
Collection of 15 easy side dish for Idli, Dosa