This post is a compilation of millet names in different languages. Please use this as a guide to go millet-shopping if you are a beginner in cooking or unsure about which millet to buy. 
Follow us on Pinterest for delicious pins. Join our Facebook group for more Instant Pot and Air Fryer Recipes.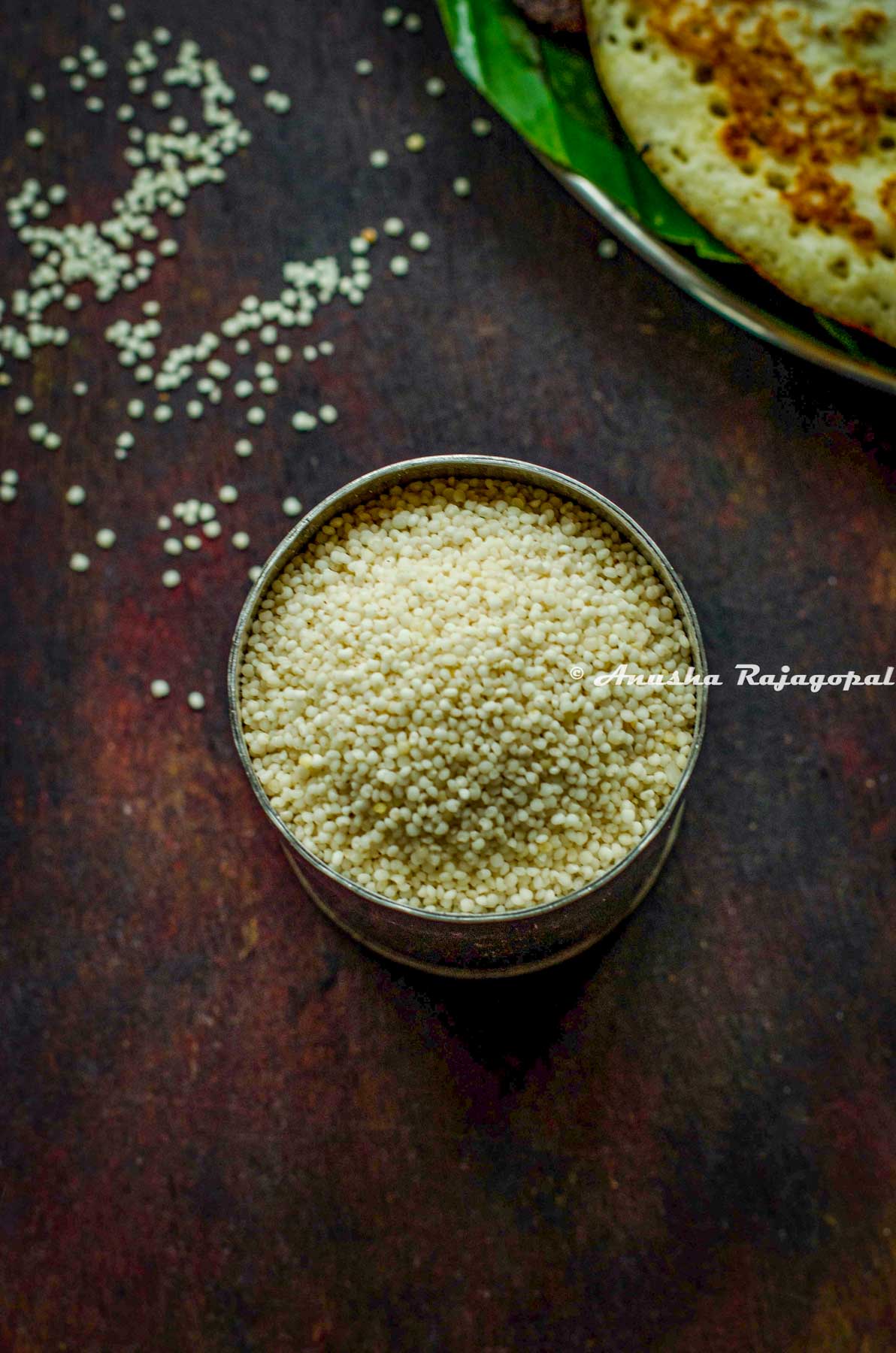 Jump to:
What are millets?
Millets are cereal crops or grains that are actually seeds. They are widely grown in Asia and Africa. In fact, millets were the staple food in these regions for a very long time and rightly so.
These small grains are naturally gluten-free, high in fiber and low in glycemic index. As crops, they do not need much water and flourish well in semi-arid areas, which explains why they are still widely grown in dry places, isn't it?
Apart from being consumed as a cereal grain, they are also used as animal fodder and even in brewing alcoholic beverages.
Types of millet
The most nutritious millets are known as positive millets. These are rich in nutrients and fiber. Foxtail millet, brown top millet, little millet, kodo millet and barnyard millet are in this category. 
The next set of millets, which are called neutral millets, include finger millet, pearl millet, great millet and Proso millet.  While the positive millets are believed to be the most beneficial for health, these neutral millets are certainly a better option than rice and wheat in terms of nutrition.
Benefits of millet
There are so many benefits that you can reap from switching over to millets. But please remember that eating a millet-only diet also has adverse health effects. Please do your due diligence and rotate your carbs by including other grains like oats and quinoa as well.
Some benefits of millets-
Great for diabetes since they are low GI.
Believed to have cancer-preventive properties.
High in fiber and is helpful in alleviating problems like gastritis and constipation.
Helps lower bad cholestrol.
Effective in regulating blood pressure.
Who should not eat millet?
Millets, when consumed in excess, can mess with your thyroid levels. So, if you have thyroid related issues, please avoid or reduce millet intake. Better yet, please consult your doctor before consuming them.
These tiny grains are quite difficult to digest. If you have digestion related issues, it is best to soak millets for at least 6 hours before cooking them. This step can make digestion easier. 
Millet Names- Glossary
Millet Names in Tamil
| | |
| --- | --- |
| Barnyard millet | Kuthiraivali |
| Kodo Millet | Varagu Arisi |
| Little Millet | Samai |
| Foxtail Millet | Thinai |
| Proso Millet | Panivaragu |
| Great Millet | Cholam |
| Finger Millet | Kezhvaragu |
| Pearl Millet | Kambu |
Millets in Hindi
| | |
| --- | --- |
| Barnyard millet | Jhangora |
| Kodo Millet | Kodra |
| Little Millet | Kutki |
| Foxtail Millet | Kangni |
| Proso Millet | Barri |
| Great Millet | Jowar |
| Finger Millet | Nachni |
| Pearl Millet | Bajra |
Millets in Kannada
| | |
| --- | --- |
| Barnyard millet | Oodalu |
| Kodo Millet | Harka |
| Little Millet | Saame |
| Foxtail Millet | Navane |
| Proso Millet | Baragu |
| Great Millet | Jola |
| Finger Millet | Ragi |
| Brown top Millet | Korale |
| Pearl Millet | Kambam |
Millets in Telugu
| | |
| --- | --- |
| Barnyard millet | Odalu |
| Kodo Millet | Arikelu |
| Little Millet | Sama |
| Foxtail Millet | Korra |
| Proso Millet | Varigulu |
| Great Millet | Jonna |
| Finger Millet | Ragula |
| Pearl Millet | Sajje |
Quinoa, Amaranth- The Modern Millet?
Very often, people confuse quinoa and amaranth seeds to be millets. However, these two seeds are not millets. They are called as pseudo-grains which are seeds. Both these are gluten-free. Grown widely in South America, Quinoa is a whole carbohydrate and whole protein.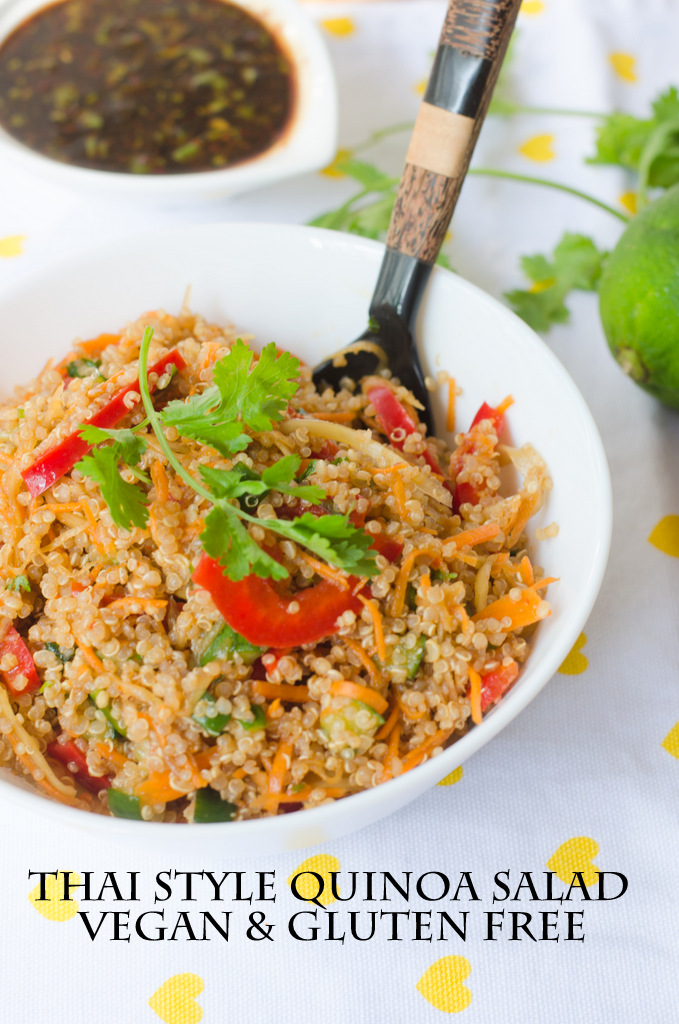 Quinoa in Tamil
Quinoa pronounced as 'keen-WAH' or 'ki-noah' is called as 'SEEMAI THINAI' in Tamil. Please note that this is not the same as foxtail millet though both look similar in appearance. Foxtail millet in Tamil is 'Thinai'. 
The Indian equivalent of quinoa would probably be amaranth. When I first tasted Amaranth, I was surprised at how similar the taste profile was to quinoa. Interestingly, both amaranth and quinoa belong to the same family.
Amaranth in Tamil
To put it simply, Amaranth is Thandu Keerai or Mulai Keerai in Tamil. This is a green leafy vegetable and sometimes, this also comes in a lovely deep reddish purple color. The seeds of this plant are also referred to as Amaranth or Amaranth seeds. 
In India, people consume this during days when they fast since it is not a grain. It is also high in carbs, naturally gluten-free and rich in protein. It is considered a superfood in the west.
In Hindi, we call Amaranth as Rajgira. We also make Rotis and Pooris with Rajgira flour when we fast.
Is buckwheat wheat?
Having discussed quinoa and amaranth, it is only fair that we discuss buckwheat, isn't it? Buckwheat, which is often mistaken for wheat, is actually a gluten-free grain. 
This wonder grain has many health benefits including improving heart health and helping to control PCOS related issues.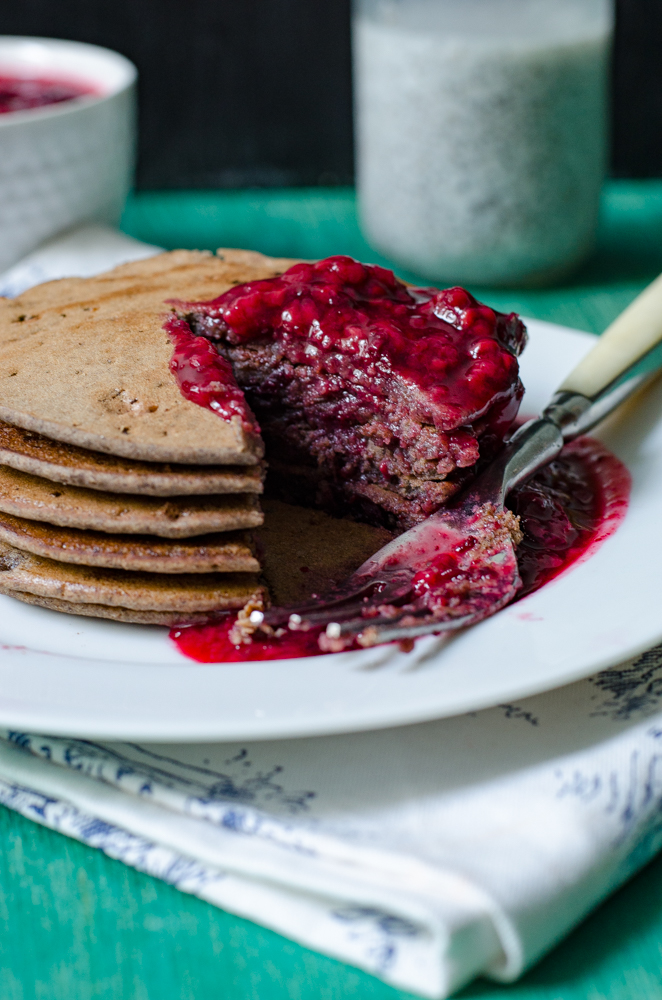 Buckwheat in Tamil
Here are some vernacular names for buckwheat in India. You can look for buckwheat groats or buckwheat flour in supermarkets. They are commonly labeled as 'Kuttu Ka Aata'.
| | |
| --- | --- |
| Tamil | Paaparai |
| Kannada | Niru Kanigalu |
| Hindi | Kuttu |
If you are looking for creative ways to include buckwheat in your diet, then check out our buckwheat pancakes.
Millet Recipes
Here are some recipes that use millet. If you are a noob to the world of millets or are looking for creative ways to include them in your diet, then these will come in handy for you.