Millets are not new in India unlike the West.Indianshave been enjoying the goodness of millets since ancient timesandits not a big wonder that we are one of the largest millet cultivators in the world. While finger millet, foxtail millet and pearl millet are the most common millets in India, the lesser known millets such as barnyard millet, little milletandkodo millet are equally nutritious but have been ignored for a long time. These days, millet eating has gained momentum, thanks to the West. And indians have joined the band wagon too. I m no exception.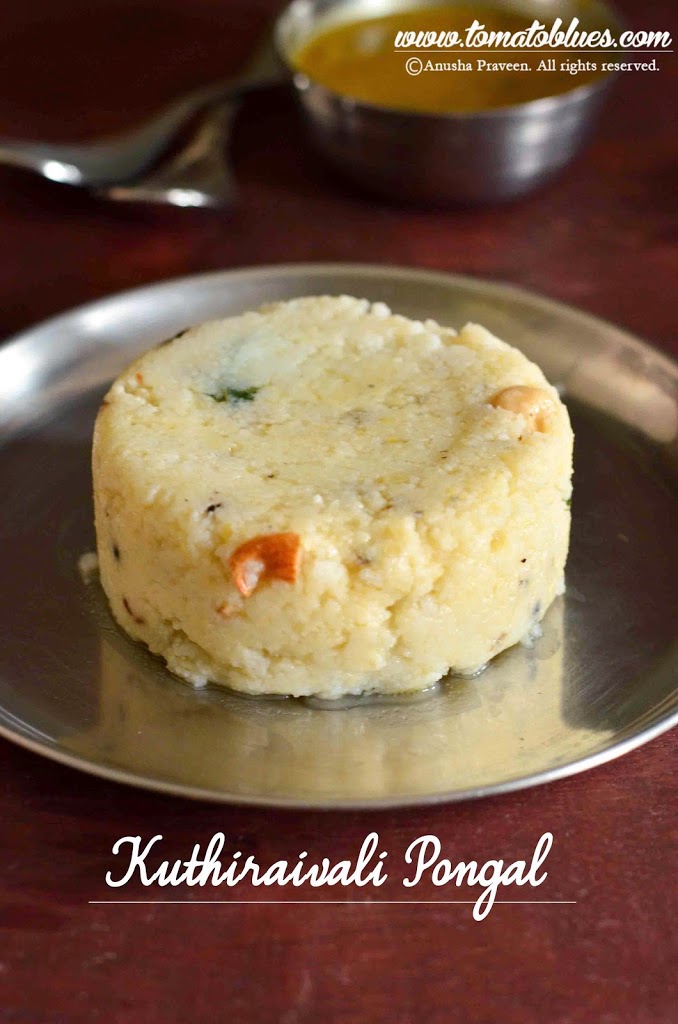 Even though finger millet and fox tail millet are a regular in my house, kodo and barnyard millets are relatively new to me. When i began my hunt for these millets in Vadodara, i had no idea where i could find them. Only to be handed over packets of these to me by my grocer, those packets that had stared at me every single time when i had visited the store in the name of moriyo and kodri. Only i did not know they were gujrati names for barnyard millet and kodo millet respectively. Needless to say, i was overjoyed that healthier food options were at a stones throw from me. I began experimenting with these millets by replacing the rice in a recipe with them. And the results were nothing short of delicious. For once, we did not miss the rice and we ate without a shred of guilt about the carbs. This pongal or savory kedgeree is a fine example of how replacing rice with millets is not only a healthy but delicious option. So yes, do give a thought about including millets in your diet because they are not only healthy but also celiac friendly and delicious.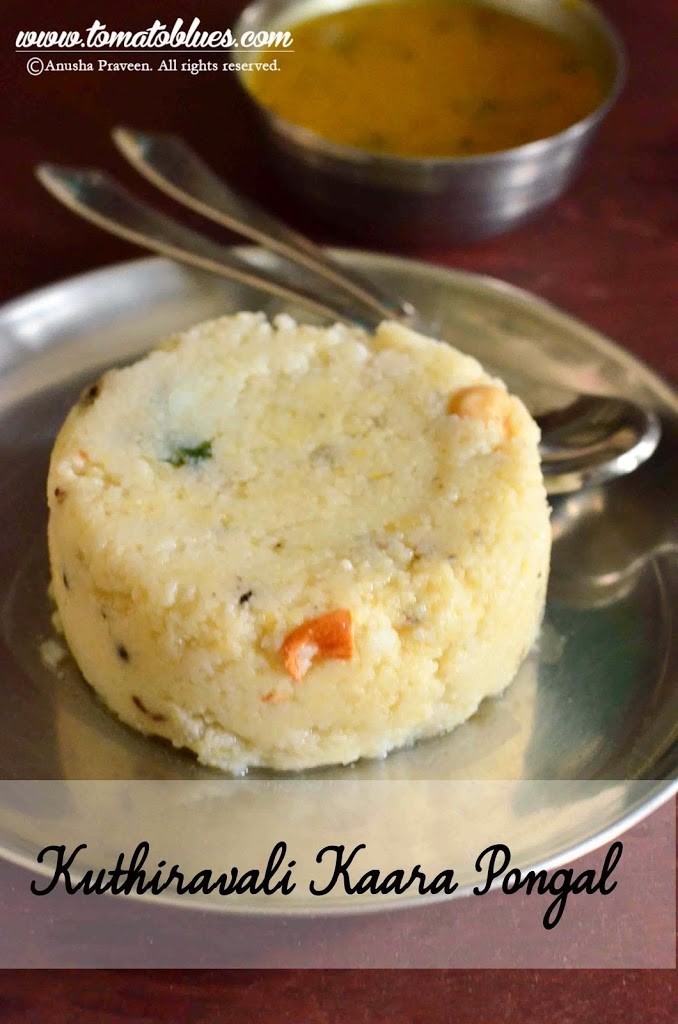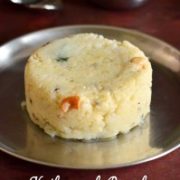 Print Recipe
Kuthiraivali Ven Pongal Recipe
A ven pongal recipe with barnyard millet and moong dal
Ingredients
Ingredients

Barnyard millet/ kuthiravali/samo ka chawal/ moriyo 1 c

Mung dal / Pasiparuppu/ Pesarapappu 1/2 c

Water 3.5 c

Green chilies 2 slit lengthwise

Salt to taste

To Temper:

Cumin seeds 1 tsp

Black pepper corns 1.5 tsp crushed coarsely

Cashews 2 tbsp broken

Ginger 1/2 tsp grated

Hing a large pinch

Ghee/ clarified butter 2 tbsp

see notes

Curry leaves a sprig
Instructions
Wash millet and dal thoroughly in running water until water runs clear.

Add this to a vessel with the water and salt and pressure cook for 3 to 4 whistles or until soft and mushy.

Let the pressure drop completely before you open the lid of the cooker.

Once done, use a ladle to mash the mixture a wee bit.

Heat a pan with ghee or oil.

Add cumin seeds, crushed pepper, grated ginger, hing, curry leaves and cashews and fry on medium flame until cashews turn a golden brown.

Add this to the mashed millet dal mixture and mix well.

Serve hot with ghee drizzled on top.
Notes
1. Replace clarified butter with oil for a vegan version. I recommend vegetable oil or canola for this.
2. You can cook this in an electric rice cooker or in a small pressure cooker directly.
3. Skip the hing for a gluten free version
For Instant Pot & Air Fryer Recipes
Instant Pot timings may vary based on your geographic location. Air fryer settings and timings may vary based on the capacity and the model of the Air fryer.
Disclaimer
Nutrition values are provided here as a courtesy and are only a rough guide. Please consult a health care provider if you have any concerns.