Samai or little millet as it is known in English is another millet that s always under rated. Like all millet, it is a highly nutritious and fiber rich millet. But what many people are not aware of is that it is a very versatile millet that can easily replace rice in any given recipe. And the beauty is many people wont even realise it unless it is left whole after cooking.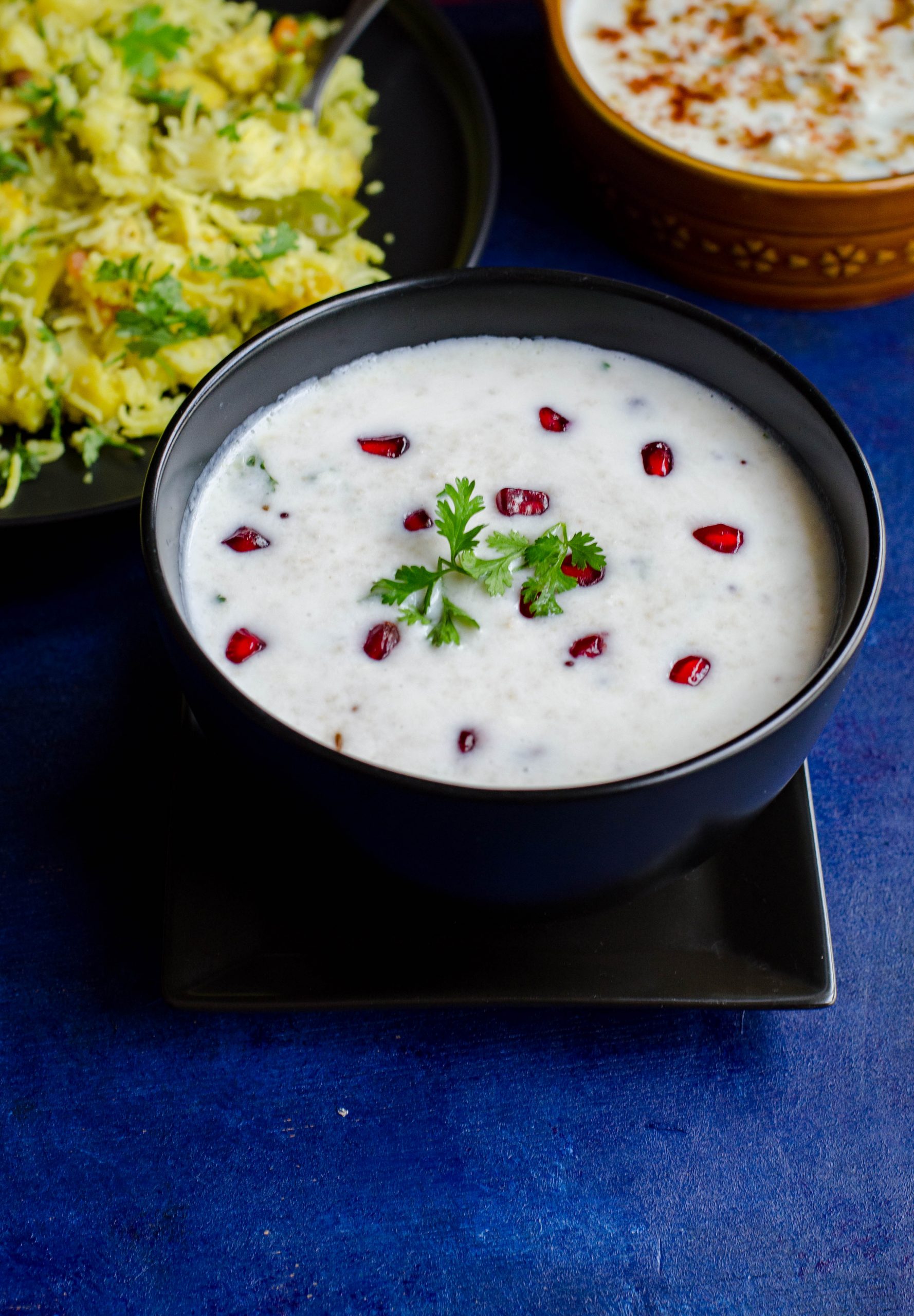 What is Samai Thayir Sadam?
This recipe that uses little millet in place of regular white rice in curd rice is easy to make and is an ideal dish in this sweltering heat. Oh yes! its that time of the year again. When it is already hot, the mango trees are in full bloom, the watermelons find a place on the table and we are all sweating like pigs ( no pun intended, seriously!)
Vadodara is hotter than the previous year and the sun has begun tormenting us much earlier this time. Ever since Holi went by us, it has been getting hotter until yesterday, we all realised that it is a freaking 34 C on the thermometer. Goodness me! Enough to make me scurry back indoors. And reason enough to make samai thayir sadam. And forgive me if i did preach about all that goodness and health in the first couple of lines. After all, one does begin to preach after hitting motherhood.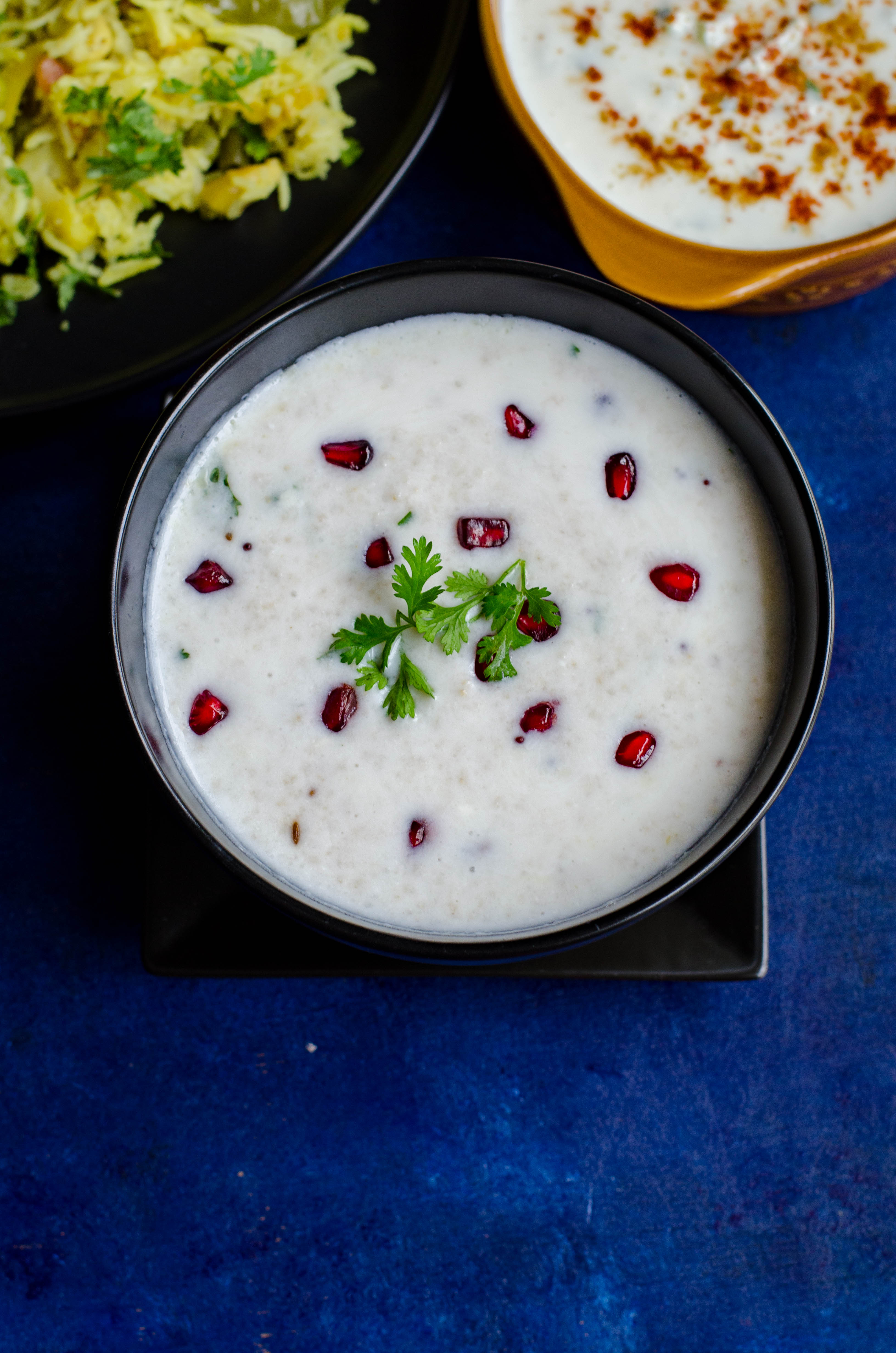 Recipe Notes
You can make this with Barnyard millet or Kodo millet too. Follow the same instructions for pressure cooking either varieties.
Finely shredded carrots are also a great garnish to this recipe.
Always whisk the yogurt to smooth before adding to the millet. This will give a creamy millet curd rice.
Never add the yogurt to the millet while it s hot. Doing so means the curd rice will become watery and too sour. So, allow the cooked millet to cool down fully before adding the yogurt.
If you add yogurt to the millet while it is hot, it may also become too tight after it cools down. So please wait for the millet to cool down fully.
If you want to keep this curd rice for longer time, then skip adding the shallots. If you choose to add shallots, then consume it immediately.
Little Millet Curd Rice- Recipe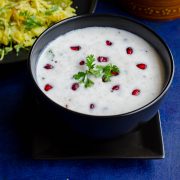 Print Recipe
Samai Thayir Sadam
South Indian style creamy curd rice made with little millet.
Ingredients
For cooking the millet
1/2

c

Little millet/ Samai

1.5

c

Water

1

c

Smoothly whisked Fresh yogurt

1/2

c

Cold water

2

tsp

Salt or to taste

10

small

Shallots 10 peeled and sliced

2

tsp

chopped Green chili

1

tsp

grated Ginger

2

tbsp

finely chopped Raw mango

3

tbsp

Pomegranate pearls

2

tbsp

finely chopped Coriander/ cilantro leaves

1

sprig

Curry leaves
For Tempering
1

tsp

Mustard seeds

1

tsp

Cumin seeds/ Jeera
Instructions
Wash millet thoroughly in running water until water runs clean.

Pressure cook millet along with 1.5 cups of water to a fine mesh. Takes about 5 whistles.

Once done, remove, mash and let cool completely.

When cool enough to touch, add the cold water and salt and mix thoroughly.

To this add the whisked yogurt and mix well.

Add the ginger, green chili, shallots, curry leaves, coriander and raw mango bits and mix well.

Heat a pan with 2 tsp oil.

Pop the mustard seeds and tip in the cumin.

Once the cumin crackles, add this to the millet mixture.

Mix well.

Check for seasoning and adjust if required.

Garnish with the pomegranate pearls.

Let chill in the fridge till ready to serve.
For Instant Pot & Air Fryer Recipes
Instant Pot timings may vary based on your geographic location. Air fryer settings and timings may vary based on the capacity and the model of the Air fryer.
Disclaimer
Nutrition values are provided here as a courtesy and are only a rough guide. Please consult a health care provider if you have any concerns.
Please note that this post was originally published in March 2015. It has now been updated with recipe card and notes.