How To Make Pineapple Turmeric Smoothie?
PINEAPPLE TURMERIC SMOOTHIE- VEGAN SMOOTHIE WITH ANTI BACTERIAL PROPERTIES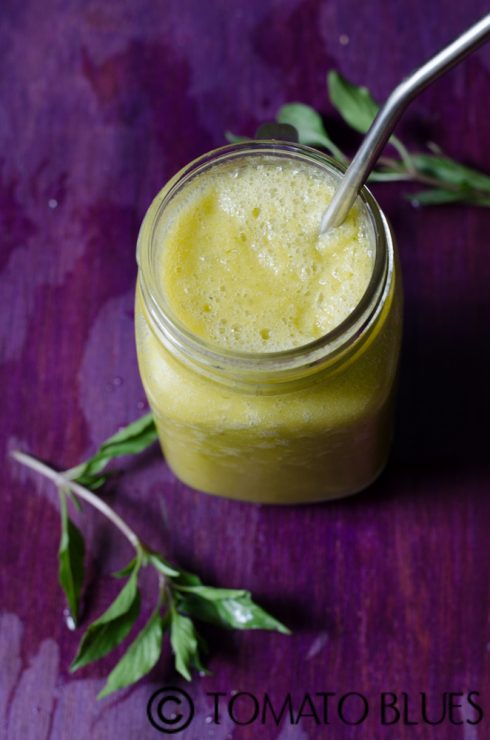 Pineapple Turmeric smoothie is THE SMOOTHIE you will need after all the gluttony in the past few weeks. This smoothie combines the goodness of so many things and is vegan, GF and has no added sugar. Many may not be aware of the fact that pineapple helps in burning fat. It s also good  for diabetic patients. Turmeric is rich in its anti bacterial properties and helps fight infections. Ginger is good for digestion. And lastly the thai basil gives a fabulous flavor to this smoothie. In general, basil leaves are said to be rich in anti inflammatory properties.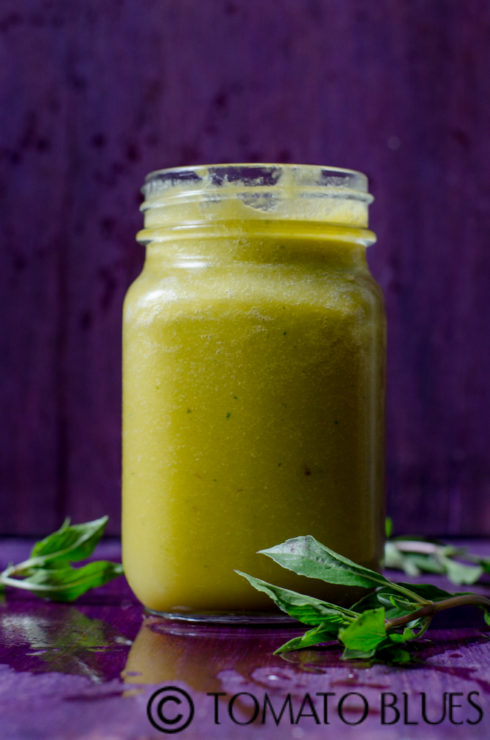 And finally, we have the orange juice. Citrus is always welcome in a smoothie, ain't it? I used powdered turmeric in this smoothie. However, if you are lucky to find the fresh root, please use it in place of the powder. Your smoothie will have a stronger turmeric flavor and a deeper yellow color. But nevertheless, that is the real deal and has more benefits than the powdered version.
If you are looking for more smoothie recipes of smoothie bowl inspiration, then please have a look at the dragon fruit smoothie bowl, sweet potato smoothie bowl, mango peach smoothie and the blueberry chia smoothie.
Recipe For Pineapple Turmeric Smoothie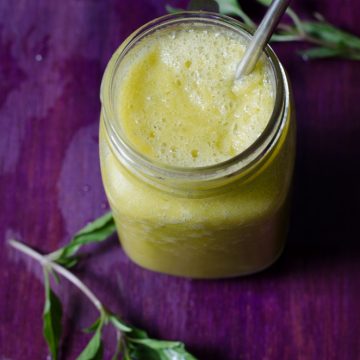 Pineapple Turmeric Smoothie Recipe
Pineapple Turmeric Smoothie- An anti inflammatory, anti bacterial smoothie that is vegan and GF. Has no added sugar
Ingredients
Pineapple chunks 1 cup

canned wont work

Turmeric powder 1 tsp

Thai basil leaves 5

Ginger 1 tablespoon grated

Lemon juice 1 tbsp

Orange juice 1 cup

Apple cider vinegar 1 tbsp
Instructions
Place all ingredients in a high speed blender and blend to a smooth puree.

Serve over ice or refrigerate before serving.
Pin This Recipe
Pin this recipe and save for later