How To Make Strawberry Lemonade? Or How To Make Pink Lemonade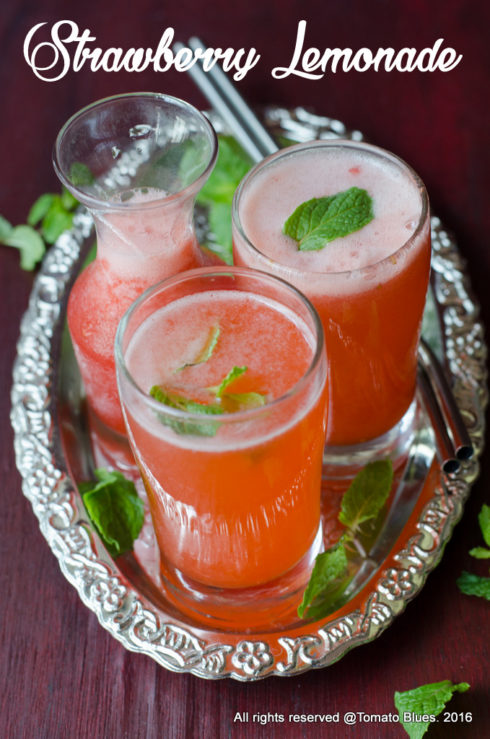 Strawberry lemonade is a delicious way to pack a punch into your regular lemonade recipe. This strawberry lemonade recipe uses mint along with a simple sugar syrup for a refreshing twist. Summer is fast approaching. I can already see the yellow blooms around the place where i live. And the bees have begun to hum away. And the strawberries will bid good bye soon. At least that s how i look at everything from the strawberry perspective.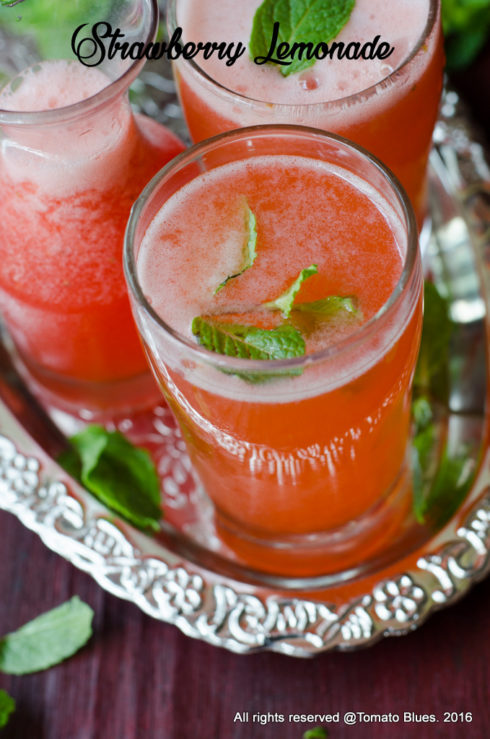 I am a strawberry addict. And when the time comes where i ve to accept that strawberries will only be seen a year later, i feel terribly depressed. I wanted to go all colorful and welcome summer with this easy to make strawberry lemonade. The flavor is amazing and it can be made into a cock tail too. Its perfect for those afternoons when you crave a glass of coke. A shot of strawberry lemonade is a much better deal, aint it?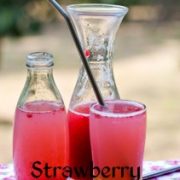 Print Recipe
Strawberry Lemonade| Strawberry Recipes
Strawberry lemonade, also known as pink lemonade is a delicious thirst quencher made using fresh strawberries and mint
Ingredients
Strawberries 12

Sugar ¾ c

Water 1 c

Mint leaves 5 to 6

Lemon juice ¼ c

Ice cubes to serve
Instructions
Heat a pan with water and add sugar to this.

Once the sugar completely dissolves, switch off flame and add the mint leaves to the syrup.

Let it cool completely.

Once cool, strain the liquid and discard the mint leaves.

In a blender, place the strawberries and blend to a puree.

Add the pureed strawberries to the sugar syrup along with the lemon juice.

Mix well.

To make strawberry lemonade, combine 1 part of strawberry syrup with three parts of cold water.

Top with ice cubes.

Serve cold.