Pumpkins. One of those sweet thingies that i really like. There are so many things that can be made out of a good large pumpkin. And this simple and easy to make stir fry is a regular on my menu.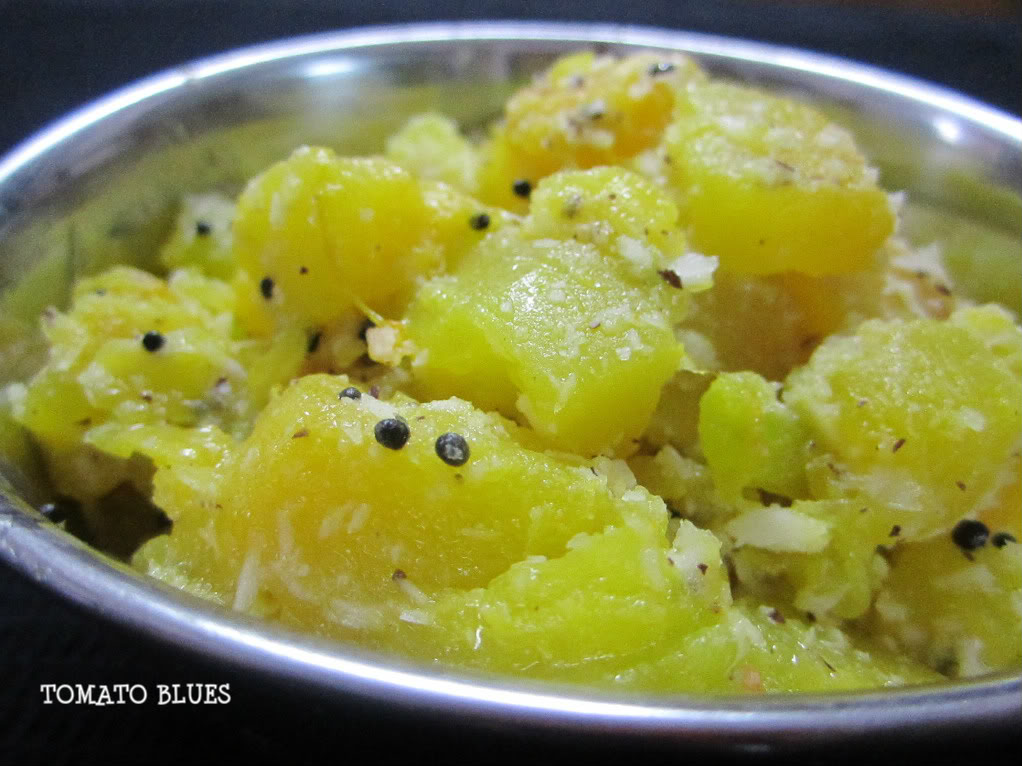 Prep Time: Under 10 mins
Cook Time: Under 15 mins
Serves: 2


What you need?
Pumpkin cubed 2 cups
Freshly grated coconut 2 tbsp
Green chilies 3 slit length wise
Salt as required
For Tempering
Oil 2 tsp
Mustard seeds 1 tsp
Urad dal 1 tsp
Hing a pinch
How to make it?
Boil the pumpkin until cooked but firm. Microwave on high for 8 mins. That should do it. Drain the water from the pumpkin.
Heat oil in a kadai and add mustard seeds. After they splutter, add hing and urad dal. Saute till it becomes light brown.
Now, add the green chillies and saute for a min or 2.
Next add the pumpkin and the salt.
Combine well.
After done, add the grated coconut and combine well.
Thats it . Done!!
Serve with rice and sambhar.
Serving suggestions: Araichuvitta sambhar, Rasam