Its been a rough few months so far. But my holiday did pep up my mood and i came back in a sprightly fashion despite the fact that i had to travel 14 grueling hours on a train that was as crowded as a sheep pen, sitting on the foot board near a leaky wash basin.The only thing that kept my spirits lifted was all those blogging plans and cooking plans that i had in mind. I have every intention to make every one of those plans a reality and i have vowed that i shall blog like i used to before. So with that said and done, i set to cooking with fervor and then when i began pondering on what my blog lacks, i realised that its authentic south indian dishes that it doesnt show. To fill up that void and also to make a light delicious meal, i bring to you this rustic looking yam roast.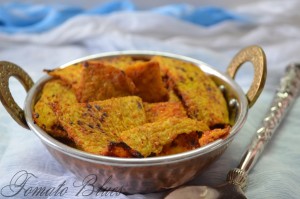 Now yams are not everyone s favorite. Having said that, that statement extends a mile more when it comes to elephant yams or chenai kizhangu as it is called in tamil. This vegetable or rather tuber is not sought after as it can give you an itchy tongue. The trick is to boil them in tamarind water before cooking them further. Try this recipe and you will definitely be hooked to it in the future. And itching. Fear no more.
Recipe for Elephant Yam Roast
( Elephant yam slices mildly spiced and roasted on a girdle.)
Prep Time: Under 10 mins
Cook Time: Under 30 mins
Serves 3
What You Need?
Elephant yam or chenai kizhangu 1/2 kilo
Tamarind extract from a small lime size tamarind
Turmeric powder 1/4 tsp
Chili powder 1 tsp
Sambhar powder 1 tbsp
Besan or kadala maavu or gram flour 1.5 tbsp
Salt to taste
Oil 2 tbsp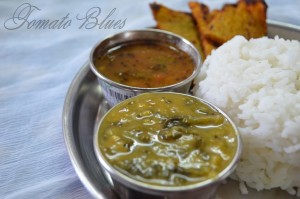 How To Make It?
Peel and clean the yam under running water thoroughly.
Slice them into slightly thick slices.
In a large pan, combine the turmeric powder, tamarind extract and about 3 cups with some salt.
Place the yam in this water and parboil the yam. Takes about 8 to 10 mins.
Once done, drain the yam in a colander completely.
In a mixing bowl, place the yam slices.
Combine chili powder, sambhar powder, besan and salt and mix well.
Now, add this to the yam slices and combine gently ensuring that all the slices are coated evenly.
Heat a cast iron tawa or girdle.
Place the yam slices on the heated tawa and drizzle some oil on the edges.
Cook on a medium flame until golden brown spots appear. Repeat for the other side.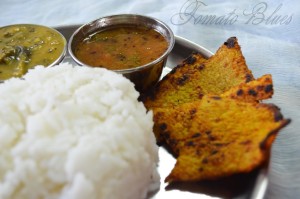 Once done, remove from the flame and serve hot with rasam, rice and any kuzhambu of your choice.