I ve been wanting to post some easy peasy recipes that may look like you slogged out in the kitchen but in fact, it dint take 10 mins to put together. The kosambari or the koshimbir is an eternal part of any festive meal in India across most of the cuisines. In madhwa tradition, we have 2 kosambaris for any auspicious meal.
The concept of a traditional thali has never failed to intrigue and amaze me at the same time. If you observe keenly, it can be made out that the whole thali is such a balance of indulgence and health. While the koshimbirs are indian salads traditionally made with soaked and uncooked lentils combined with carrots or coconuts and lemon juice ocassionally, the poriyals or the subzis are always one boiled vegetable stir fried and the other a root veggie that s roasted or any veggie that s shallow fried.Brilliant thought. While the shallow fries are for the young and the bubbly, the stir fries are a boon to the old people who have difficulties in digesting the food.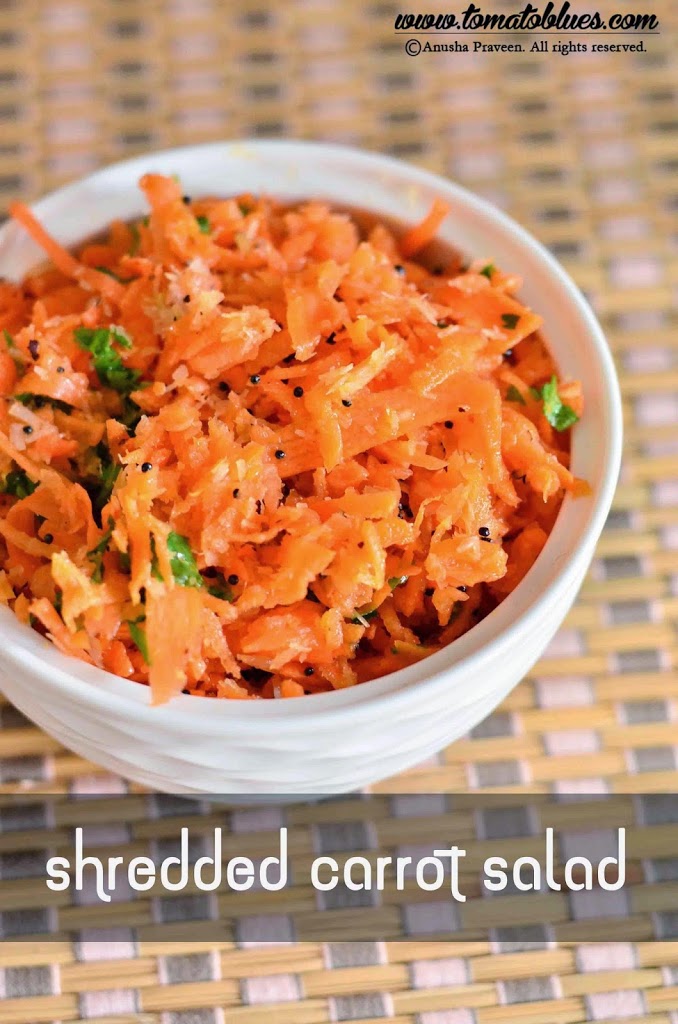 While the first course is dal and rice served with a big dollop of ghee, some where mid way through, we have tangy rasam to ease digestion. Once your stomach has made some more space, they follow with the second serving of the sweets and then comes some yoghurt and rice. To help speed digestion. This way, no one suffers dyspepsia and everyone is content. Young or old. Man or woman. Child or adult. And there s a treat for everyone. To soak up the indulgence in a beautiful way, we have the paans that are handed out. I mean, what an amazing way of thinking. You indulge and the same time, your body is taken care of too.
The kosambaris are my favorites. In fact i remember, as a child, i used to have only those things that were served in addition to the rice. I used to explain the concept to amma saying that rice was an everyday affair but the goodies came only once in a while. And amma as always, let me indulge. Not once minding but making sure that i finished with yogurt and rice. Even this day, i never fail to be wide eyed at the huge spread at a family get together or at a wedding and i go for a grab of only those extra extra goodies that they serve.
Carrot kosambari is something that i make when i m simply cross with the skillets and the knives in my kitchen. Quick,easy and healthy option and tastes simply divine with rasam and rice. But my best bet is with sambar and rice of course.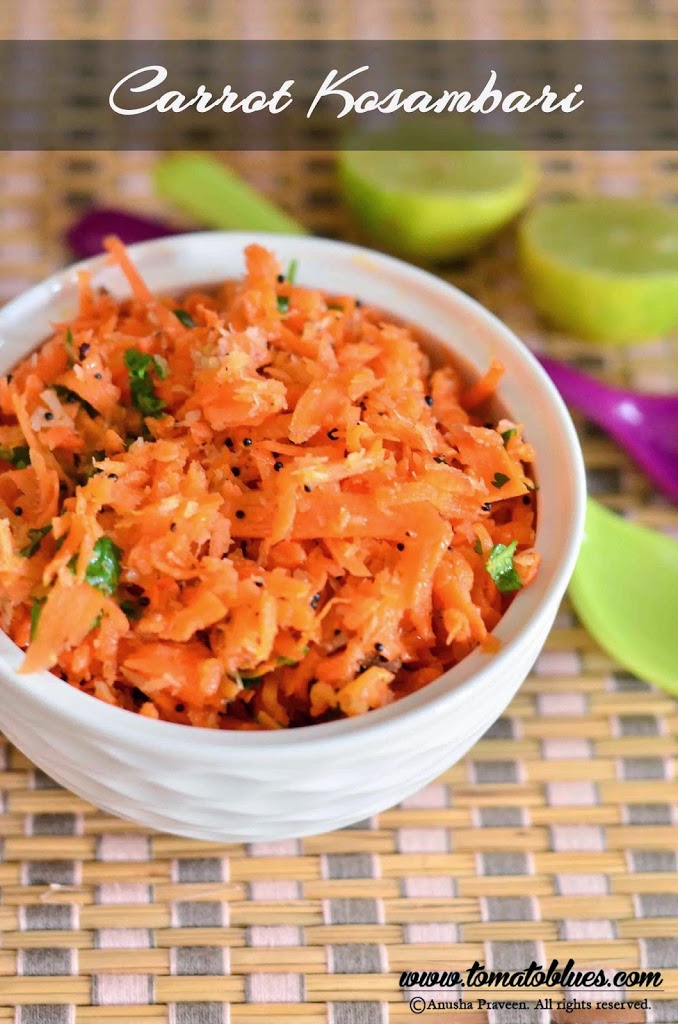 Recipe For Carrot Kosambari
( Learn how to make carrot kosambari, a shredded carrot salad with coconut.)
Ingredients
Carrots peeled and grated 1.5 cups
Coconut grated 3 tbsp
Juice of a lemon or 2 tbsp lemon juice
Sugar 3/4 tsp
Salt to taste
To Temper:
Oil 1.5 tsp
Mustard seeds 1 tsp
Green chili 1 chopped finely
Hing a large pinch
To Garnish:
Coriander leaves chopped finely 2 tbsp
Directions
In a mixing bowl, place grated carrots, coconut, salt, sugar and lemon juice and combine well.
Heat a wok with oil and add all the ingredients to temper in the same order.
Add this to the carrot mixture.
Mix well.
Garnish with cilantro.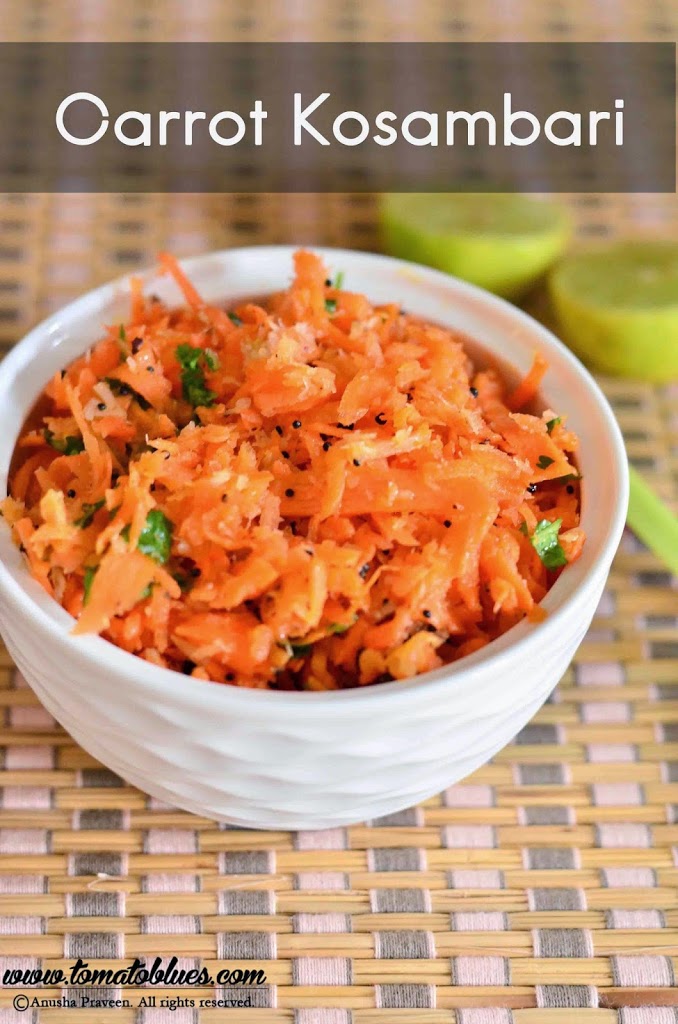 Serve with rice and sambar.