Its the season for new potatoes. Potatoes whose skin peels off as easily as a banana peel. Tender and fresh potatoes baby and big sold by the kilos in the market. Who can resist them?? I picked up a whole good bag of baby potatoes and then had forgotten them for a while. Then i noticed them and decided i wont do anything arduous with them. Oh !! the lazy me. After all, life is more rewarding when its simple. The same applies to food without a doubt. So, i decided to keep lunch a simple affair with these crispy potatoes, some yum puliogare and curd rice.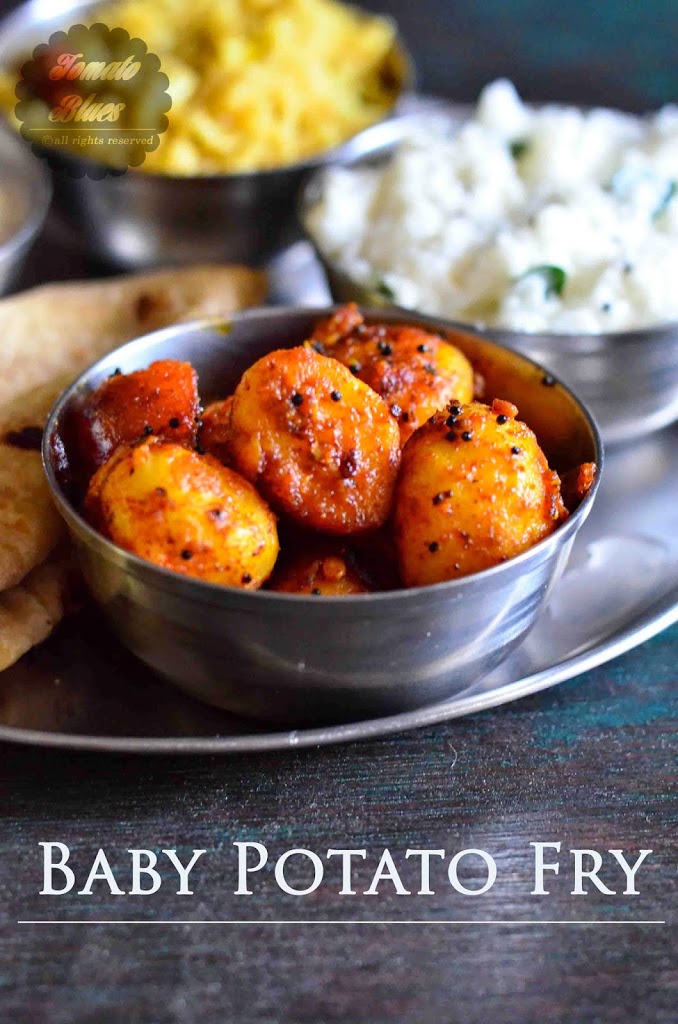 Recipe For Baby Potato Fry
( Learn how to make Baby Potato Fry, a simple side dish to go with rice. Made with indian spices, the fry is perfect to eat as it is too)

Ingredients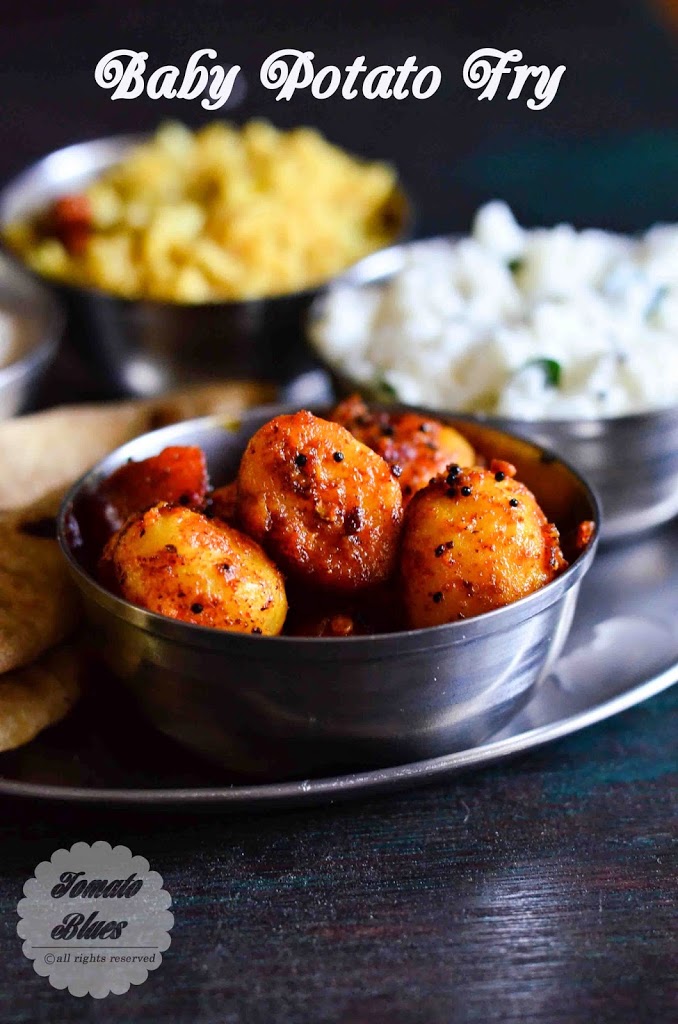 Baby potatoes 1/4 kg boiled, peeled and cut into halves
Dhania powder 1 tsp
Red chilli powder 2 tsp
Turmeric powder 1/4 tsp
Hing a large pinch
Oil 3 tbsp
Mustard seeds 1 tsp
Note:
For a gluten free version, skip the hing and add a few cloves of garlic.
Directions
Heat oil in a kadai. Add mustard seeds. Let them splutter. Add turmeric and hing.
After 10 secs, add the potatoes and saute for 10 mins.
Now, add all the spice powders and combine well and gently taking care not to break the potatoes.
After this, fry the potatoes till they are roasted well and a lil crunchy. Takes another 8 to 10 mins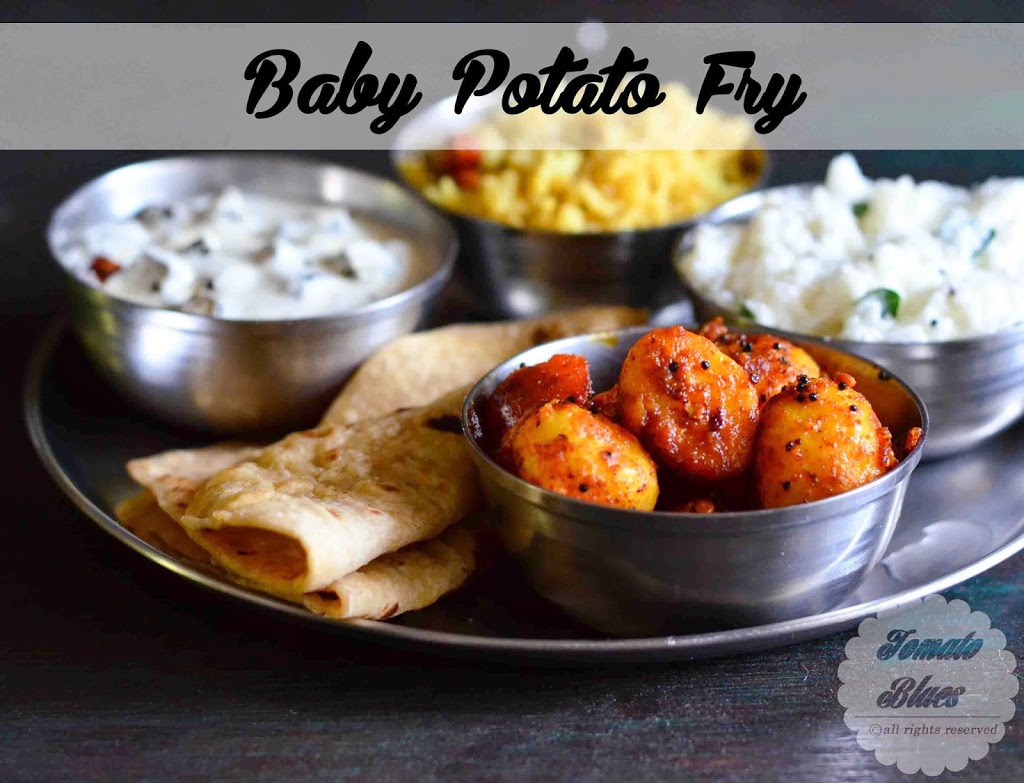 Serve hot with rasam and rice or sambhar and rice.