My recent love affair with millet reached a new high wheni made this sweetpongal withkodo millet and palm sugar candy. I now doubt ifi will ever makepongal the regular way. Honestly,i did not expect it to turn out this delicious thati may begin doubting the traditional way of makingpongal.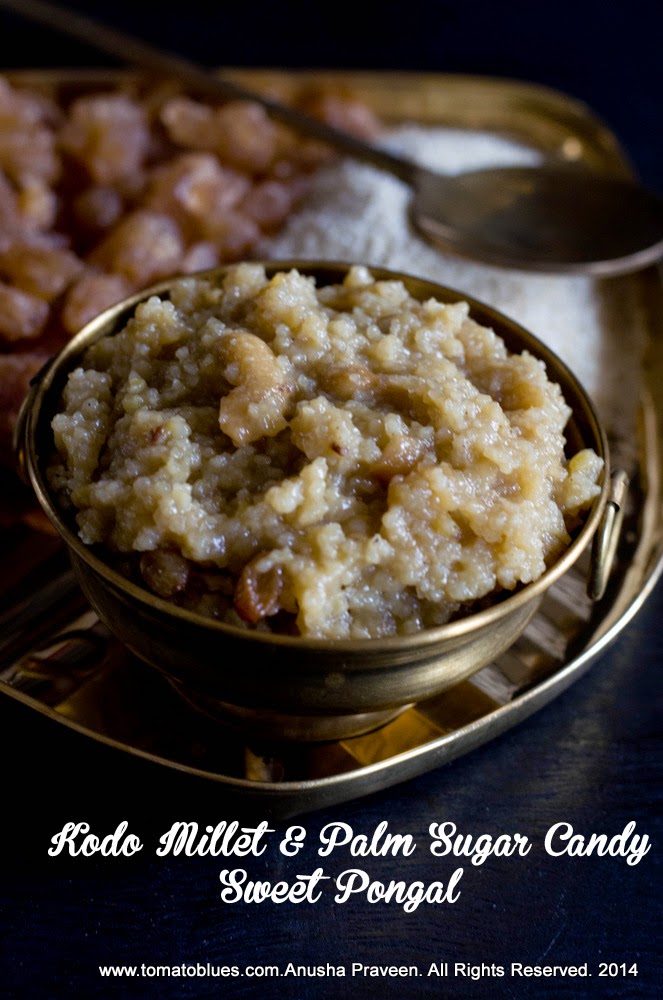 This version of sweet pongal is slightly different from the regular pongal recipes. It uses palm sugar candy in place of jaggery and refined sugar. I have never experimented with palm sugar candy before and for the first time, i was stumped with the taste. If processed food is not your take and you love millet just like me, then do try this kodo millet pongal with palm sugar candy.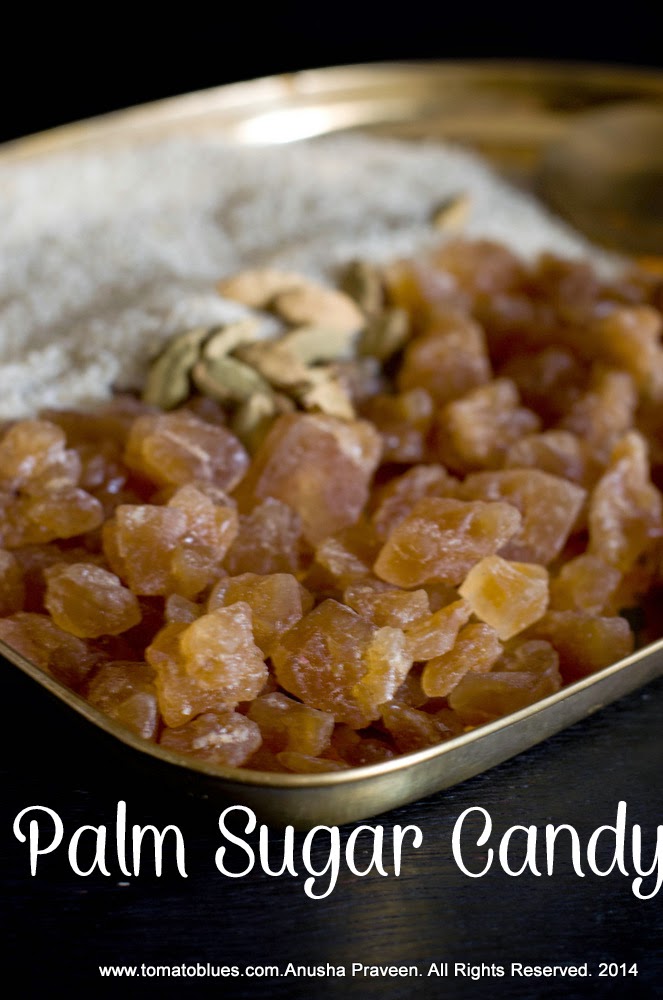 Recipe For Varagu Arisi Sweet Pongal
( Learn how to make Pongal with Kodo millet, palm sugar candy and mung bean lentils)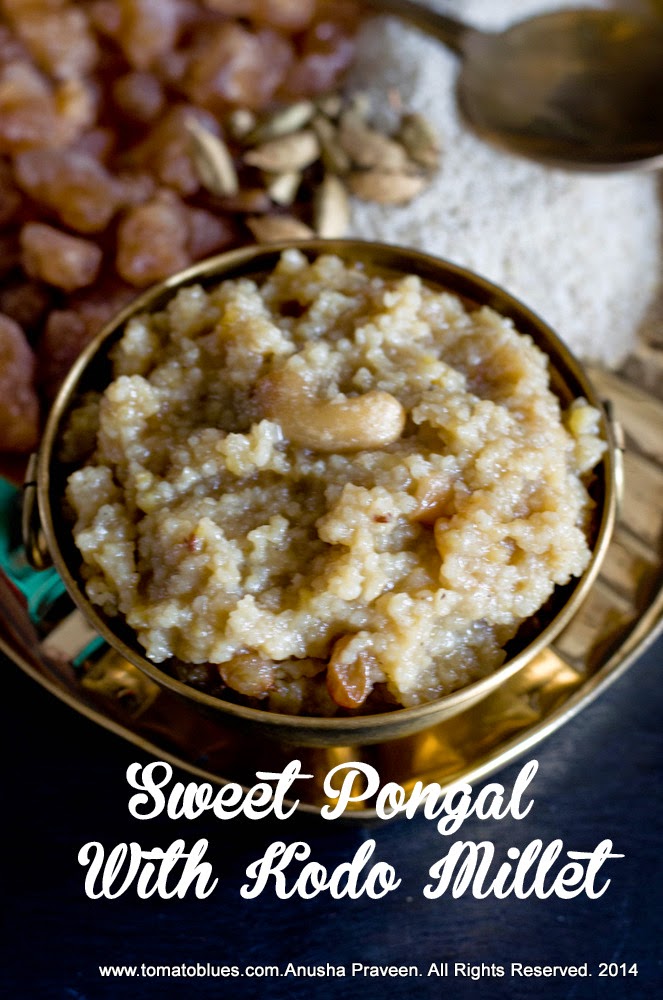 Serve hot.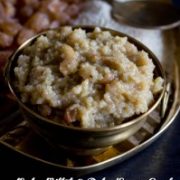 Print Recipe
Varagu Arisi Sweet Pongal
A sweet lentil and millet dish with kodo millet and palm sugar candy. Gluten free.
Ingredients
Kodo millet 1/2 c

Moong dal/ Pasiparuppu/ Mung bean lentils 1/4 c

Palm sugar candy/ Panam Kalkandu 1.5 c powdered coarsely

Coconut milk 1/2 c

see notes

Ghee 4 tbsp

Cashew nuts 2 tbsp broken

Cardamom powder 1 tsp

Raisins 2 tbsp
Instructions
Wash millet and moong dal thoroughly with water.

Combine the millet, moong dal and 1.5 c of water and coconut milk and pressure cook till mushy. Takes about 6 to 7 whistles.

Once pressure is released, mash the mixture well

Now, add the powdered palm sugar and mix well.

Return the cooker to the stove and continue to cook the mixture on a medium low flame for about 5 mins.

In the meanwhile, heat ghee in a pan.

Add cashews and fry to a golden brown.

Drain and add this to the pongal.

In the same pan, add cardamom powder and raisins and fry till the raisins fluff up.

Add this to the pongal along with the ghee.

Mix well.

Add 2 tbsp ghee at the last to the pongal in the end and mix thoroughly.

Switch off flame.
Notes
1. Make sure you powder the palm sugar coarsely before using.
2. Addition of coconut milk is optional but recommended. In case you dont have it on hand, substitute with regular milk.
3. Use freshly extracted first pressed coconut milk for best results. The tetra pack coconut milk is not recommended
For Instant Pot & Air Fryer Recipes
Instant Pot timings may vary based on your geographic location. Air fryer settings and timings may vary based on the capacity and the model of the Air fryer.
Disclaimer
Nutrition values are provided here as a courtesy and are only a rough guide. Please consult a health care provider if you have any concerns.