How To Make Mango Milkshake?
Mango Milkshake- A creamy milkshake with mangoes and creamy milk.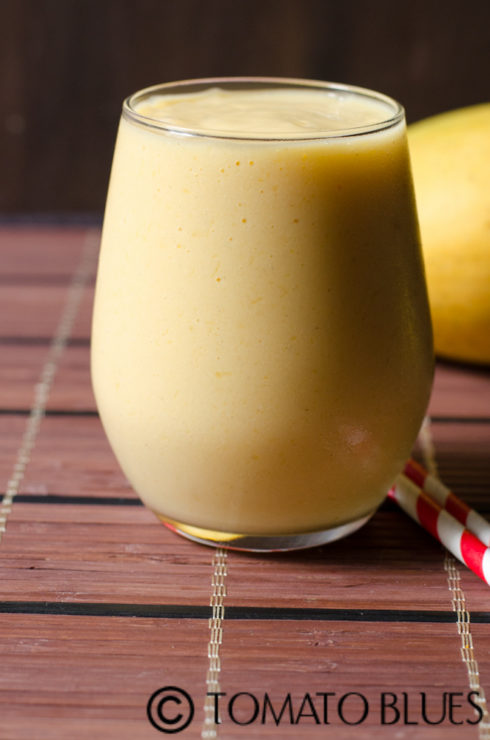 Before I share the recipe for this creamy dreamy mango milkshake, my sincere apologies first for not visiting a few spaces that I love. I have too many things on my plate at the moment and that s why devoting time to blogging has become a fantasy all of a sudden. I promise, I'll get back to you all soon and will read up on all your piquant and divine posts. In the meanwhile, it s not like i m not stepping into my kitchen.  There s no calling quits to cooking or whipping up something quick in the kitchen. Come rain, come hail, come snow. Or like the weather here, come shine. 🙂
I ve been making really quick recipes off late. Today s recipe does not even require a stove. I mean heck its not even a recipe. It s one of those things that you make in a cinch. You dont even know what or how much of what s going into it. But you land up with something gorgeously delicious anyway. Assuming that you all have your basket of mangoes and milk ready( you do have them, dont you?)  If you dont then you are not being fair and square to this scorching summer. Having prepped up all that, lets whizz and make some mango milkshake, shall we? 
Which mangoes for Milkshake?
Mangoes are a huge affair in Asia when it is summer. The moment you visit a farmers' market, the presence of mangoes will hit you in full force and that is when you know, Summer has arrived. 
As for the variety, there are at least 50 of them that I can name from memory. But my favorite varieties are the Kesar, Badami and Malgova. Banganappali and Imam Pasand come close too. This milkshake uses abot 400g of cubed Imam Pasand. 
Using tinned mango puree to make  milkshake
If you do not have access to fresh mangoes, then tinned Mango puree will also work for making some creamy Mango milkshake. If you are using tinned mango puree, then use 1 c mango puree with 1 c whole milk. There s no need to add sugar because the tinned puree is sweet on its own and is just perfect for milkshakes.
Follow me on Instagram or Facebook for regular cooking updates and short videos. Find us on  Pinterest for delicious content. Tried our Mango Milkshake? We value your thoughts and comments! Leave a comment and tell us how it worked for you.
In case you have any questions regarding this recipe, leave a comment and I'll respond at the earliest possible. If you tried this recipe and enjoyed it, click a picture and share it on Instagram by tagging us @tomatoblues.
More Mango Recipes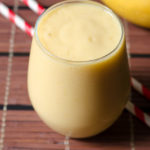 Print Recipe
Mango Milkshake
Mango Milkshake- A creamy milkshake made with season's best mangoes, milk and cardamom. Tastes best when served chilled
Ingredients
Juicy ripe mangoes medium sized ones 2 peeled and chopped into chunks

Milk 1.5 to 2 cups

Cardamom Powder 1/4 tsp

Sugar 3 tbsp

Ice cubes to serve
Instructions
Place all the ingredients in a blender and blend to a smooth puree.
For Instant Pot & Air Fryer Recipes
Instant Pot timings may vary based on your geographic location. Air fryer settings and timings may vary based on the capacity and the model of the Air fryer.
Disclaimer
Nutrition values are provided here as a courtesy and are only a rough guide. Please consult a health care provider if you have any concerns.