HOW TO MAKE AVOCADO MANGO POPSICLE RECIPE?
Avocado Mango Popsicle- These vegan popsicle recipe combines the goodness of mangoes and avocado.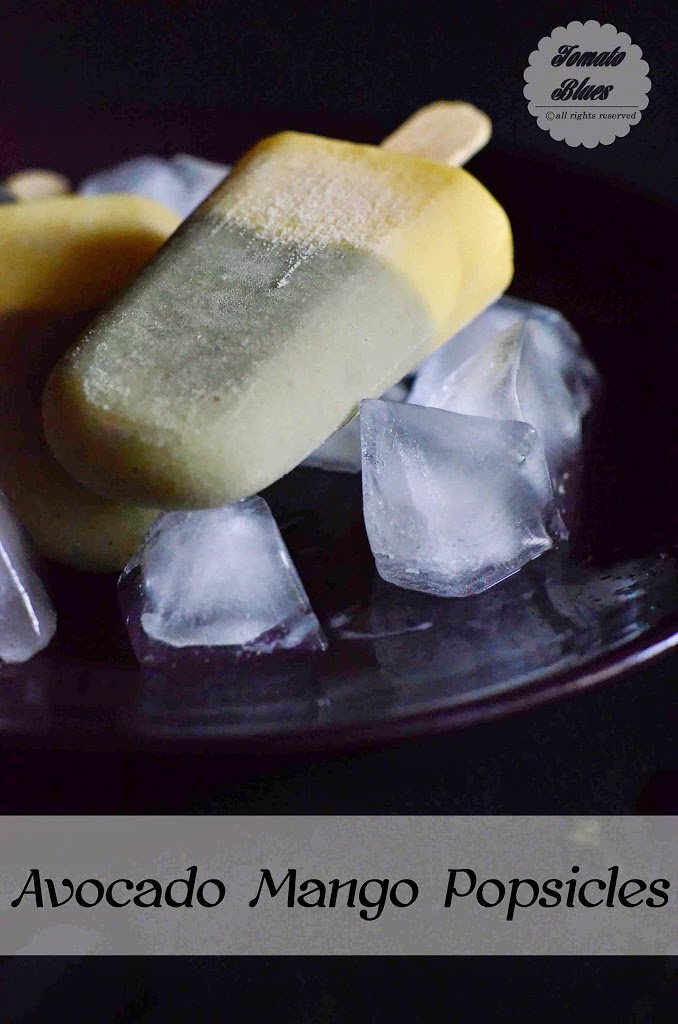 Summer s when all of us want to gorge on some ice cream. And then they are some fun loving folks ( read the likes of me) who love sucking on popsicles.
Different colors, different flavors, some with fruit and some with yogurt. Oh! the possibilities are endless. What not can you do when it comes to a POPSICLE!!!
Well, you will discover in this post that i made popsicles with avocado and mangoes. Ha! Already sounds like summer in your mouth no? Let me say, this is a winner hands down with the kids and adults alike.
Plus it almost requires zero effort.( Well, if you consider churning something in the blender, then it is some effort).
So, you know what to do when you find some avocados, right? Just make sure the avocados are ripe before you proceed.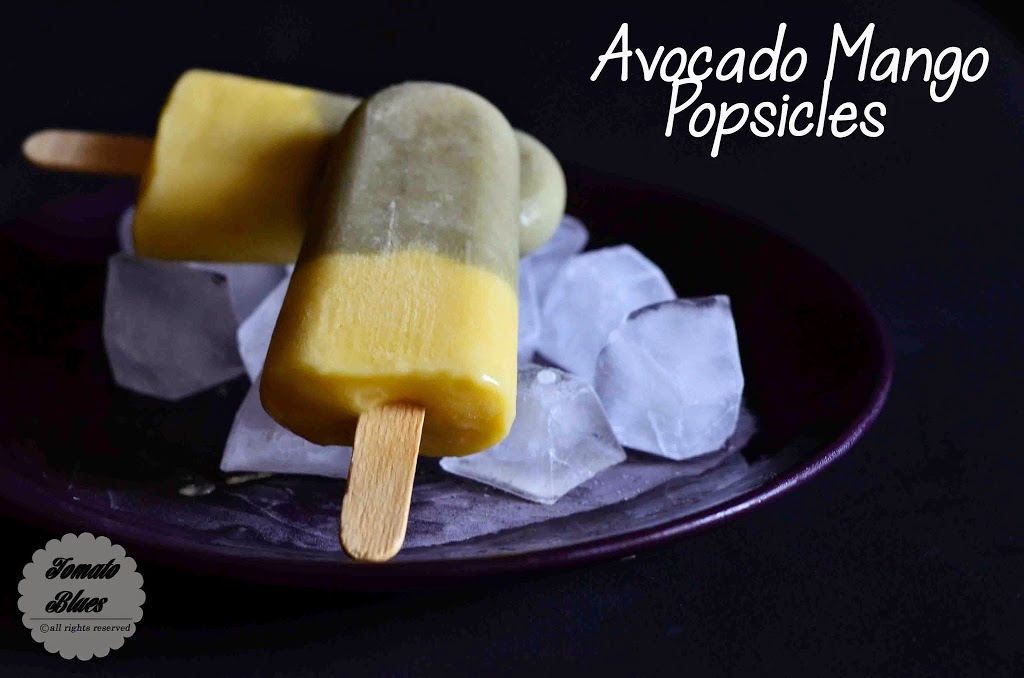 Ripe Avocados
If you want the best tasting avocado mango popsicles, you have to use only ripe avocados.
If you are not sure if an avocado is ripe, then try to squish it with your palm. It should not be too soft and yet should have a slight squish.
The color of a ripe avocado is more of a purplish green. Green avocados are mostly raw and you should definitely avoid them for this recipe.
What Mango to use?
You can use Alphonso variety to make these popsicles. If you cannot source these, then even Thai mangoes or the Brazilian mangoes will work well too.
You can also use tinned mango puree to make these delicious popsicles.
Tinned/ Canned Mango Pulp
If you are using tinned mango pulp, then i suggest that you adjust the sweetness accordingly. Also, please cut down the coconut milk to half the quantity mentioned in this recipe.
If you are looking for more popsicle recipes, then feel free to check out
Follow me on Instagram or Facebook for regular cooking updates and short videos. Follow me on Pinterest for delicious content. Tried our Avocado Mango Popsicle? Loved it? Then please rate this recipe and leave a comment.
In case you have any questions regarding this recipe, leave a comment and i ll respond at the earliest possible. If you tried this recipe and enjoyed it, click a picture and share it on instagram by tagging us @tomatoblues.
Recipe For Avocado Mango Popsicles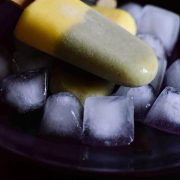 Print Recipe
Avocado Mango Popsicle
Avocado Mango popsicle, a frozen dessert recipe served as lollies
Equipment
Popsicle moulds

Blender

Popsicle sticks ( see notes)
Ingredients
For The Avocado Part
Avocado 1 small ripe pitted

Any non dairy Milk 1/4 c

Sugar 3 tbsp

Vanilla extract 1/2 tsp
For The Mango Part
Ripe mango peeled and cubed 1/4 c

Coconut Milk 1/4 c

Sugar 3 tbsp

see notes

Cardamom powder a pinch
Instructions
In a blender, place avocado flesh, sugar, milk and vanilla and blend to a smooth puree.

Set aside.

Wash blender thoroughly.

Now, add mangoes, milk, sugar and cardamom and blend again to a smooth puree.

Transfer to a bowl and set aside.

Fill  popsicle moulds with avocado mixture half way through and stick into the freezer for half an hour.

Half an hour later, remove the moulds and fill the remaining half with mango mixture.

Stick into the freezer for another half an hour.

Once set, remove and insert popsicle sticks into the moulds in the center.

Let freeze until completely frozen.

To serve, immerse the moulds in water for about a min and then remove.

Serve immediately.
Notes
The amount of sugar used is just a reference. Feel free to adjust according to your palate.
2. I used popsicle sticks for a change but you can use those sticks that come with the mould.
For Instant Pot & Air Fryer Recipes
Instant Pot timings may vary based on your geographic location. Air fryer settings and timings may vary based on the capacity and the model of the Air fryer.
Disclaimer
Nutrition values are provided here as a courtesy and are only a rough guide. Please consult a health care provider if you have any concerns.