HOW TO MAKE NUT FREE BLISS BALLS?
NUT FREE BLISS BALLS- ENERGY BALLS OR BLISS BALLS WITHOUT NUTS. VEGAN.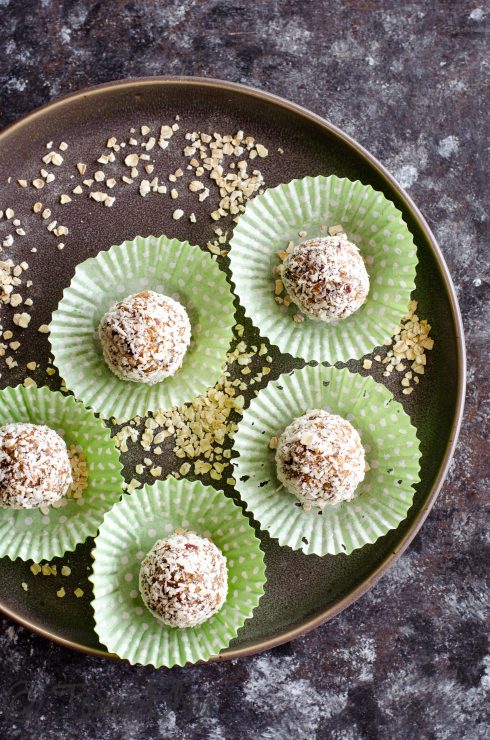 Nut free bliss balls. Before we begin talking about nut free, bliss and bliss balls, i have to tell you how these nut free bliss balls came into being. A couple of months ago, my daughter's school organised a party for the kids. All of them had to carry healthy snacks.
While ideas for healthy snacks abound the internet, it can be incredibly challenging to make something that is nut free, halal, not spicy, not fried and not having sugar. Phew. So, i decided to make bliss balls, only to realize five minutes later that they are chock full of nuts. Dumb. Yes, i know. But bliss balls had to happen and i decided to make something nut free.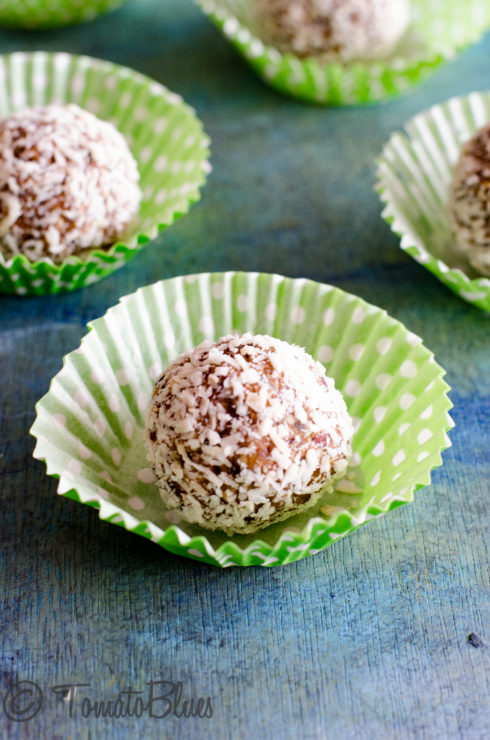 Now, let s talk bliss balls, bliss and nut free, shall we? What are bliss balls? Precisely that- they make you instantly happy, satiate your sweet cravings and energize you. They are a boon to people who are on a diet or are working out.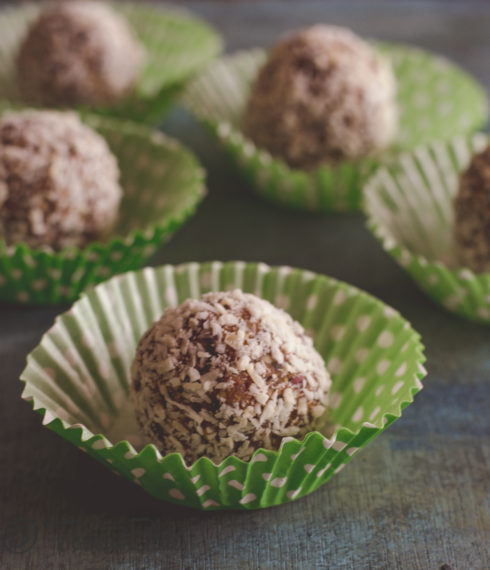 What about all this nut free business? Basically nut allergies are allergies that are caused due to tree nuts. These are not the same as peanuts, sesame seeds and any other type of seeds. But symptoms may be similar. Too much science? I know. I know.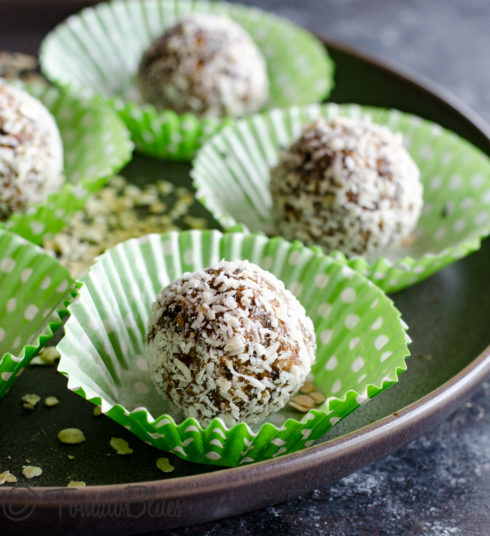 As a result of all the above factors and because i had decided that it had to be bliss balls, this recipe came into being. There s really nothing much to do in this except pit the dates, that in case you dont have pitted one. That easy, mind ya!
If you love energy bars and such, then dont forget to check out millet flakes granola bars, chocolate date bars and superfood energy balls
Recipe For Nut Free Bliss Balls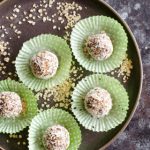 Print Recipe
Nut Free Bliss Balls Recipe
Nut Free Bliss Balls - Bite Sized Energy Balls made with an assortment of dried fruit and super foods.
Ingredients
Quick cooking oats 1 tbsp

Pitted soft dates 1/2 c chopped finely

Dried apricots 1/2 c chopped finely

Flax meal 1 tbsp

Pumpkin seeds 1/4 c

Sunflower seeds 1 tbsp

Maple syrup 1.5 tbsp

Dried desiccated coconut 2 tbsp plus more for rolling
Instructions
Roast quick cooking oats in a pan for about 2 mins.

Let cool.

Place in a processor along with flax meal, pumpkin seeds and sunflower seeds.

Pulse once or twice to break them down.

Now add apricots and pulse again.

The mixture will look like a mass now.

Add dates and maple syrup along with coconut.

Pulse three to four times, resting the processor in between.

The mixture should resemble like a slightly sticky lump.

Once done, grease your hand lightly with coconut oil.

Scoop out small portions of the dough, shape them into balls.

Roll the balls in desiccated coconut.

Consume in two days and keep refrigerated.
For Instant Pot & Air Fryer Recipes
Instant Pot timings may vary based on your geographic location. Air fryer settings and timings may vary based on the capacity and the model of the Air fryer.
Disclaimer
Nutrition values are provided here as a courtesy and are only a rough guide. Please consult a health care provider if you have any concerns.