This is something that i always make when i make bisibele bath. I somehow do not like the normal tomato raitha in which tomatoes are chopped and dunked in curd with onions. That only goes well with parathas in my opinion. If i want a raitha for any south indian style rice recipes, then i ll go for this one.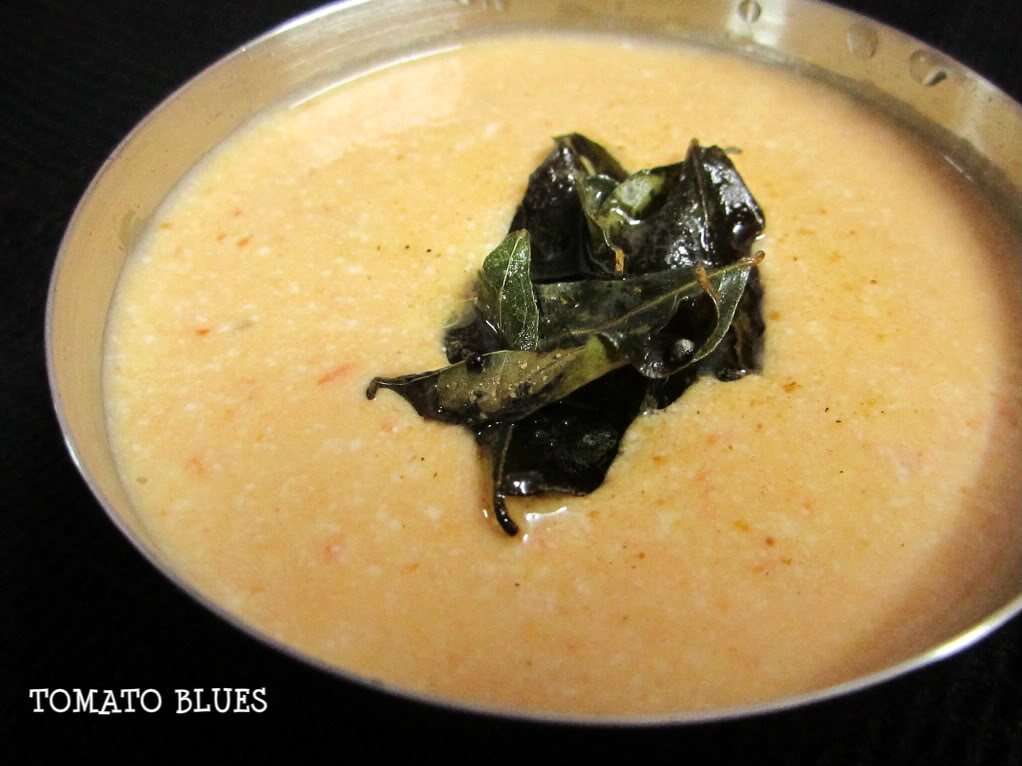 Recipe For Tomato Raita
( Learn how to make Tomato Raita, a yogurt dip with sauteed tomatoes ground along with coconut)
Prep Time: 5 mins
Cook Time: 5 mins
Serves:3
What you need?
Tomatoes 2 chopped into cubes
Coconut grated and fresh 3 tbsps
Fresh Curd 1 and 1/4 cups
Salt
Oil 1 tsp
Green Chillies 2 to 3
For tempering:
Mustard seeds 1 tsp
Curry leaves a few
Oil 1 tsp
Hing a small pinch
How to make it?
Whisk the curd well.Keep aside.
Saute the tomatoes with a little oil in a kadai until the raw smell goes.
Let it cool.
Now, grind the tomatoes, chillies and the coconut in a mixer to a fine paste.
Add the paste and salt to the curd and mix well.
Temper with mustard seeds, curry leaves and hing.
Serve with tomato rice, mushroom biriyani, vegetable biriyani or bisibele bath.