There are too many summers when i have had my share of mangoes. When i say mangoes, i dont mean the fruit. I hate the fruits. They are way too messy, sticky and yellowy for me. I hate yellow and i hate sweet and yellow. So mango love is not my thing. But the raw ones are a different story altogether. Spring is not very popular in India. Maybe because that transition period when nature changes its moods from cool to angry is very short here. In my opinion, only february and march are spring months here. Even though i wish we had spring year round. Now that i m in Baroda, where the sun can be so cruel that you wouldnt need a stove to make dosas, i feel springs are a double whammy. We have spring in February, March and a teeny weeny bit of spring shows up again in August and September. But both the springs are characteristically different. So what is the moral of the story? Oh mother Nature! Can we have some more spring please?I mean,  I m a spring person totally. Back in Coimbatore, spring meant cropping up of watermelon stalls around the city and loads and loads of mangoes or should i say parrot beaked mangoes… And they make a brilliant sight at all those roadside vendors' abodes. Beautifully cut up in symmetries and seasoned with chili powder and masalas. Absolute spring delight. If these mangoes make an appearance on the vegetable markets, then they were sure to find their way onto our tables. But i lost out on the pleasures of eating raw mangoes that way when i entered college and later got married. But this year turns out to be a different story altogether. We have parrot beaked mangoes here in Baroda. And i bought them yesterday, like any self respecting Coimbatorean should. And made my mom s super smashing hit pickle out of it. By the way, this is truly on the go. Only thing is you need to chop the mango up. It makes a great pickle for those days when you are going away on a picnic or you just want to eat a simple meal of some curd rice and pickle. So go on and buy the mangoes and pickle them.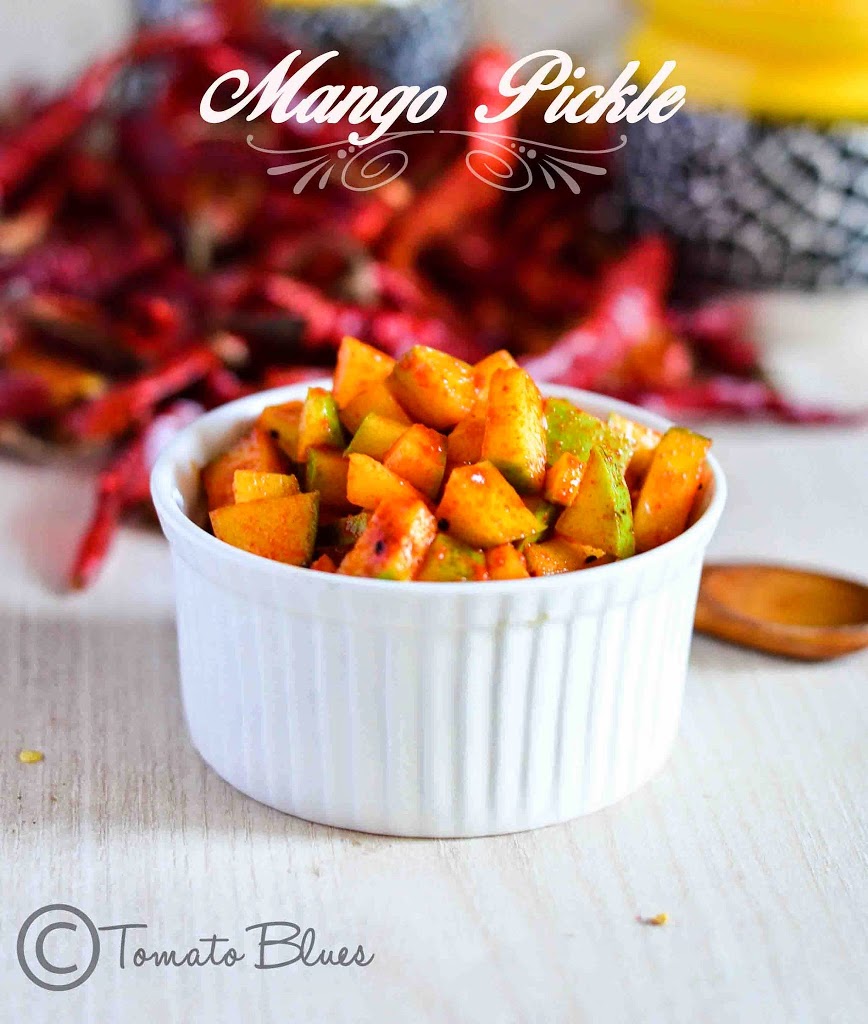 Recipe For Instant Mango Pickle
( Learn to make mango pickle instantly with minimal ingredients)
Prep Time: 10 mins
Cook Time: 2 mins
Serves 2 to 3
Allergy Info: Vegan, Nut and Soy Free
Course: Accompaniment
Cuisine: South Indian




Ingredients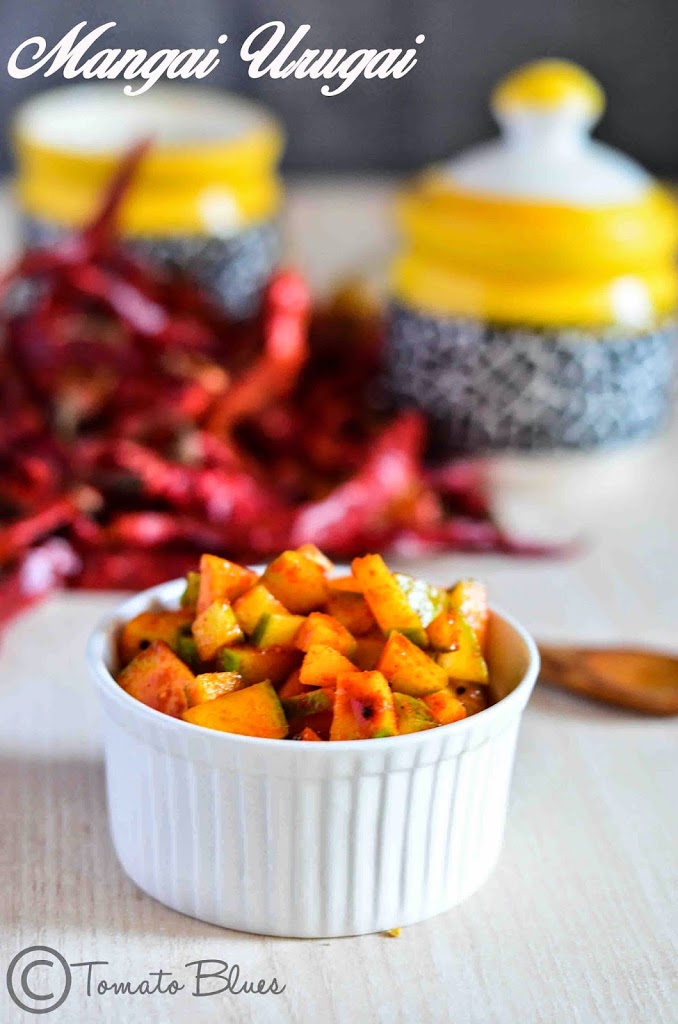 Mangoes the parrot beaked ones 2 medium cubed
Red chili powder 1 tsp
Turmeric powder 1/4 tsp
Salt to taste
To Temper:
Mustard seeds 1 tsp
Hing a large pinch
Sesame oil 2 tsp
Directions
In a mixing bowl, add the cubed mangoes, red chili powder, salt and turmeric powder and combine well. Toss them together to make sure they are mixed well.
Heat sesame oil in a pan and add mustard seeds.
Once they splutter, add the hing and temper the pickle.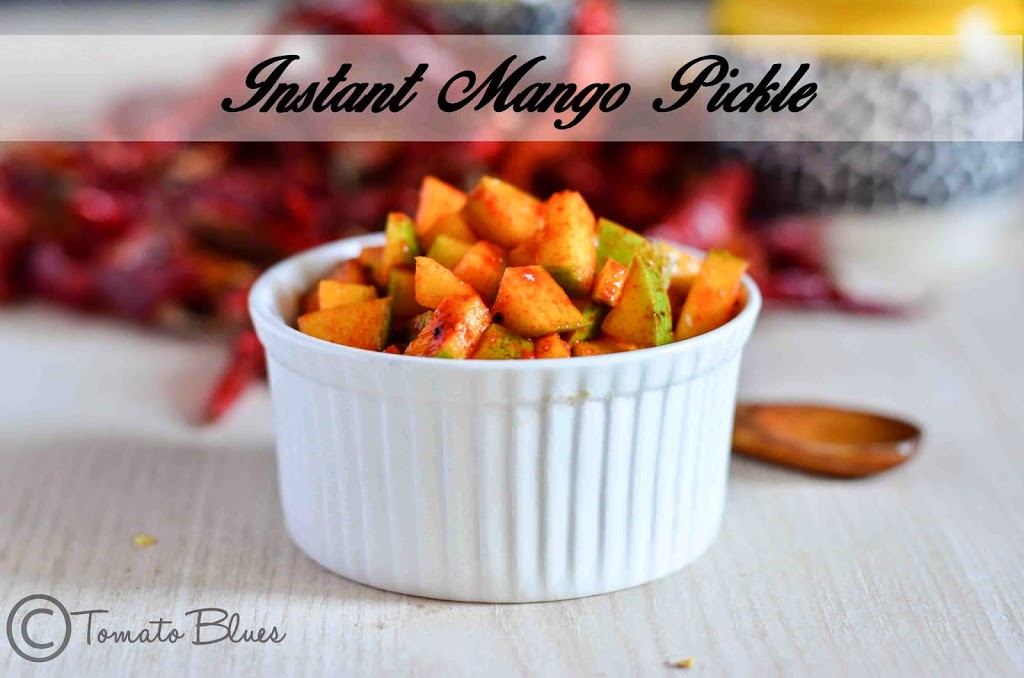 Serve with curd rice on a hot day to show the weather who s boss!!
P.S There are too many pics cos i felt all of them were too lovely.