HOW TO MAKE VAZHAKKAI CHIPS- RAW BANANA CHIPS?
VAZHAKKAI CHIPS- A SIMPLE AND QUICK CHIPS WITH RAW PLANTAINS.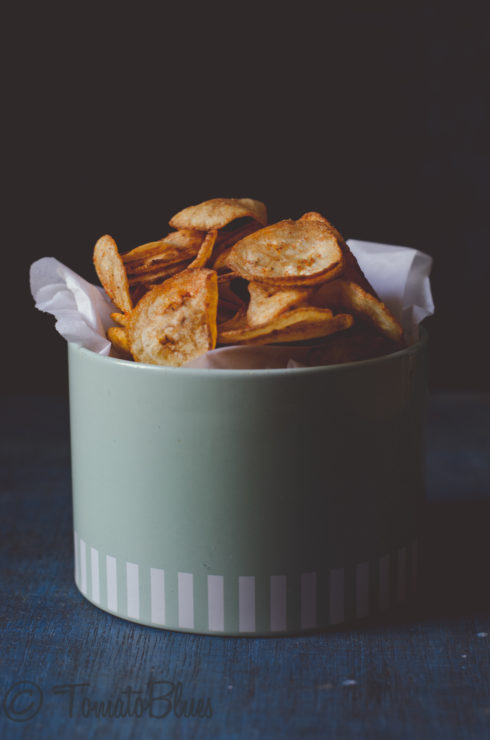 Vazhakkai chips is something that my mother can make in her sleep. She is a expert when it comes to making these crispy, crunchy and addictive chips. This was a monthly affair in my house when i was a kid. I enjoy eating these chips with sambar sadam, lemon rice or just plain curd rice.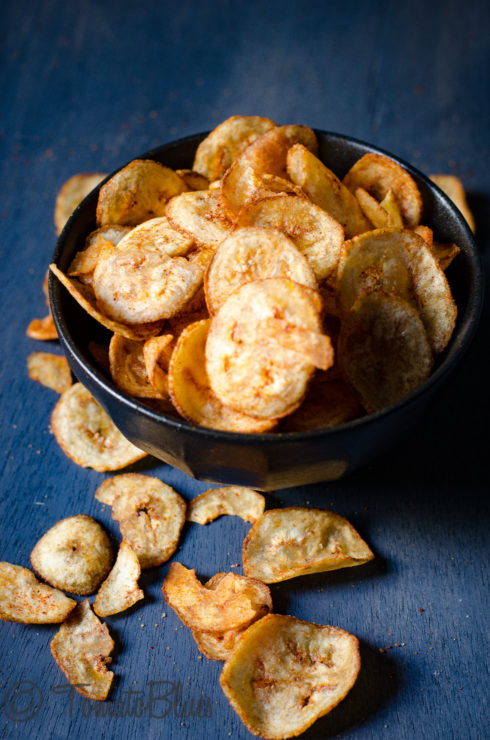 But the best way to eat vazhakkai chips is to just munch on them as soon as amma finishes frying them. The first time when Amma was here in Singapore, i requested her to make these for me and even managed to shoot a small video that i posted on my instagram feed.

Stepwise Pictorial For Vazhakkai Chips Recipe
Peel and slice plantains thinly using a mandolin slicer. Spread them out on a plate evenly making sure they dont overlap.
Once done, heat a pan with oil. Drop the plantain slices in batches and fry on low flame till sizzling sound subsides and the plantains become concave.
Once done, remove and add salt, chili powder and hing to the chips and toss well. Store in an airtight container.