This year s diwali will not be much of a fanfare in my kitchen. With a little one in tow and barely six hours of sleep, i find it extremely difficult to cook, let alone make something for Diwali. All these posts that you have been reading were prepped by me way back in the month of June because i knew this phase would come and i didn't want the blog to suffer. But i hadn't made anything in tune for Diwali because deep frying food or making sweets while i broiled in that hot kitchen was unimaginable in summer. So this year, i decided to keep it simple and yet rich in taste.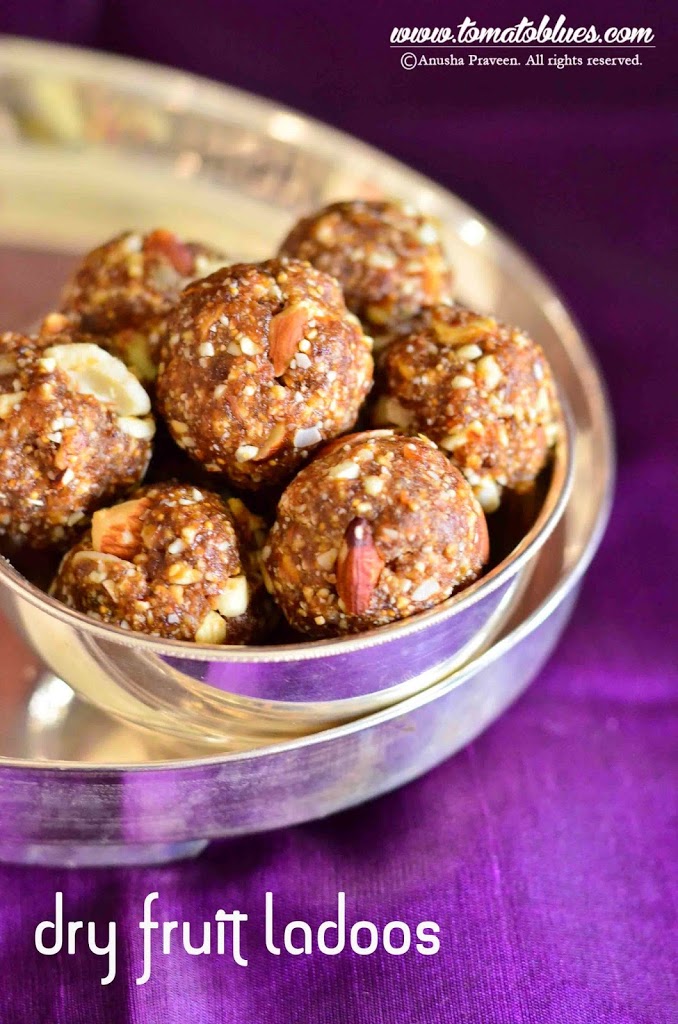 These dry fruit ladoos are perfect in that sense. They are almost no cook, a beginners delight, a health freak s perfect dessert and take less than half an hour to put together. Besides, it is a fabulous way to make use of all those dry fruits and nuts that throng your table, come Diwali. I managed to make these while the little one was asleep on a fortunate day. These are not only a great diwali treat option but also a healthy Indianised style of trail mix. So, do try making these at home.
Recipe For Dry Fruit Ladoo
( Learn how to make Dry Fruit Ladoo, a simple no cook dessert made with assorted nuts and dry fruits)
Prep Time: 30 mins
Cook Time: 10 mins
Yields 16 medium size ladoos
Allergy Info: Can be made vegan, Gluten free and Soy free
Course: Dessert
Cuisine: Indian

Ingredients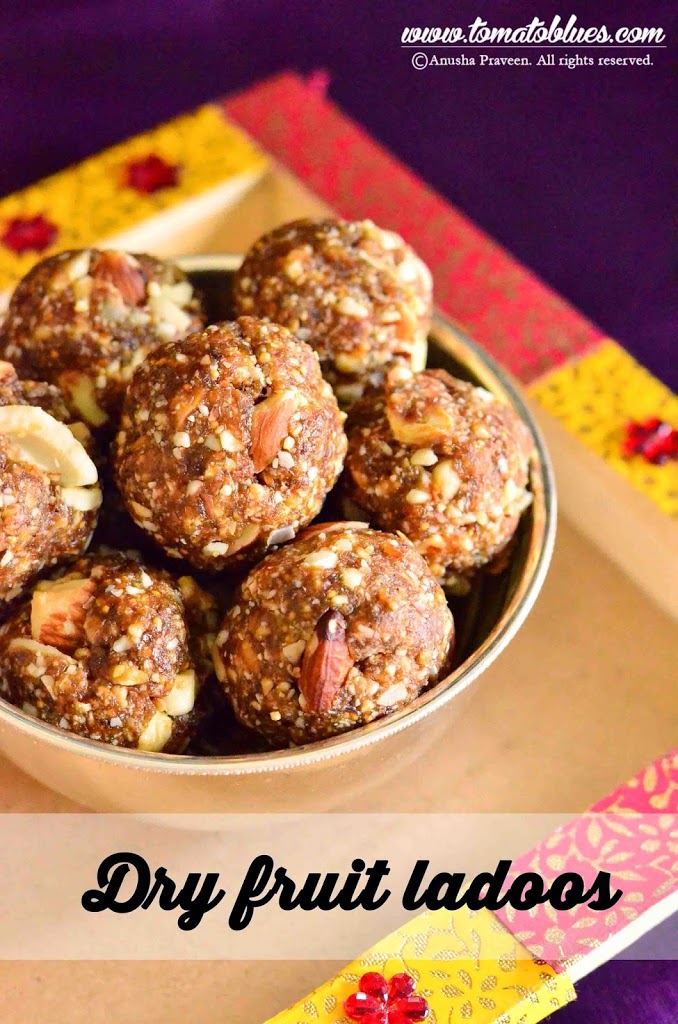 Dried figs 1 c chopped
Raisins 3/4 c
Dates 3/4 c chopped and pitted
Cashews 1/2 c
Peanuts 1/2 c
Almonds 1/2 c
Sunflower seeds 2 tbsp
Melon seeds 2 tbsp
Cucumber seeds 2 tbsp
Ghee or extra virigin coconut oil 2 tbsp melted
Cardamom powder 1/2 tsp
Note:
1. Addition of seeds in this recipe is completely optional. You can also add toasted sesame seeds to the ladoos.
2.In case you want a vegan version, use coconut oil. Otherwise, use melted ghee.
3. I used medjool dates here in this recipe but i recommend any dates that are fresh and at room temperature.
4. Feel free to adjust the amount of nuts and fruits mentioned according to your palate. What i have mentioned is just a guide.
5. You can also roast the nuts and toast the seeds on stove top but i find doing it in the microwave much easier.
Directions
Roast almonds, peanuts and cashews each separately in a microwave on high for 2 mins.
Now, roast sunflower seeds, melon seeds and cucumber seeds in microwave on high for 1 min.
Set aside to cool completely.
In a blender, add chopped figs, raisins and dates and blend to a coarse paste. I did this in batches and rested my blender in between to avoid heating up.
Once done, transfer this mixture to a mixing bowl.
In the blender, add all the cooled nuts and seeds along with the cardamom powder and pulse once or twice. Dont run the blender for too long as we dont want a fine powder.
Add this to the date paste.
Drizzle ghee or coconut oil evenly on the mixture.
Grease your hands a little bit.
Now mix the mixture evenly using your hands until nuts and date paste gets incoroporated well.
Now, start shaping the mixture into small balls using your hands. If you find the mixture too sticky, grease your hands with a little ghee or coconut oil and proceed.
Once done, transfer to an air tight container and enjoy.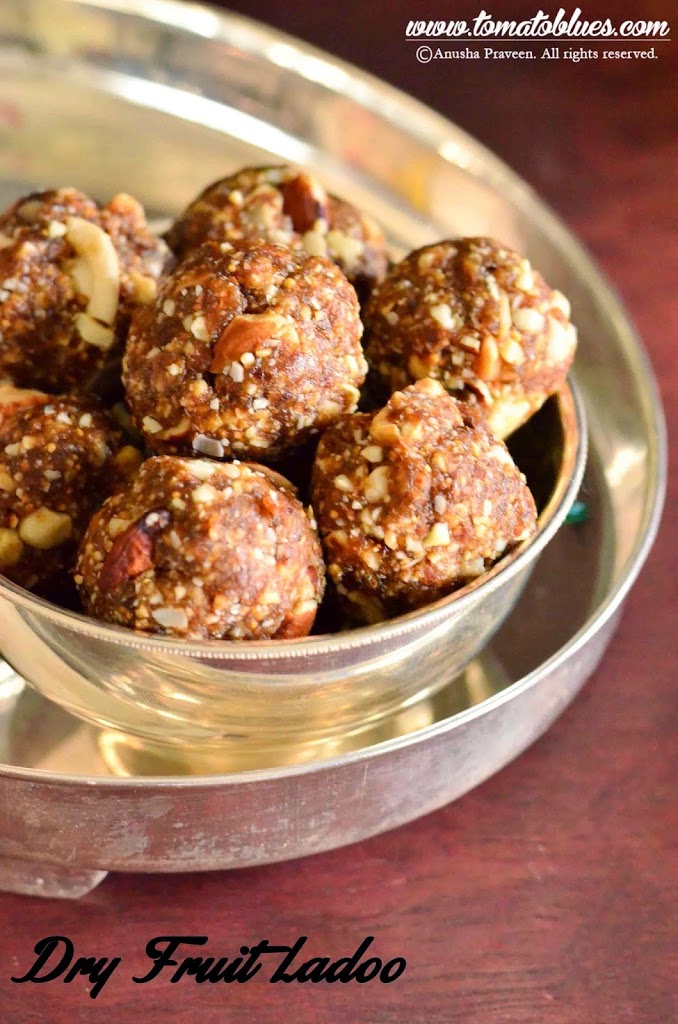 These ladoos keep well for a week or so as it has no milk added.