If its sundal, then its memories of navratri for me. But i dont restrict myself to making it only on those days. I try and make them once a week to make up for the protein requirements. They can be made effortlessly and the only thing you have to remember s to soak them overnight.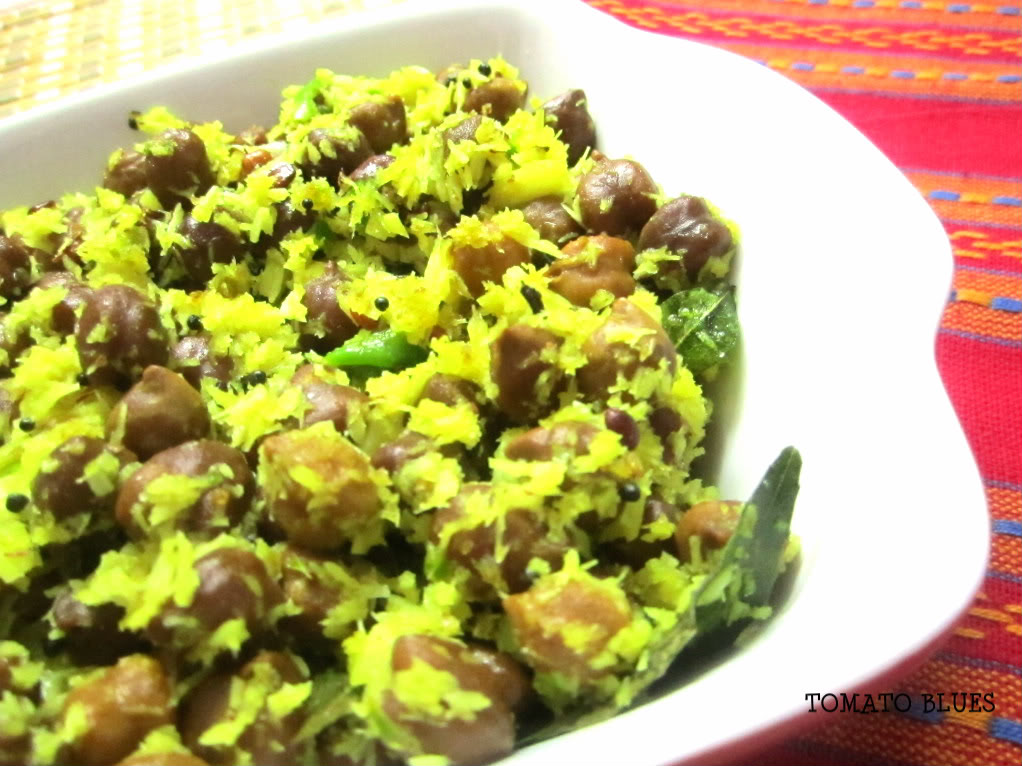 Prep Time: Overnight for soaking
Cook Time: Under 30 mins
Serves 2


What you need?
Chickpeas or brown channa 1.5 cups soaked overnight and pressure cooked for 3 whistles
Grated coconut 3 tbsp
Ginger 1/2 " bit
Salt for taste
Green chillies 3
Turmeric powder 1/4 tsp
For Tempering:
Mustard seeds 1 tsp
Urad dal 1 tsp
Curry leaves a sprig
Hing a pinch
For Serving:
Lemon Juice from half a lemon or 1 tbsp
How to make it?
Grind together ginger, green chili and coconut without water to a coarse powder. Keep aside.
Heat oil in a kadai. Add mustard seeds, urad dal, curry leaves and hing.
Once the mustard pops and urad dal browns, add the chickpeas and salt. Combine well.
Now, add the coconut mixture and mix well.
Add lemon juice before serving.