If its winter then it definitely means the deep fried food monster that has hibernated since summer in me has awoken. Somehow, for reasons unknown, i suddenly give up on being that health freak who loads up her dinner plate with salads, come winter. Maybe its the nip in the air. Or maybe that fragrance that fills up my kitchen while i make some crispy 
bondas
 filled with the newest of potatoes and the greenest of peas. Or perhaps its the bountiful produce that i come by only during winter. But whatever it is, once the monster is awake, it has to be sated or it simply wont do. The H understands how this phase works. If i do not heat my wok to fry away, i ll transform into this zombie and begin obsessing about how fat is essential to keep my skin nice and shiny during winters. So, yes he lets me do the frying and i let him do the eating. And when i m not too tired after all the frying, i ll probably cuddle up next to him to pinch off a bite or two from his plate. That s how it works in this Praveen household.
We love deep fried in winter. Period.
Hey, sorryi cant say period now. We love seasonal producedeep fried in winter. Period. Yup, this sounds better.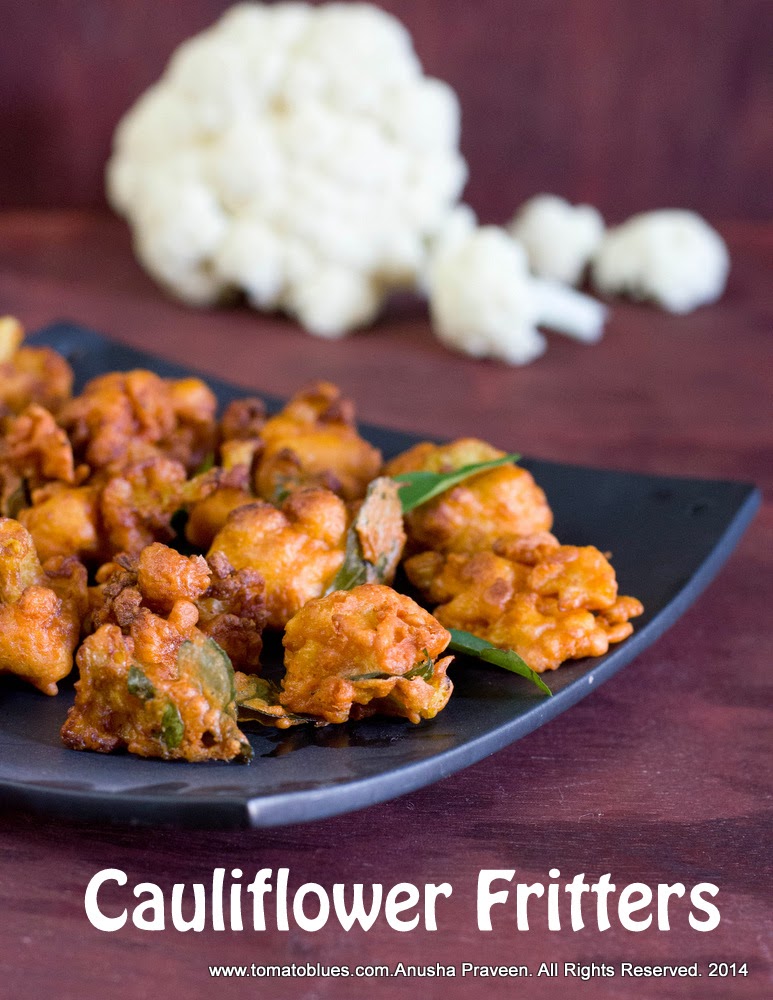 Cauliflowers are all over the markets now. Big heads of glorious white swathed in crunchy green leaves. Delight. I mean, what can one not make with cauliflower? Its such a versatile vegetable and yet, sometimes so underestimated. While the Gobi 65 and chili gobi are very popular recipes in India, there are umpteen other ways to eat cauliflower and these pakods just happen to be one of them. These are a lovely snack by themselves on a cold wintry evening or you can fry them up and serve as a side for lunch or dinner. Whatever you do, i promise, this will take you to that glorious glorious deep fried heaven.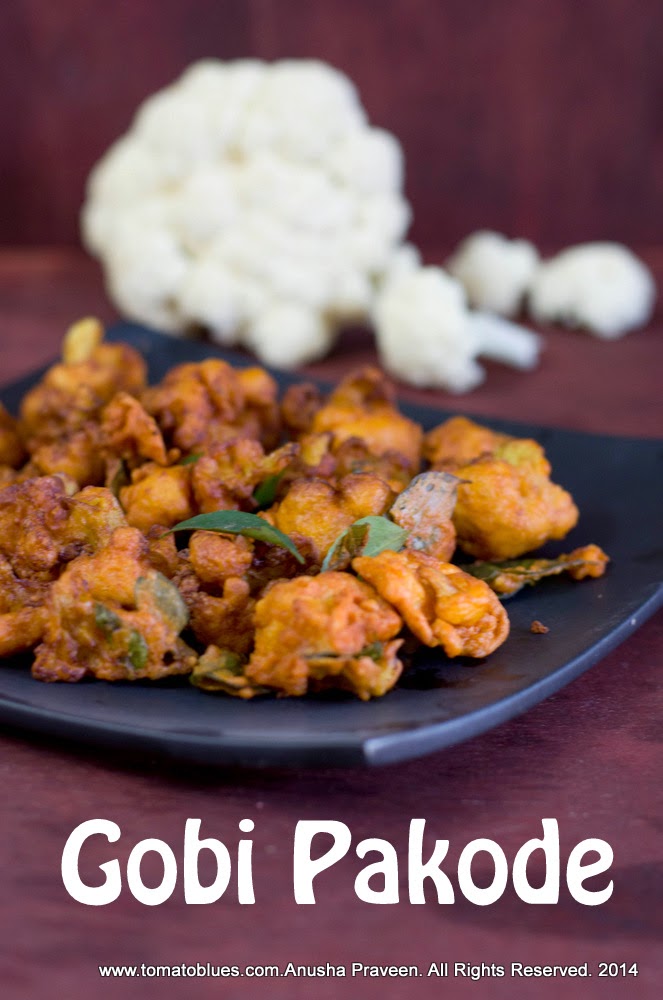 Recipe For Cauliflower Pakoda
( Learn how to make Cauliflower Pakoda, a tempura style fritter made with cauliflower dipped in chickpea flour batter)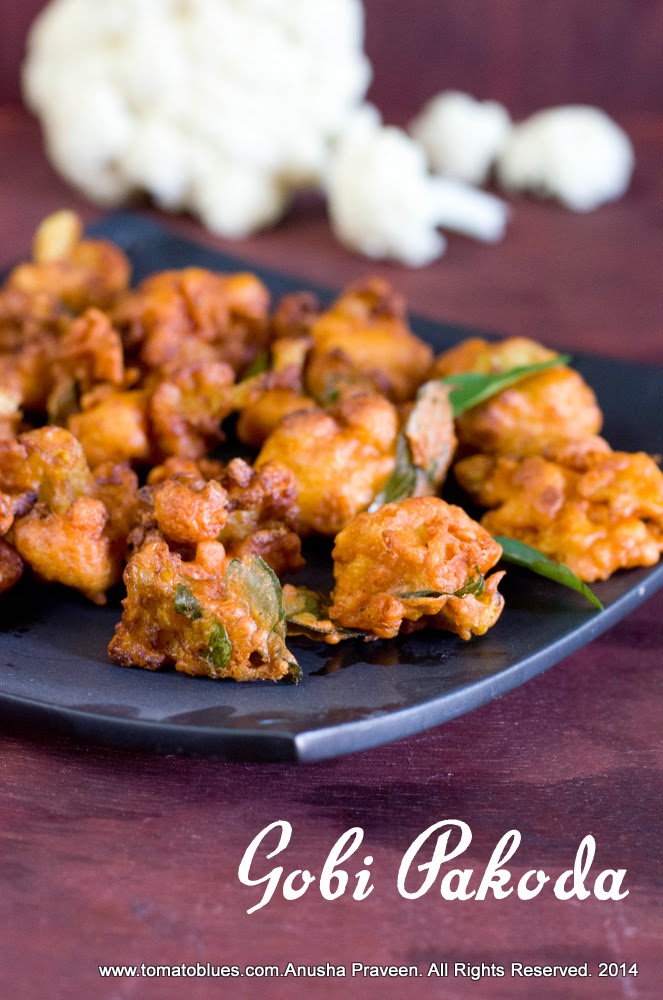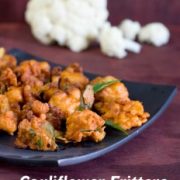 Print Recipe
Cauliflower Pakoda Recipe
Cauliflower Florets dunked in batter and deep fried to golden. This is always equal to bliss
Ingredients
Cauliflower florets 3 c

Salt a pinch

Turmeric powder 1/2 tsp

Water 6 c

For The Batter

Besan/ Kadala Maavu/ Chickpea flour 3/4 c

Rice flour 1 tsp

Corn flour 1 tsp

Baking soda a small pinch

Curry leaves a sprig

Grated ginger 1 tsp

Red chili powder 2 tsp

Salt to taste

Water as required

Oil for deep frying
Instructions
Bring to a rolling boil 6 c of water along with salt and turmeric.

Switch off the flame.

Dunk the florets in the water in such a way that they are completely immersed.

Close and let rest for 2 mins.

After two mins, drain water completely and dry the florets on kitchen towels.

For the batter, add all the dry ingredients in a large mixing bowl.

Whisk well.

To this, add water gradually and make a runny batter like that of batter made for frying bondas. I used about 1/2 c water here but it really is eye balling.

Once done, heat oil for deep frying,

Dip the florets in the batter and coat them well.

Fry them in batches of two to three until golden brown.

Drain on kitchen towel.

Serve hot.
For Instant Pot & Air Fryer Recipes
Instant Pot timings may vary based on your geographic location. Air fryer settings and timings may vary based on the capacity and the model of the Air fryer.
Disclaimer
Nutrition values are provided here as a courtesy and are only a rough guide. Please consult a health care provider if you have any concerns.