I m often reminded of the saying when life gives you lemons, make lemonade when i buy veggies from the nearby farmers market. I am not even sure if its a saying. Well, just saying. So yeah, coming back to the market, i pick up carrots every time i visit. In the hope that i eat one everyday. And the hope shrivels along with a few carrots in three days. You get what i say, no? And then i m sort of tempted or rather forced to make something with the remaining fresh ones. Which is precisely why this blog has a
carrot and apple smoothie, a carrot rice, a carrot curry,a carrot pulao, a carrot almond raisin milkshake
and a
carrot cake
. Phew! that s a lot of carrot for any individual. But hey! i love my carrots, which is why i back with yet another carrot recipe today.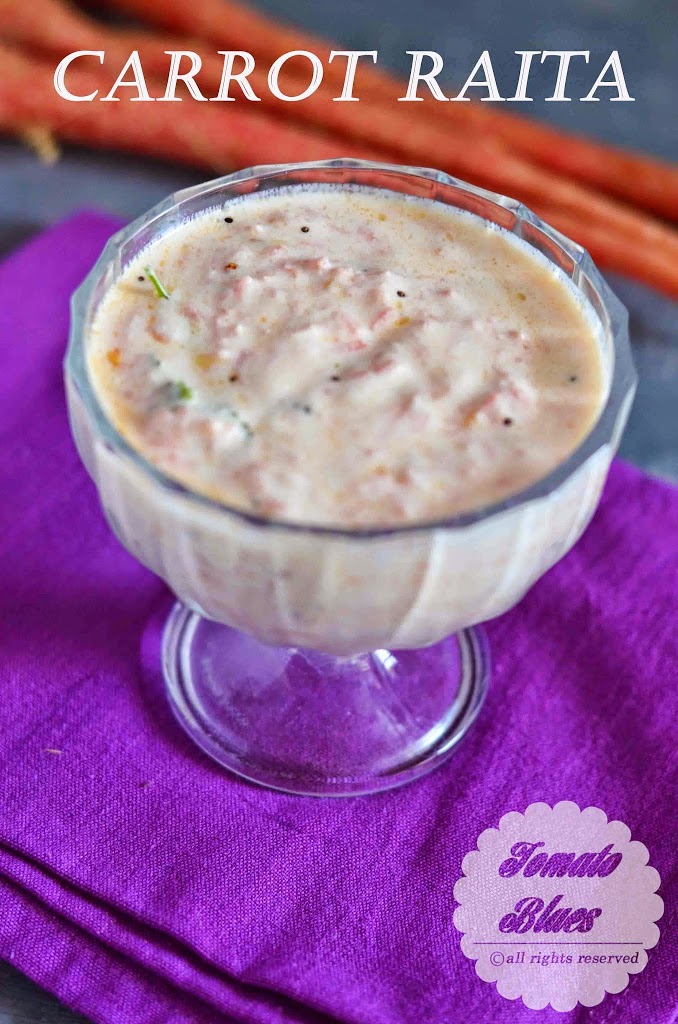 A raita is nothing but a yogurt dip, made the indian way. It usually features a vegetable or a combination of many. Of all the raitas that i whip up, i love this particular recipe. Baby carrots or slightly sweetish carrots work very well with this recipe. You can make this ahead of time and refrigerate. It makes a fantastic dip to serve with cutlets and such. We often enjoy this with a one pot rice dish or some
ridge gourd chutney
and steaming hot rice. I guess it will work well with any other such rice varieties too.
Recipe For Carrot Raita
( Learn to make carrot raita- a yogurt dip with grated carrots.)
Prep Time: 10 mins
Cook Time: 2 mins
Serves 3 generously
Allergy Info: Nut and Soy Free
Course: Dip ( accompaniment)
Cuisine: Indian
Ingredients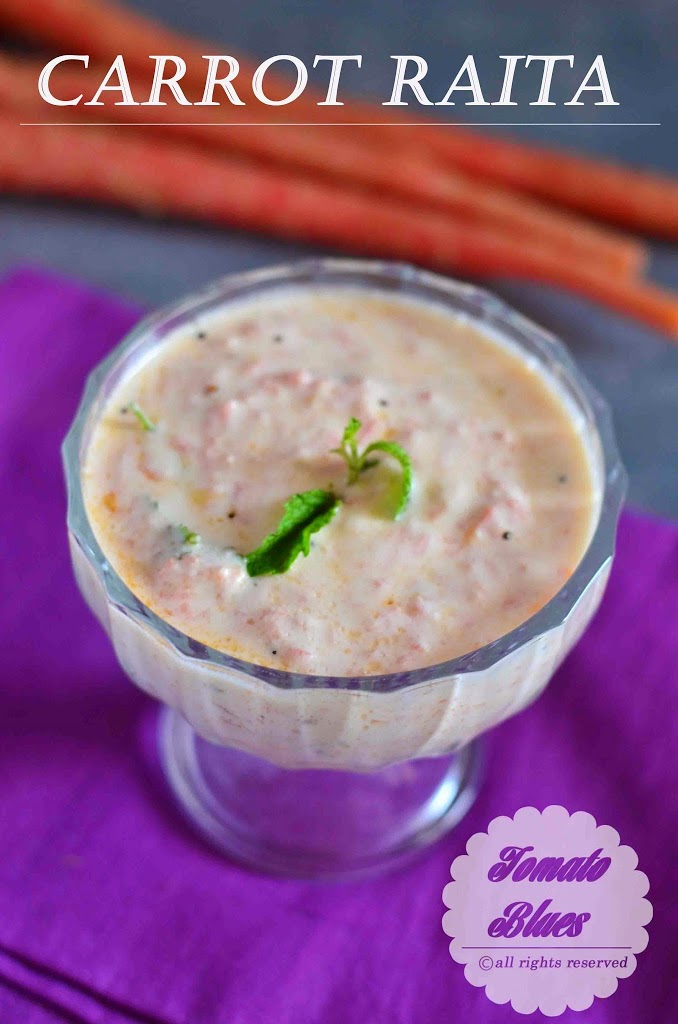 Carrots 2 small peeled and grated
Thick fresh yogurt 3/4 c
Salt to taste
Coriander leaves 1 tbsp chopped finely
To Temper
Oil 1 tsp
Mustard seeds 1/2 tsp
Urad dal 1/2 tsp
Green chili 1 minced
Hing a small pinch
Directions
Whisk the curd well. If you find it too thick, add about 1.5 tbsp water and whisk well.
Add salt and grated carrots to this and mix thoroughly.
Heat oil in a pan.
Pop the mustard.
Once it pops, add the remaining ingredients at once and wait till the dal just begins to brown.
Now tip this into the carrot yogurt mixture and mix well.
Add chopped coriander leaves.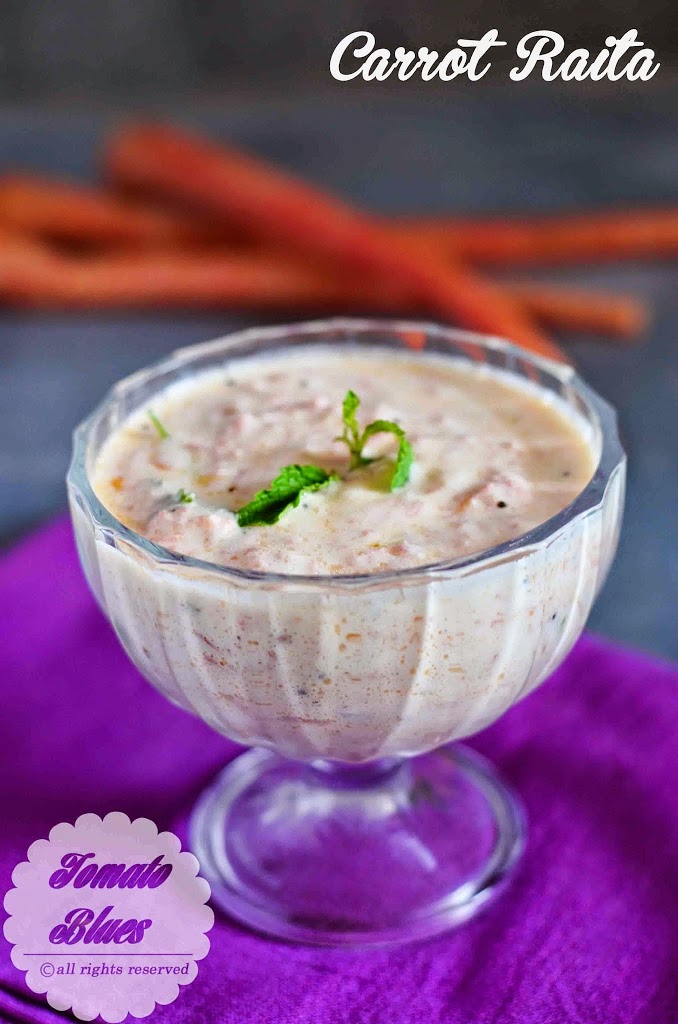 Mix and serve.