How To Make Broa De Milho, A Portuguese Yeasted Bread?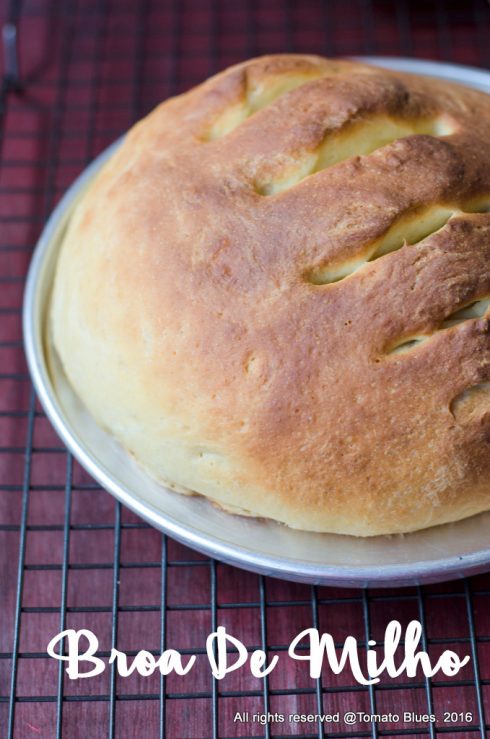 Broa De Milho is not a bread that i have either heard of or seen. Broa De Milho is a portuguese bread that has a dense crumby texture and is made with a combination of yellow corn flour and APF or Rye flour. How do i know this? Well, thanks to the We Knead To Bake group  once again. Yes, i rejoined the group this year and i m keeping my fingers crossed that i post all the 12 breads this year. For the month of February, we were given the recipe of this beautiful rustic bread called Broa De Milho that is of portuguese origin. The bread baked up beautifully and tasted wonderful with a hint of sweetness from the fennel. Broa de Milho is traditionally flavored with fennel according to King Arthur Flour. So i went ahead and added a good tbsp of fennel powder to my bread dough. And i dont regret it in the least bit. I couldnt have thought of anything better.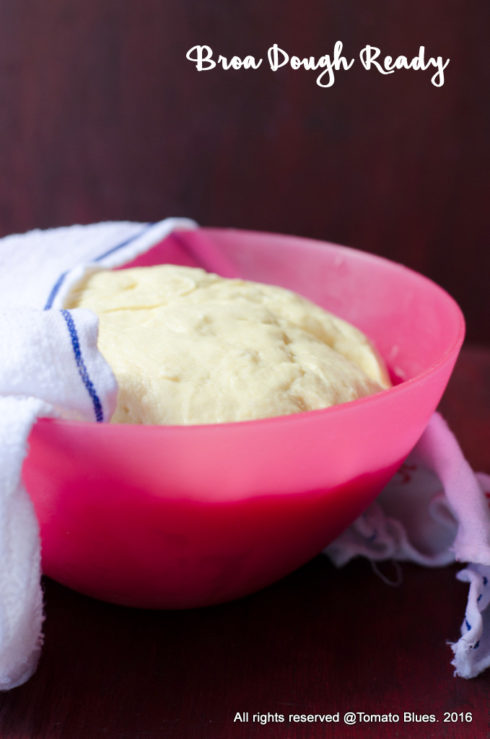 Among other things happening in my life other than baking this Broa De Milho, i bought a new microwave oven. Finally! And Mr. P indulged me some more and let me buy an awesome Philips Food Processor which i used to knead this bread's dough. Only after that did i realize that my life has become more easier. The kneading process was effortless and a breeze with the new machine. So if you are a baker and a bread baker at that, consider investing in a good quality food processor. (Note: This is my personal opinion and i m not promoting Philips Food Processor or any of their products). Coming back to the Broa De Milho, i shot some pics of the bread dough rising and i want to share them here with you just to show you how beautiful it looked.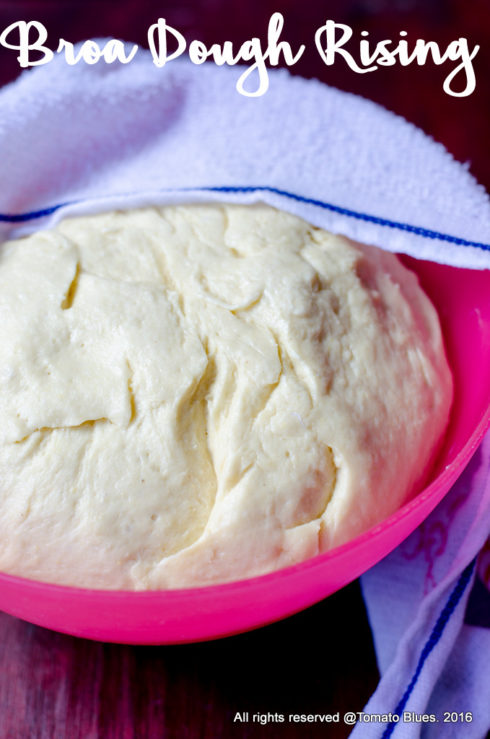 I have modified the recipe for this Broa De Milho according to our palates. The original recipe doesnt call for sugar or fennel powder. I added sugar just to make sure the yeast grows and the fennel for the flavor. You can leave out the sugar and replace fennel with any dried herbs like thyme or rosemary. Please also note that this recipe calls for fine yellow corn meal and not corn starch. If you live in India, ask for makkai ka atta.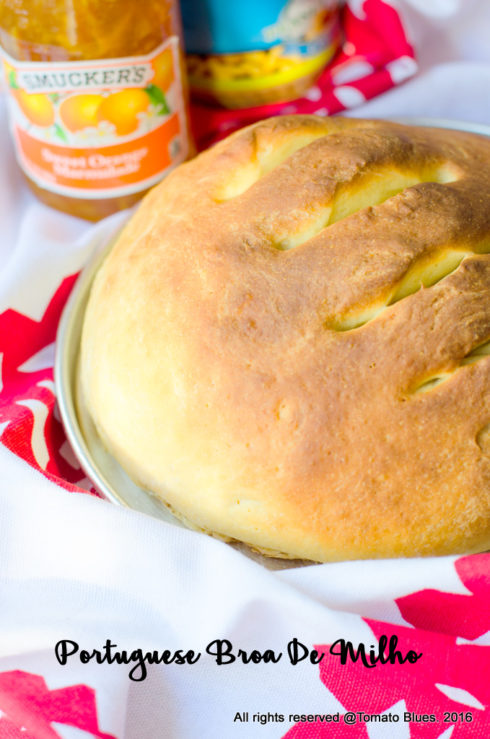 Recipe For Broa De Milho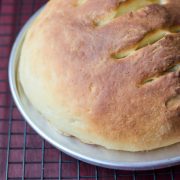 Print Recipe
Broa De Milho - Portuguese Bread Recipe
Broa De Milho is a dense crumby bread made with yellow corn flour and APF. It is a great bread to toast up or to dip into hearty soups.
Ingredients
Fine yellow corn meal 1/2 c

All Purpose Flour 2 to 2.5 cups

Warm Milk 1/2 c

Very hot water 3/4 c

Olive oil 1 tbsp plus 1 tbsp

Honey 1 tbsp

Sugar 1 tbsp

Salt 1 tsp

Instant yeast 2 tsp

Fennel powder 1.5 tsp
Instructions
In a large mixing bowl, place the corn flour and add the hot water to this.

Mix this well using a fork until it resembles a paste.

To this add the warm milk, mix again and let it cool completely.

Once cool, in another mixing bowl, add 2 cups of all purpose flour, yeast, sugar, salt and fennel powder and mix well using a whisk.

To the corn flour paste, add the honey and mix well

Now add the all purpose flour mix to the corn flour mix and mix using a wooden ladle or using your hands until the dry mixture is incorporated into the wet mixture.

You should have a shaggy dough at this stage. If you find the dough too sticky, add more All purpose flour, beginning with 2 tbsp and increase as required.

Now, begin kneading the dough. You may knead by hand or use a food processor or a bread machine to do this. I used my food processor.

Knead until you a smooth, slightly sticky dough. It took me 2 to 3 mins to get here using my processor.

Once done, oil a mixing bowl well.

Place the kneaded dough into the oiled bowl and cover with a moist kitchen towel.

Now let the dough rise for about 1.5 hours. This is to make sure that the flavors are incorporated into the dough well.

Once the dough has doubled, slightly flour a work surface.

Turn out the dough and knead two times.

Shape the dough into a ball and place on a greased cookie sheet. I used my pizza pan for this.

Cover the dough lightly and let it rise until puffy. Took me 30 mins here.

Towards the end of the second rise, preheat the oven to 200 C.

When the dough has puffed up, make four slits 1/4" deep on the dough using a sharp kitchen scissors or knife and lightly spritz the dough with water.

Bake for 20 mins or until the bread turns golden.

Let cool completely and slice.

Serve alongside soups or toast it up with butter and enjoy with any spread of your choice.
For Instant Pot & Air Fryer Recipes
Instant Pot timings may vary based on your geographic location. Air fryer settings and timings may vary based on the capacity and the model of the Air fryer.
Disclaimer
Nutrition values are provided here as a courtesy and are only a rough guide. Please consult a health care provider if you have any concerns.