How To Make Aloo Jeera Or Jeera Aloo?
ALOO JEERA- SIMPLE CUMIN SCENTED POTATO CURRY. VEGAN.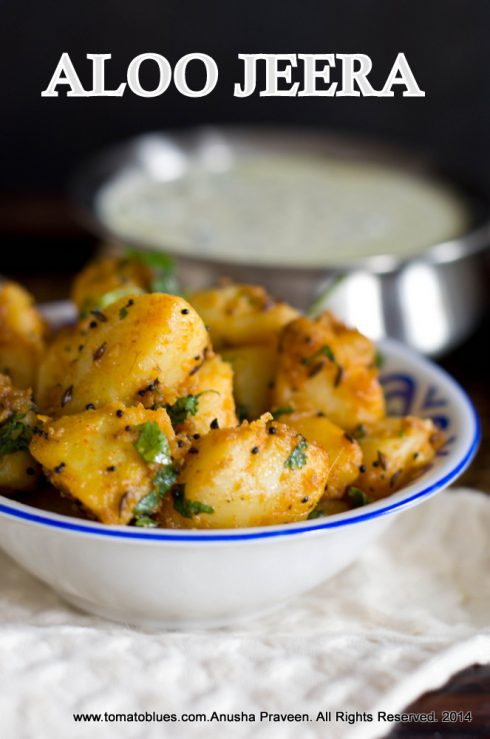 Aloo jeera or Jeera Aloo- it doesn't matter how you want to call it. But this everyday Indian potato curry is as ubiquitous as your breakfast toast in India. No Indian in his right senses would say no to a bowl of dal, hot rice and aloo jeera. You get my point, don't you?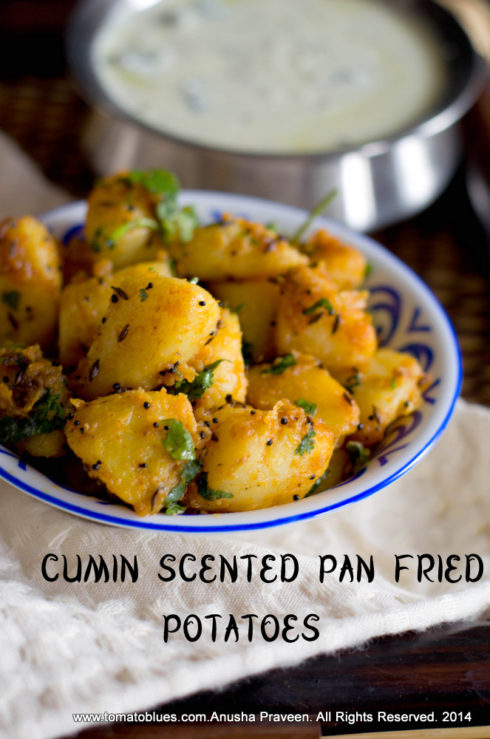 Now this is such a popular dish that there really is no one way to make aloo jeera. Every family, every household or probably every woman has her own way of making this. I m just here to share my way of making  jeera aloo today.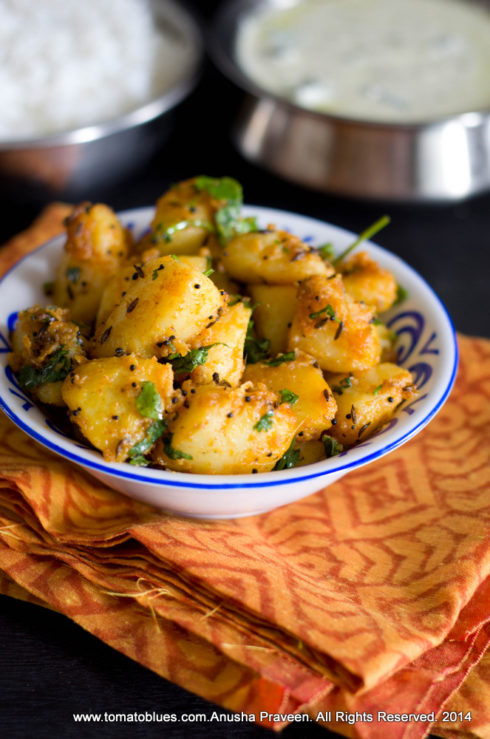 Now, this curry is so versatile that you can eat it with anything ranging from rice to roti to bread. But my best bet would be hot chapatis fresh off the tawa and a bowl of this cumin scented potatoes. Oh, did i mention ghee? Yes, there has to be ghee when there is chapati and some  jeera aloo…hmmmmm…my tongue is already singing. Off to the recipe, ok? Okay.
Recipe For Aloo Jeera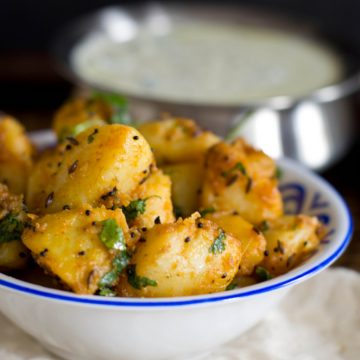 Aloo Jeera Or Jeera Aloo Recipe
Aloo Jeera aka Jeera aloo- Cumin scented potato curry that goes well with rice and roti. Vegan.
Ingredients
Potatoes 4 medium

Cumin seeds 1 tablespoon

Mustard seeds 1 teaspoon

Hing a small pinch

Turmeric powder ½ teaspoon

Chili powder 1 teaspoon

Salt to taste

Oil 2 tablespoon
Instructions
Boil potatoes in enough water until tender.

Peel and quarter the potatoes.

Heat a pan with oil.

Add mustard seeds and hing.

Once they splutter, add cumin seeds and toss well.

Add turmeric powder now and mix.

Quickly tip in the quartered potatoes and toss well making sure the oil coats the potatoes evenly.

Turn down flame to low and cook till potatoes are evenly roasted and golden brown.

Make sure you toss them in between for a couple of times.

Add salt and chili powder once done.

Mix well.

Garnish with coriander leaves .

Serve hot
Pin This Recipe
Pin this recipe and save for later