Vietnamese Iced Coffee Recipe and A Very Warm Welcome To My Newly Upgraded Site.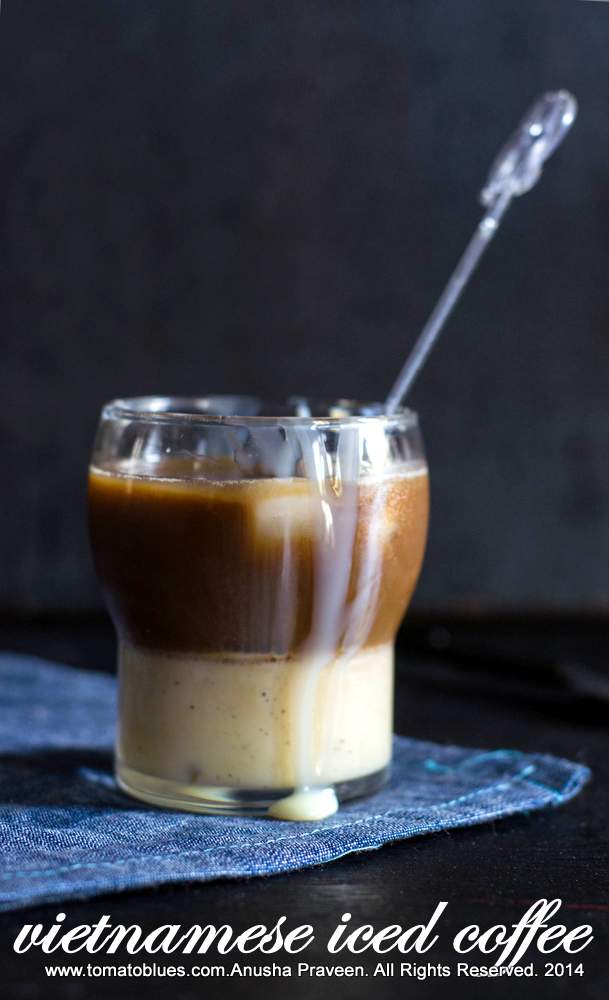 Yes, you all read and guessed right. I recently moved from blogger to a self hosted wordpress website. I must admit that the move was everything it promised to be- Exciting, daunting, thrilling, exhausting and demanding. The site is not fully ready yet and a lot of fine tuning has to be done. While you are here, take some time to explore the space a bit. The menu bar and the search bar should help you in this. And in the meanwhile, i wanted to share the news with you folks and also a simple and refreshing drink that will please you all in this sweltering heat.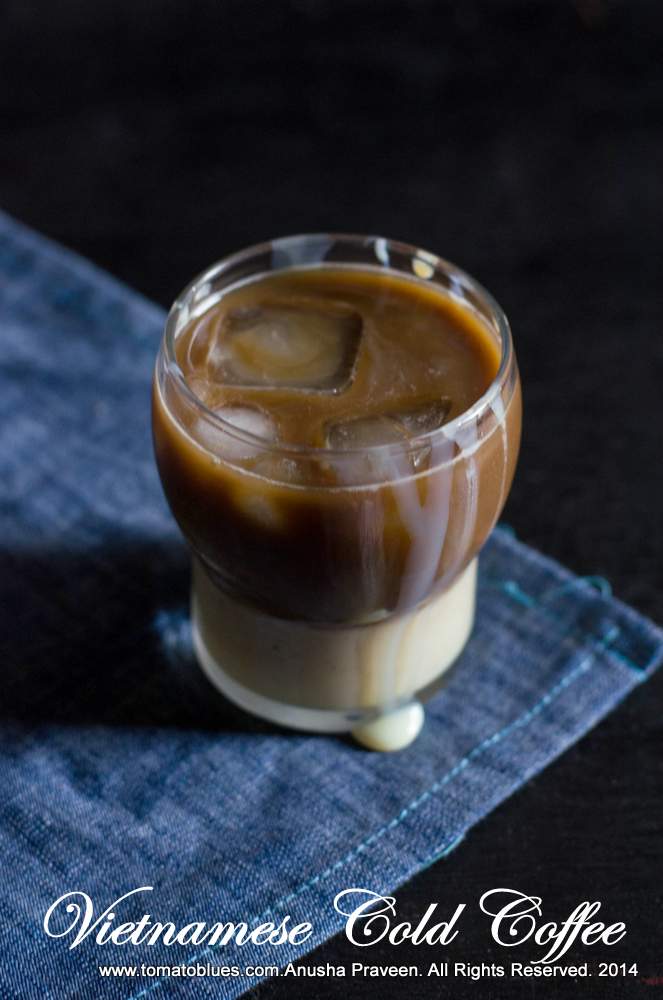 I hate coffee. Period. Anything remotely coffee simply puts me off. But then this recipe is different. Maybe because it has my star ingredient- condensed milk. Maybe because the flavor and the smell of coffee is welcome in this. I dont know what exactly but the heavenly combination of sweetened condensed milk and freshly pressed coffee seems to work for me. After all, what is not to love about some coffee served on ice on a summery afternoon, eh?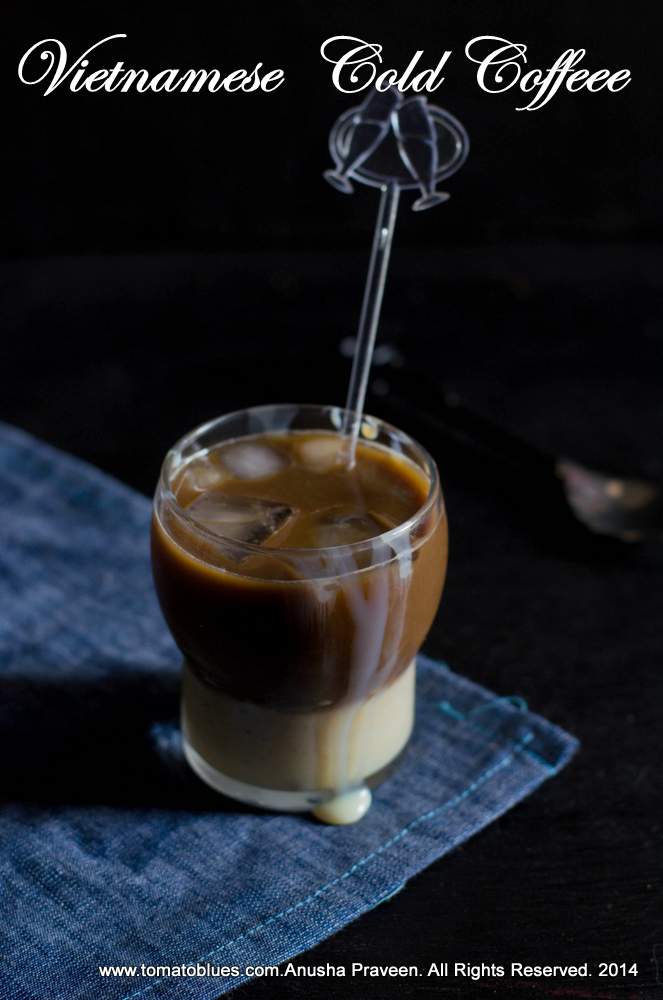 Vietnamese Iced Coffee
Author:
Prep time:
Cook time:
Total time:
Serves:
2 largish glasses
A simple refreshing coffee based beverage perfect for summer
Ingredients
Coffee powder 3 tbsp heaped
Boiling water 3/4 c
Sweetened condensed milk 4 tbsp
Ice cubes 6 to 8 crushed
Instructions
I used a traditional indian coffee filter to make the decoction. A french press will not work.
Place the coffee grounds in the filter.
Lightly press down to pack up the grounds.
Now, pour boiling hot water over the coffee grounds and let it sit to steep.
Once the decoction collects in the below container, remove and let it chill in the fridge.
Once cold, take two glasses.
Divide the crushed ice and place in both the glasses.
Now, pour equal measures of coffee decoction in both glasses.
Add 2 tbsp condensed milk to each glass.
Stir well.
Serve immediately
Notes
A french coffee press will not work in this recipe. [br]I recommend using medium coarse ground coffee powder for this.
 And there is the recipe for some crazily delicious Vietnamese Iced Coffee.