I dont make much pasta at home. Because whenever i do, it becomes a meal for one. Mr.P loathes pasta and i dont make it often because of this. I prefer sharing my meal with everyone around. You must have figured out that much cos of this blog and all, ya know.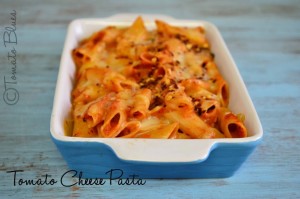 On Thursdays, Mr.P fasts and on those days, if i have a lot of time on my hands, i do make an effort in cooking up a meal that only i enjoy. While most of the Thursdays are spent eating just rice and some curry, when i m really in a mood, i do make a pasta or some egg fried rice to please my tummy. This pasta happened like that. I followed no particular recipe. Just went with whatever i felt like and it tasted like so many good things at once- cheese, tomatoes, basil and finally, pasta!
Recipe For Cheesy Tomato Pasta
( Penne pasta in sauce and cheese)
Prep Time: 10 mins
Cook Time: 40 mins
Serves 3
Level: Easy
Ingredients
Penne pasta 1 c
Homemade Pasta Sauce 1 recipe
Olive oil 2 tsp
Onion 1 large chopped finely
Cheddar cheese 1/4 c grated
Mozarella cheese 1/4 c grated
Salt to taste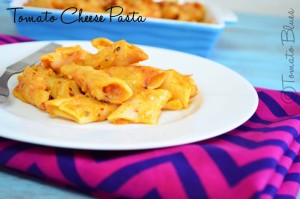 Directions
Cook pasta in plenty of water until soft. I prefer mine cooked completely. But you can cook it al dente too.
Once the pasta is done, drain water and rinse under cold water.
Add a tsp of oil and mix well. Set aside.
Heat a pan with oil.
Saute the chopped onions till golden brown.
Now,add the sauce and cook for about 3 mins.
Add the cooked pasta and salt next and mix gently.
Once done, preheat the oven to 180 C.
Transfer the pasta to a oven proof bowl.
Top with grated cheese.
Bake for 10 mins or until cheese is fully melted.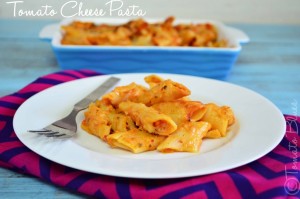 Serve hot.