How To Make Super Foods Energy Balls?
SUPER FOODS ENERGY BALLS- BITE SIZED ENERGY BOOSTERS WITH CHIA, SESAME ETC. VEGAN. GF.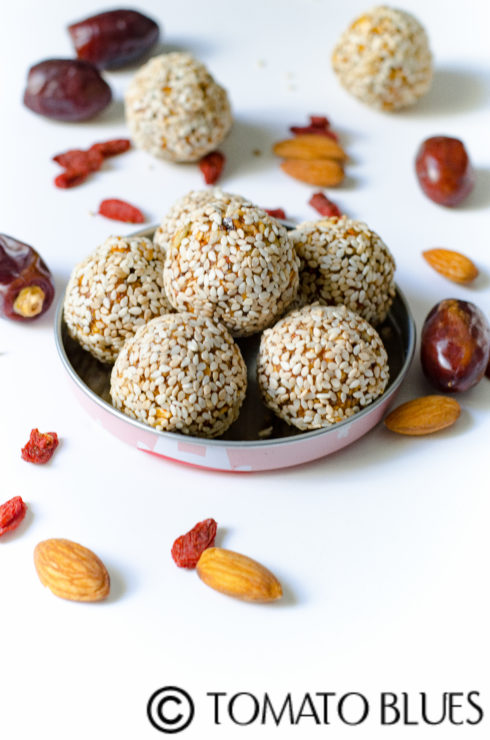 Super Foods Energy Balls. It wont be a exaggeration if i said that these bite sized snacks are the most over rated food group at the moment. Let us not forget the price tag. But they are actually such a breeze to make at home.  The midget at home loves these super food energy balls. I give these as a snack to her before she leaves to school. These also make a great post work out snack.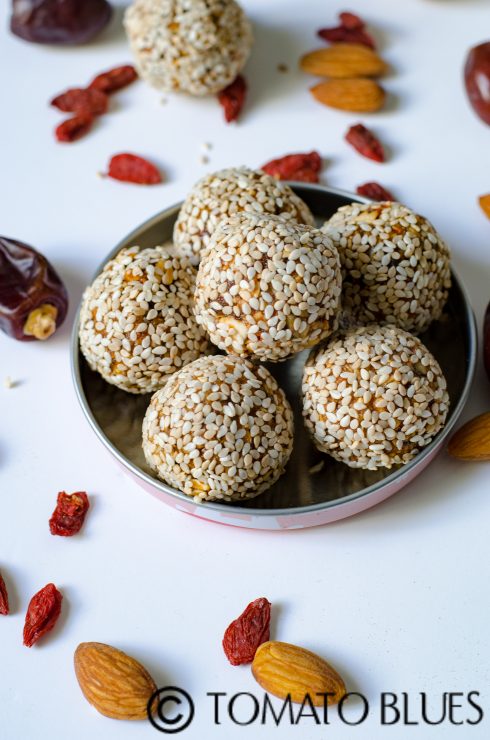 While the ones at store are almost always loaded with sugar , these super food energy balls use no sweeteners at all. They are naturally sweetened with the dates and figs. And they take 15 mins to whip up. It may take lesser if your dates and figs are super soft.  And this recipe can be customised to suit your taste. Add whatever nuts and seeds you choose. But make sure you add the dates because that s what binds these super food energy balls together. In case you are looking for more energy bars, check out this chocolate coconut bars. So, shall we look at the recipe now?
Recipe For Super Foods Energy Balls
Super Foods Energy Balls Recipe
Author:
Prep time:
Total time:
Super Foods Energy Balls- Bite sized energy boosters that are packed with nutrition from super foods like sesame, chia and goji berries
Ingredients
Soft dates 15 pitted
Figs 5 to 6
Pumpkin seeds 2 tbsp
Chia seeds 2 tbsp
Sunflower seeds 1 tbsp
Sesame seeds 1 tbsp plus more for rolling
Goji berries 1/4 cup
Almonds 1/4 cup
Instructions
In a high power high speed blender, place the nuts and seeds and pulse coarsely.
Remove to a bowl.
Now, add the goji berries, dates and figs and pulse again.
You will have a very sticky coarse mixture now,
To this, add the nut and seed mixture and pulse once again until thoroughly combined.
Once done, shape the mixture into small balls.
Spread sesame seeds on a plate and roll each ball over this evenly making sure the sesame coats the balls well.
Your super foods energy balls are ready.