How To Make Strawberry Lassi?
Strawberry Lassi With Pistachios and Greek Yogurt. Summer Recipes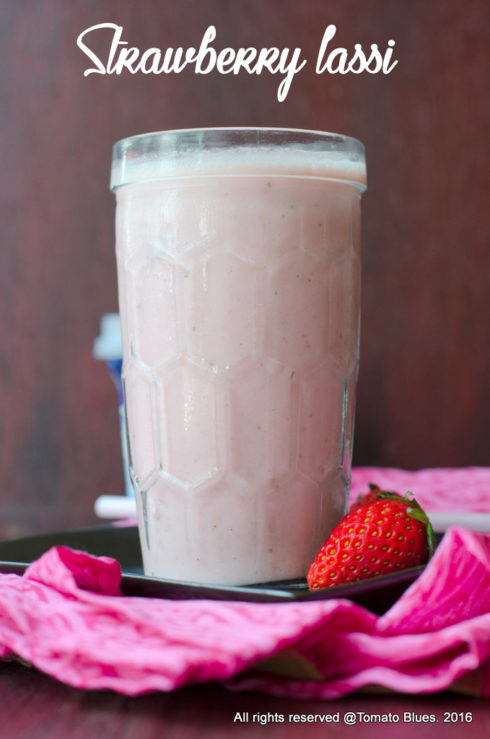 Strawberry Lassi is a delicious way to enjoy strawberries. Strawberry season is drawing to an end in India. Singapore gets its strawberries from Korea and i hope to see them around for a while. I just wanted to make a thick and creamy strawberry lassi one afternoon when i was super hungry but did not have the energy to cook. So i blitzed some strawberries, a handful of pistachios, some greek yogurt and sugar and this lassi materialised. I must admit that this is one of the best ways to beat the heat during Summers.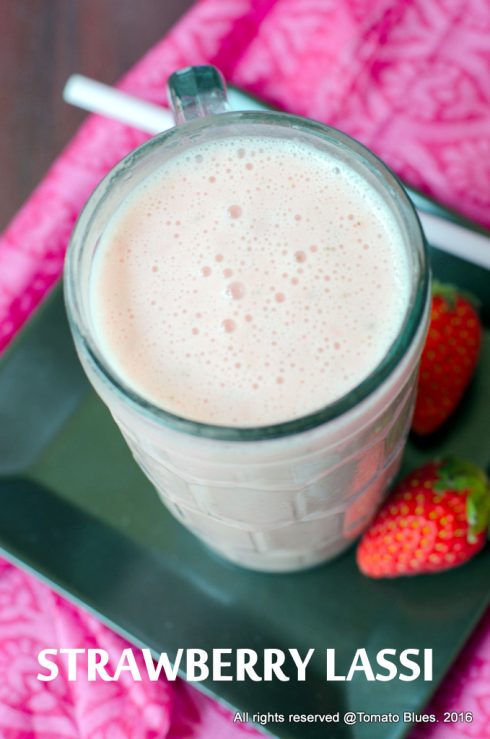 In India, lassis are topped with malai or rich full fat cream and they are served in kullads or mud tumblers. This is the way to devour a lassi. I do not approve of any other method of downing chilled lassi. However these days, lassi bars have sprouted across many cities and lassi is now being served in tall glasses. Though it may not live up to that kullad version, i guess i can make do with those too. Coming to the strawberry lassi, i used Greek yogurt for this. You can also use normal full fat yogurt that you set at home in which case your lassi may not be very thick. Greek yogurt or not, if you have strawberries on hand, make sure you drink some  lassi.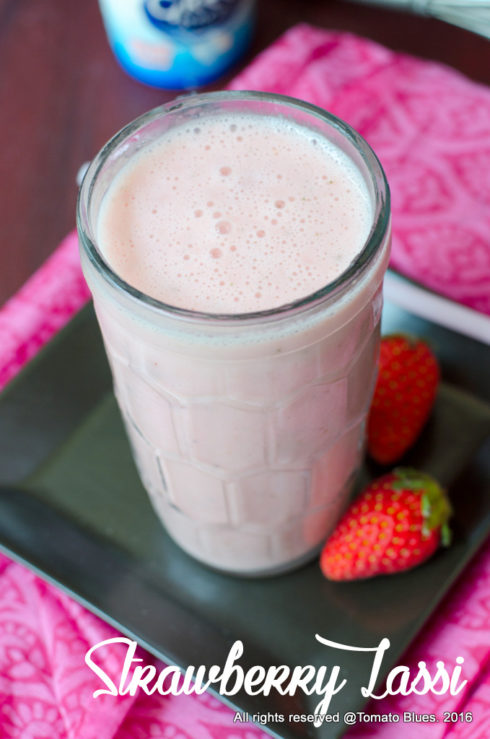 Recipe For Strawberry Lassi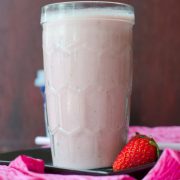 Print Recipe
Strawberry Lassi Recipe
Strawberry Lassi is made with fresh strawberries, yogurt and pistachios. This tastes great on a hot day and can be enjoyed as a dessert too
Ingredients
Strawberries 6 to 7

Unsalted Pistachios 5 to 6

Greek yogurt 1 c

Sugar 2 tbsp

Vanilla extract 1/4 tsp

Ice cubes to serve
Instructions
In a blender blend everything except the ice cubes to a smooth puree.

Top with ice cubes and serve cold.
For Instant Pot & Air Fryer Recipes
Instant Pot timings may vary based on your geographic location. Air fryer settings and timings may vary based on the capacity and the model of the Air fryer.
Disclaimer
Nutrition values are provided here as a courtesy and are only a rough guide. Please consult a health care provider if you have any concerns.