HOW TO MAKE SPICED BUTTERMILK OATS PORRIDGE?
SPICED BUTTERMILK OATS PORRIDGE- A FILLING AND EASY TO MAKE OATS PORRIDGE WHICH CAN BE MADE AHEAD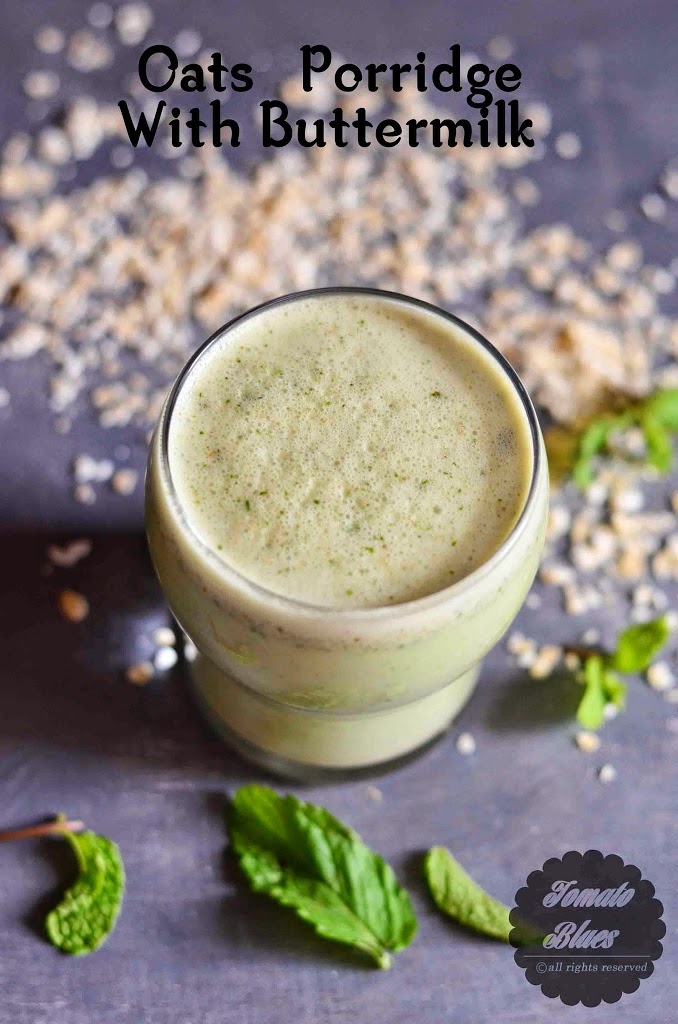 Spiced Buttermilk Oats Porridge is an Indian take on the several western oatmeal recipes out in the internet.
Think of Pazhaya Sadam or Thayir Aval and then think of oatmeal.
This porridge is a game changer because it s not sweet. So if you are some one looking for savory breakfast recipes that can be made in a pinch, then this porridge checks several boxes.
I ll admit quite candidly that we are not oats fans here. We consider it in very poor light even though we know its rich in fiber and all the other yada yada that comes when someone says oats. Mr.P and i love our breakfasts. We like it full, healthy and yummy. While smoothies and fruits fit our breakfast bill to the T, porridge and cereal never works for us. Except when Mr.P declares his diet regimen. We are a typical 
idly dosa and paratha
couple who go to town when it comes to eating breakfast. Ok, enough said. I know, i ve driven home the point. So now, you may be tempted to ask, what made me whip up this porridge? The answers are simple- Summer, Wretched Heat and Laziness. Surprisingly, Mr.P took to this quite well. And i enjoyed it so much that i made it twice the same week.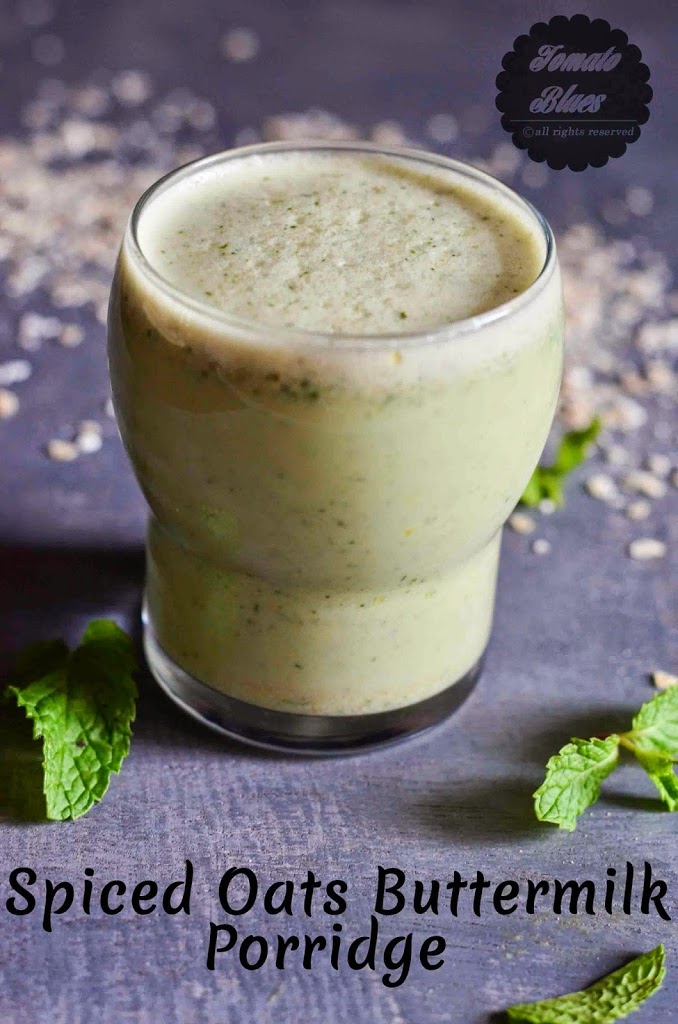 Recipe For Spiced Buttermilk Oats Porridge
( Learn how to make spiced oats porridge with diluted yogurt)
Prep Time: 10 mins
Cook Time: 5 mins
Makes 2 largish glasses
Allergy Info: Soy and Nut free
Course: Breakfast
Cuisine: Indian

Ingredients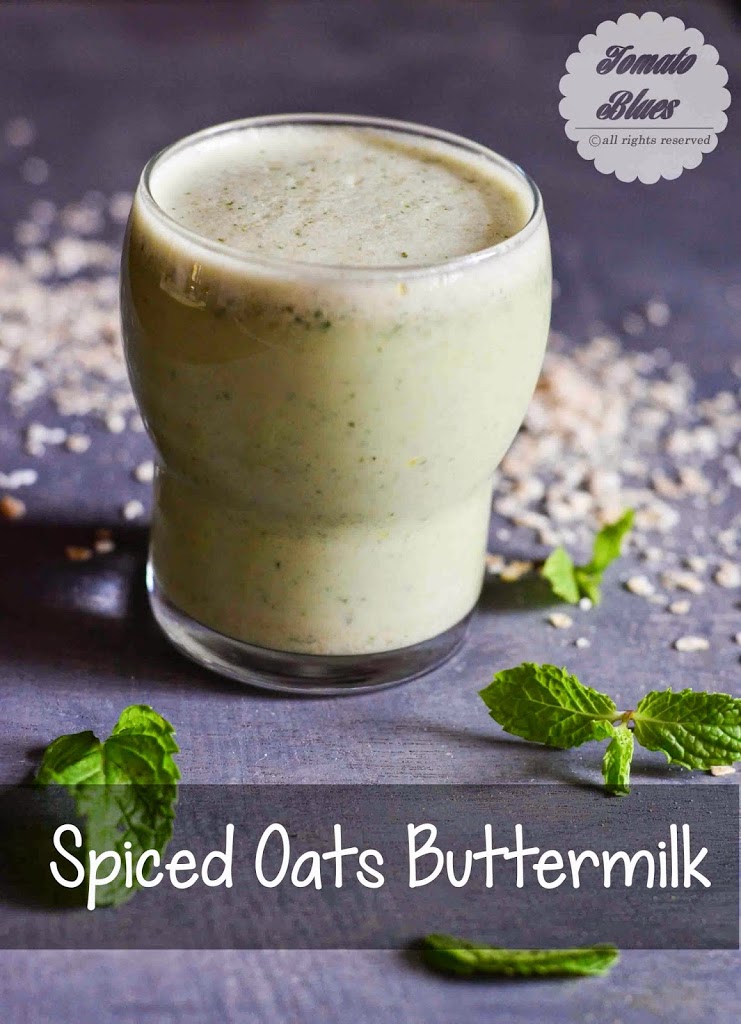 Quick cooking oats 2 tbsp
Water 1/2 c
Thick sour yogurt 1 c
Mint leaves 8 to 9
Coriander leaves 3 tbsp chopped finely
Green chili 1 small minced
Grated ginger 1/4 tsp
Shallots 2 to 3 minced finely  ( optional but recommended)
Ice cubes a few
Water 1 c
Salt to taste
Notes
1. I found that sour curd works best for this. The sourness elevates the porridge to another level.
2. Not cooking the oats leaves a raw taste of the oats in the porridge.
3. Skip the ginger and green chili if making this for children.
4. Shallots lend a nice flavor to the porridge but you must serve this immediately if you add shallots. Or the porridge turns bitter. Alternatively, you may chop the shallots finely and add as a garnish in the end.
Directions
Heat 1/2 c of water and cook the oats until done.
Let cool.
In a blender, place cooked oats, ice cubes and the rest of the ingredients except 1 c of water and yogurt and blend to a puree.
Now, add yogurt and blend again.
Adjust consistency by adding more water if you want a thinner porridge.
Serve immediately.