This simple pulao is rich in proteins and makes a yummy dinner with onion raitha. You can make it in a jiffy and what s more, its such a healthy option.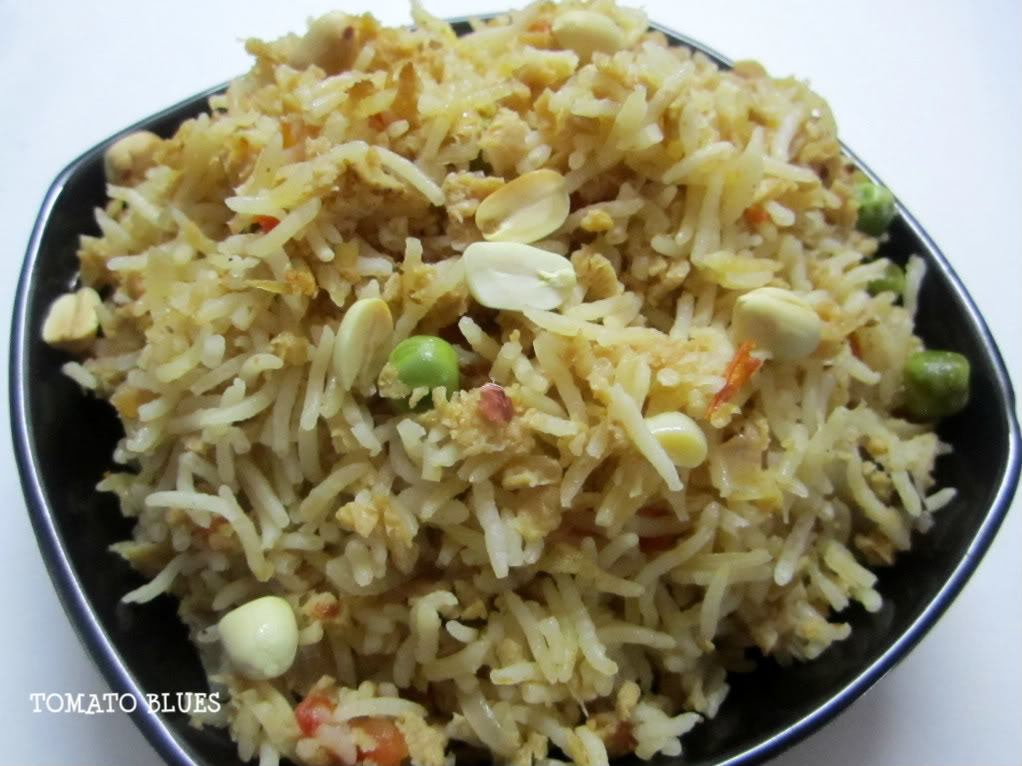 Prep Time: Under 10 mins
Cook Time: Under 30 mins
Source: Adapted from DK's chefinyou
Serves 2
What you need?
Basmati rice 1 cup soaked for 15 mins with 2 and ¼ cups water
Soya granules 1 cup boiled in hot water for 5 mins and squeezed dry
Onion 1 large chopped finely
Tomatoes 2 medium chopped finely
Green peas ¼ cup
Green chilies 3 slit length wise
Garlic 3 cloves minced finely
Ginger grated 1 tsp
Garam masala ½ tsp
Cumin powder ½ tsp
Coriander powder ½ tsp
Red chilli powder 1 tsp
Turmeric powder a small pinch
Bay leaf 1
Salt to taste
Cumin seeds 1 tsp
Oil or ghee 1 and ½ tbsp
For garnish:
Cilantro 1 tablespoon chopped finely
Peanuts roasted
How to make it?
Heat oil in a kadai.Add cumin and bay leaf. Allow the cumin seeds to splutter.
Add the onions and fry till transparent. Add garlic, ginger and green chillies.
Now, add the tomatoes and saute till oil seperates. Takes about 5 mins.
Add all the spice powders and turmeric powder next and combine well.
Saute for a min.
Now, add the soya granules and saute for a minute or 2
Next,. toss in the peas and saute for another 2 mins
Finally add the rice along with the water and add salt to this mixture.
Transfer to a rice cooker and cook or cook in the kadai till done.
Garnish with peanuts and cilantro while serving.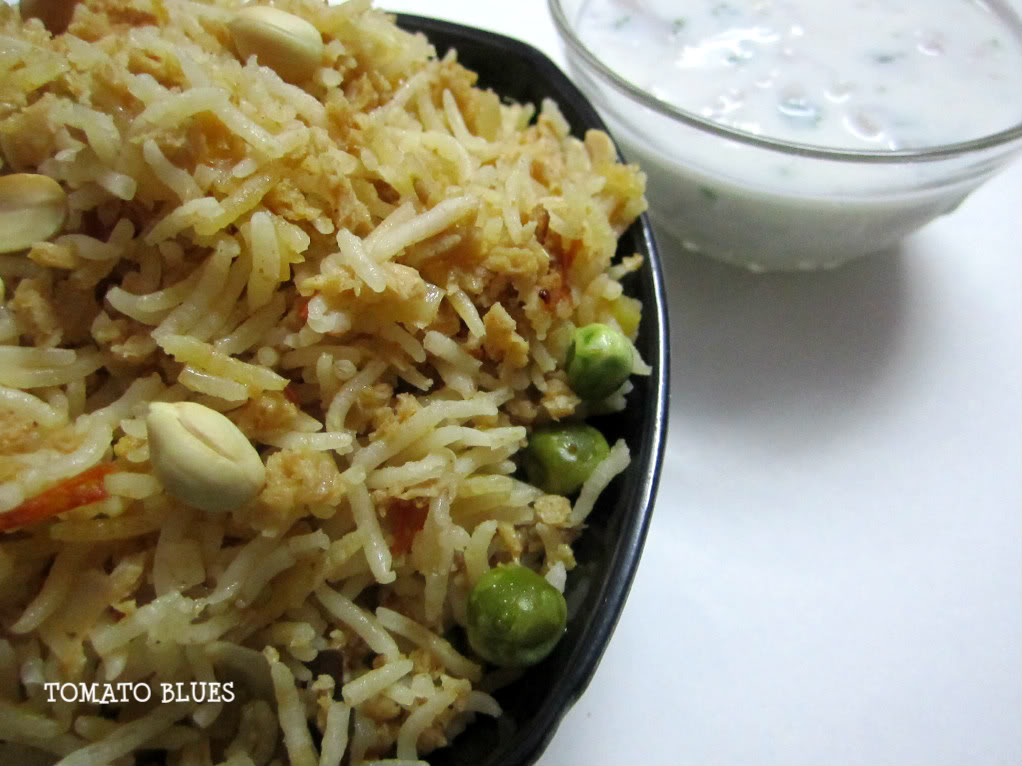 Serve hot with onion raitha or tomato raitha.
Sending this to
Vardhini s Dish It Out Event Soy and Tomatoes
this month and Kavi s
Healthy Cooking Challenge
by Smitha.