HOW TO MAKE RESTAURANT STYLE PEAS PULAO?
RESTAURANT STYLE PEAS PULAO-  A SIMPLE AND HEARTY PULAO WITH TIPS TO MAKE IT JUST LIKE HOW THEY DO IN RESTAURANTS.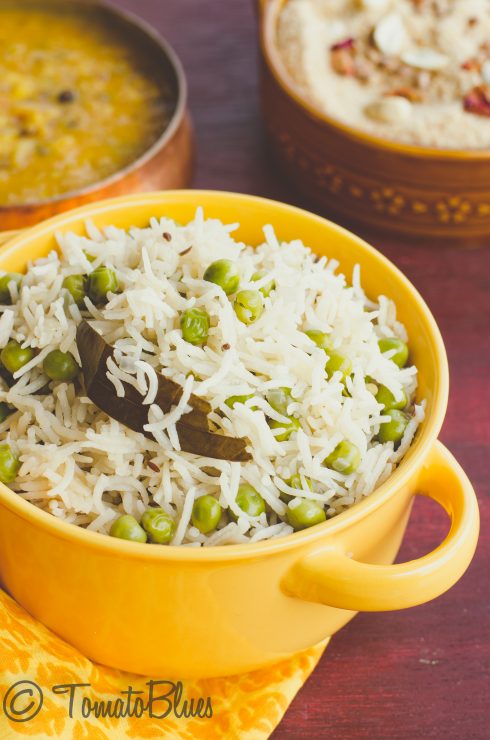 Restaurant style peas pulao recipe is exactly what it claims to be. I love Pulao. Nope. I m not a fan of biriyani. Pulao is my thing and i just need some yogurt to go with it. Luckily, everyone at home are fans too. So i make it very frequently.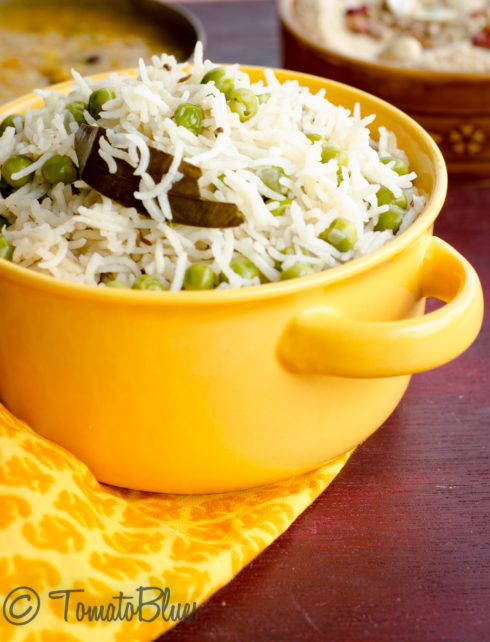 When i began cooking, i realised that there is something missing in my pulao that the restaurant versions have. And there began my research. My then cook Bhavna Ben taught me a trick or two about making some fantastic restaurant style pulao and this peas pulao is her version.
Kewra Pani For Pulao
Before i begin, there are no substitutes for any of the ingredients mentioned here. Kewra pani is screw pine water. It s available in most Indian stores. Use good quality Basmati rice. I can swear by this. You can choose to open cook the pulao in a pan on the stove top too. Always fluff your pulao before serving. And add nuts and raisins, if any, only after its cooked.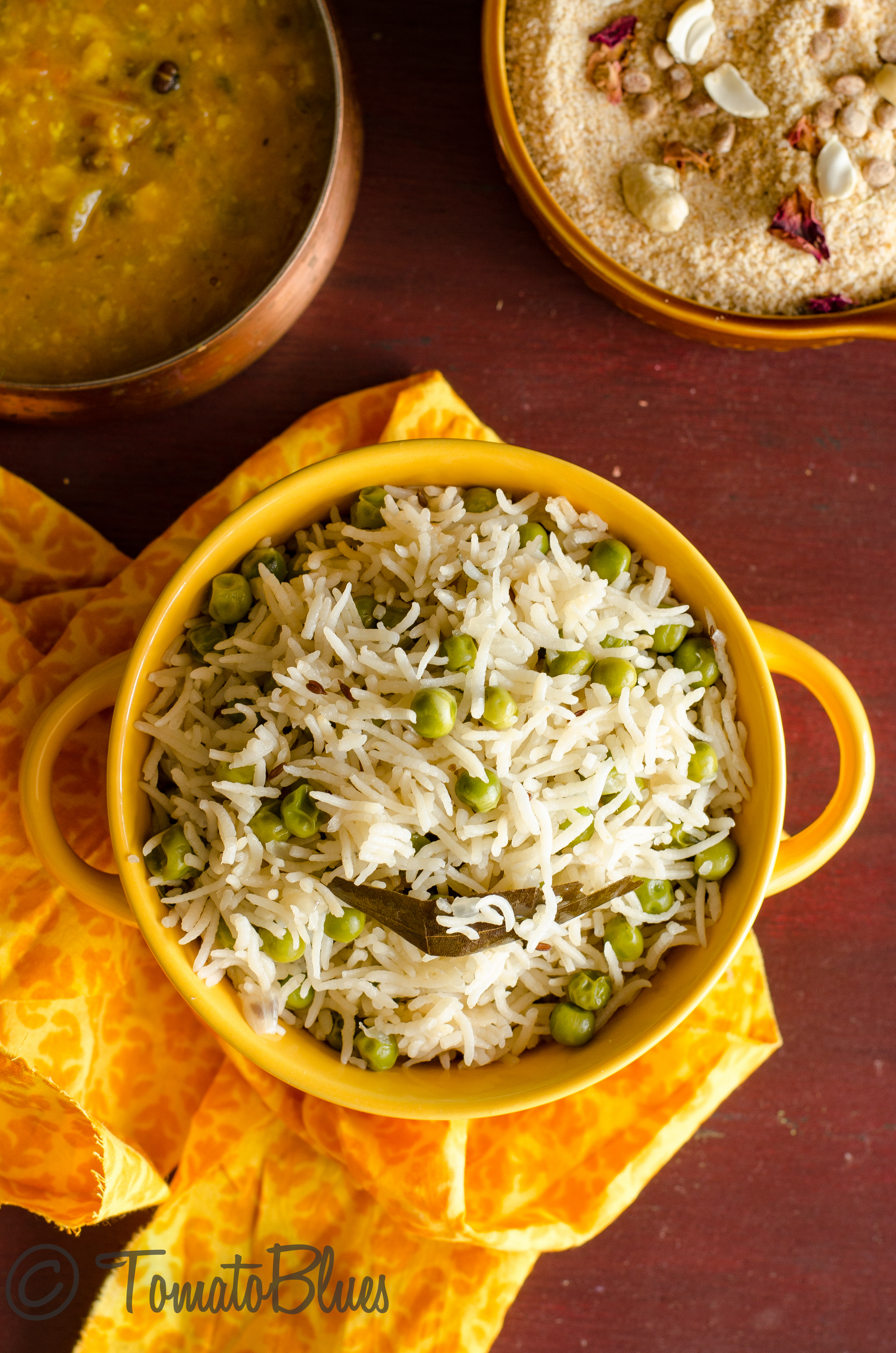 Best Rice For Restaurant Style Pulao
While even short grained rice like Jasmine rice and Ponni may work well in making a basic homestyle Pulao, i highly recommend using long grained subtly flavored Basmati rice for that authentic restaurant taste.
Cooking Basmati Rice
Many people find cooking basmati rice tricky because it tends to turn to a mush very quickly. The trick to cooking Basmati perfectly lies in the timing.
If you want a fluffy pulao with grains separate, then  wash the rice multiple times until the water runs clear.
Then drain the water and soak it in enough water for about 20 mins. After soaking, discard all the water used for soaking. Add fresh water to the rice for cooking.
You should always cook Basmati rice for a short time and allow resting time for separate grains.
This simple but hearty pulao pairs well with navratna korma, shahi paneer, dhaba style dal or Paneer Takatak.
Here s a small video of this Restaurant style Peas Pulao that i shared on my Instagram feed:
https://www.instagram.com/p/BmyFj_vBc_3/
Shall we now check how to make this simple Peas Pulao?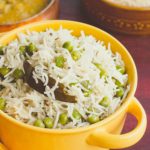 Print Recipe
Restaurant Style Peas Pulao Recipe
Restaurant style Peas Pulao- A simple and hearty pulao and tips on how to make it just the restaurant way. Pairs well with dal or curry.
Ingredients
Peas

i used frozen 3/4 c

Basmati Rice 1 c and 4 tbsp

Onions 2 medium chopped finely

Ginger garlic paste 1 tsp

Mint leaves a few

Screw pine water

kewra pani a splash

Salt to taste.

Ghee 1.5 tbsp

Green chili 2-3 slit

Bay leaf 1 torn

Cloves

2

Cardamom 2

Star anise 1 small

Mace flower 1 small

Cinnamon 1/4 inch stick

Cumin seeds a few
Instructions
Soak basmati rice in 2.5 c water for 20 mins.

Reduce soaking time if cooking in PC.

Once done, drain water. Set aside.

Heat a pan with ghee.

Add all whole spices and once fragrant, add ginger garlic paste.

Saute for 20 secs. Now add green chili and onions.

Fry till onions are pinkish and soft. Add mint leaves next and fry till they just wilt.

Add green peas next and fry for 1 min. Add salt and mix.

Now add soaked and drained rice, 2.5 c water and a splosh of the kewra pani.

Mix well. Transfer to an rice cooker and cook till done.

Fluff with a fork and serve hot.
For Instant Pot & Air Fryer Recipes
Instant Pot timings may vary based on your geographic location. Air fryer settings and timings may vary based on the capacity and the model of the Air fryer.
Disclaimer
Nutrition values are provided here as a courtesy and are only a rough guide. Please consult a health care provider if you have any concerns.