Its winter!! It means its the time for eating fried and baked goodies aplenty. A piping hot cuppa coffee and some dal fritters or bajjis or samosas.Mmmmm…i m drooling already. Personally, i love curling up on the sofa with a blanket and a book alongside a plate of some onion fritters. Its as good as heaven. Cutlets figure in that long list of winter goodies. It s today s trend to eat them as starters as far as i know. Atleast that s how i was brought up. My dad used to bring hot cutlets from hot chips on saturdays or any random school day if he felt like. My mother, the weight watcher freak that she is will religiously decline her share and the glutton me will gobble up the whole lot. I just wanted to try a different version this time. I ve tried sweet potato, yam and potato cutlets. And all of them were simply delicious. This time, i tried plantain cutlets and i baked them keeping in mind my plump face in the recent pictures. Lol!!! Give it a try and you will sure love it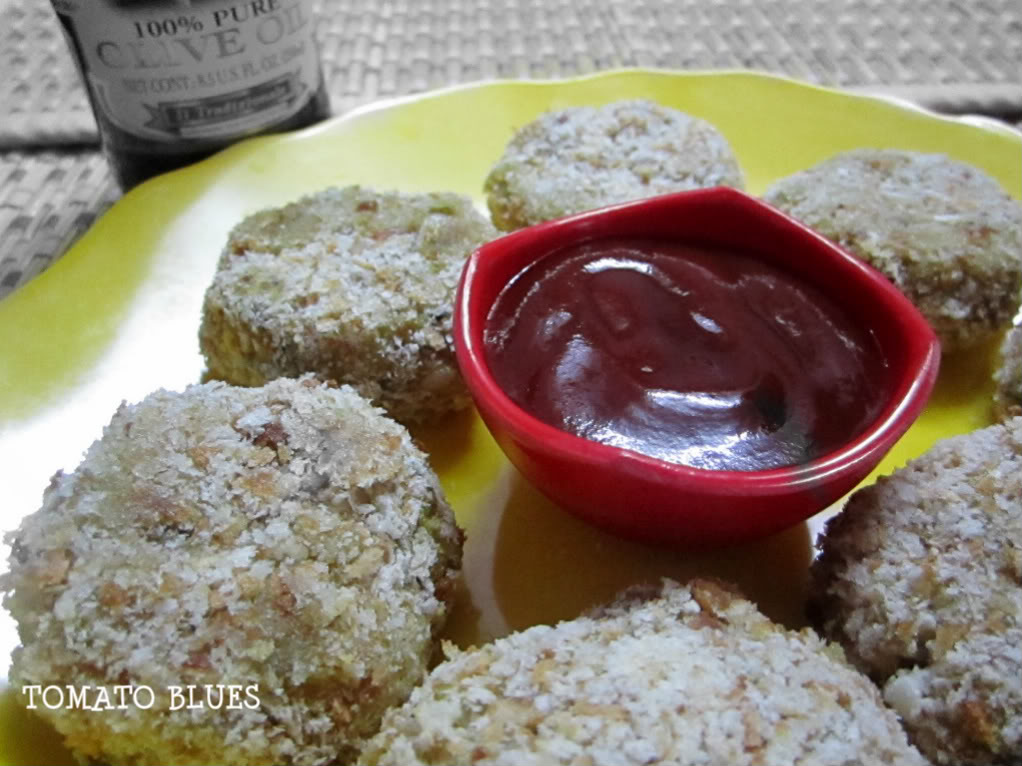 Prep Time: Under 20 mins
Cook Time: Under 20 mins
Source: The guy in Hot Chips, Coimbatore
Yields 8 medium size cutlets


What you need?
Raw plantains medium size 3
Onion 1 medium chopped finely
Cumin seeds 1 tsp
Green chilies 2 chopped finely
Chilli powder a large pinch
Garam masala 1 tsp
Juice of half a lemon or 2 tsp
Ginger garlic paste 1 tsp
Sugar 1/2 tsp
Cilantro chopped finely 2 tbsp
Salt to taste
Corn flour 1 tbsp
For Coating
Maida 2 tsp
Corn Flour 1 tsp
Water 1/3 cup
Bread crumbs 1 cup
Olive oil 2 tbsp
How to make it?
Peel the plantains, chop them into cubes and cook on a high in the microwave with some turmeric powder and salt in enough water for 8 mins. Alternatively, you may also pressure cook for a whistle or cook on stove top till soft. Dont overcook it or it ll become too mushy.
In a large mixing bowl, place all the ingredients along with the cooked plantains and mash well. Its ok to have a lumpy dough like structure.
Preheat the oven to 250 deg for 10 mins.
In the meanwhile, mix the maida and cornflour with water for coating.
Place the bread crumbs on a plate. Divide the lump into equal parts and shape them into cutlets. Dip the cutlet into the maida paste and roll on the bread crumbs.
Repeat the same for all the cutlets . Coat a baking tray or pizza tray with 1 tbsp olive oil and place the cutlets on the tray.
Now, sprinkle the remaining oil around the cutlets and put them in the preheated oven.
Bake for about 12 to 15 mins or until they are light brown.
You can also shallow fry them if you are not watching your waist line. 😉
Serve as a starter or an evening snack with the sauce or dip of your choice. You can even make burgers out of them.
This is my entry to Bake Fest 2 by Vardhini hosted by Sangeetha , Radhika s Winter Carnival, Deceptively Delicious Event Guest Hosted by Pavani for Valli and Julie s First Event Christmas Delicacy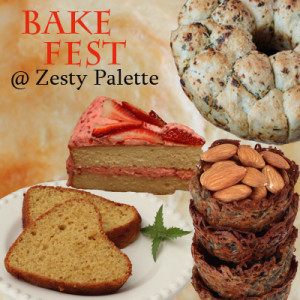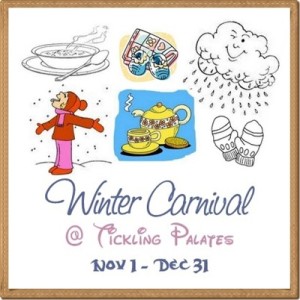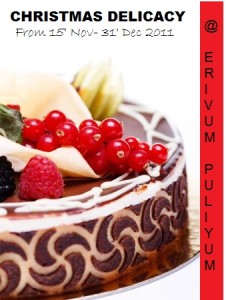 Note: If shallow frying, make sure you refrigerate the mixture for an hour. It soaks up less oil this way.