This is one more in the spirits of Pinktober. I mean, if the cause is that close to my heart, how can i stop with one recipe? This is not even a recipe. You dont need a stove. Of course, you may say that making a mock tail does not involve the active participation of a stove. But then,this one is super easy and super delicious. Plus, it super healthy. So one more for Pinktober. In all the pink shades of nature.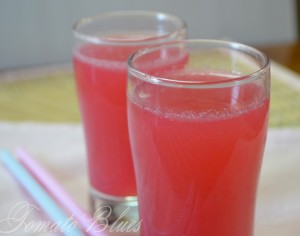 Recipe For Pomegranate Spritzer
(Mock tail with pomegranate and lemon.)
Prep Time: Under 10 mins
Chill Time: 2 hours
Cook Time: Nil
Yields about 600 ml
What You Need?
Pomegranate pearls 3/4 cup
Lemons 2 juicy ones
Sugar 1/4 cup powdered
Black salt 1/4 tsp
Water 3 cups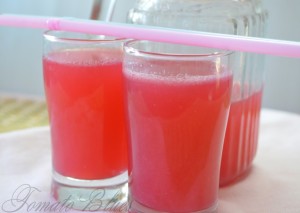 How To Make It?
Powder sugar and set aside.
In a blender, add the pomegranate pearls and about 2 tbsp water and grind to a thick pulp.
Strain the pomegranate pulp and extract the juice.
Now in a mixing bowl, combine the powdered sugar, pomegranate juice and squeeze in the lemon juice.
Mix well.
Add the water and black salt.Mix well.
Chill in the fridge for about 2 hours.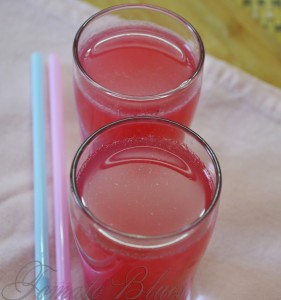 Serve alongside paneer vegetable balls or some vegetable nuggets
P.S. You can substitute sugar with honey for a healthier version. Want to make it into a cock tail? Spike it with vodka and voila! you have a cocktail.