How To Make Paneer Taka Tak?
PANEER TAKA TAK- A POPULAR STREET FOOD FROM INDIA THAT USES PANEER.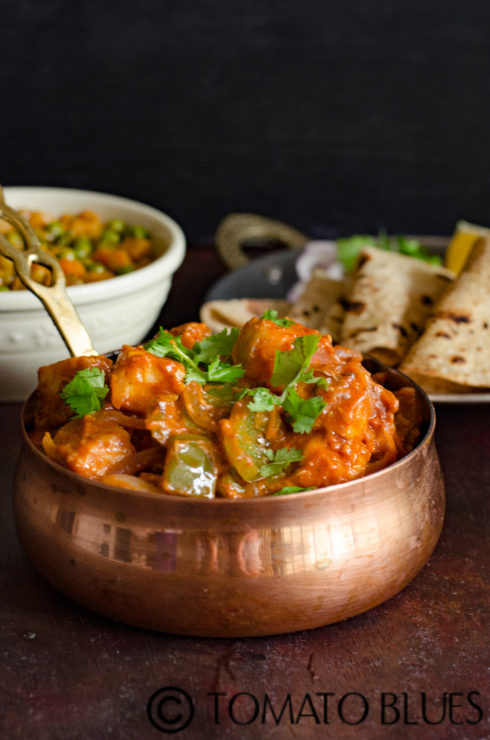 Paneer Taka Tak is a very popular street food in the northern states of India. But it is also believed that it originated in Amritsar. Irrespective of where it originated from, it is a lip smacking curry that pairs well with naan or roti.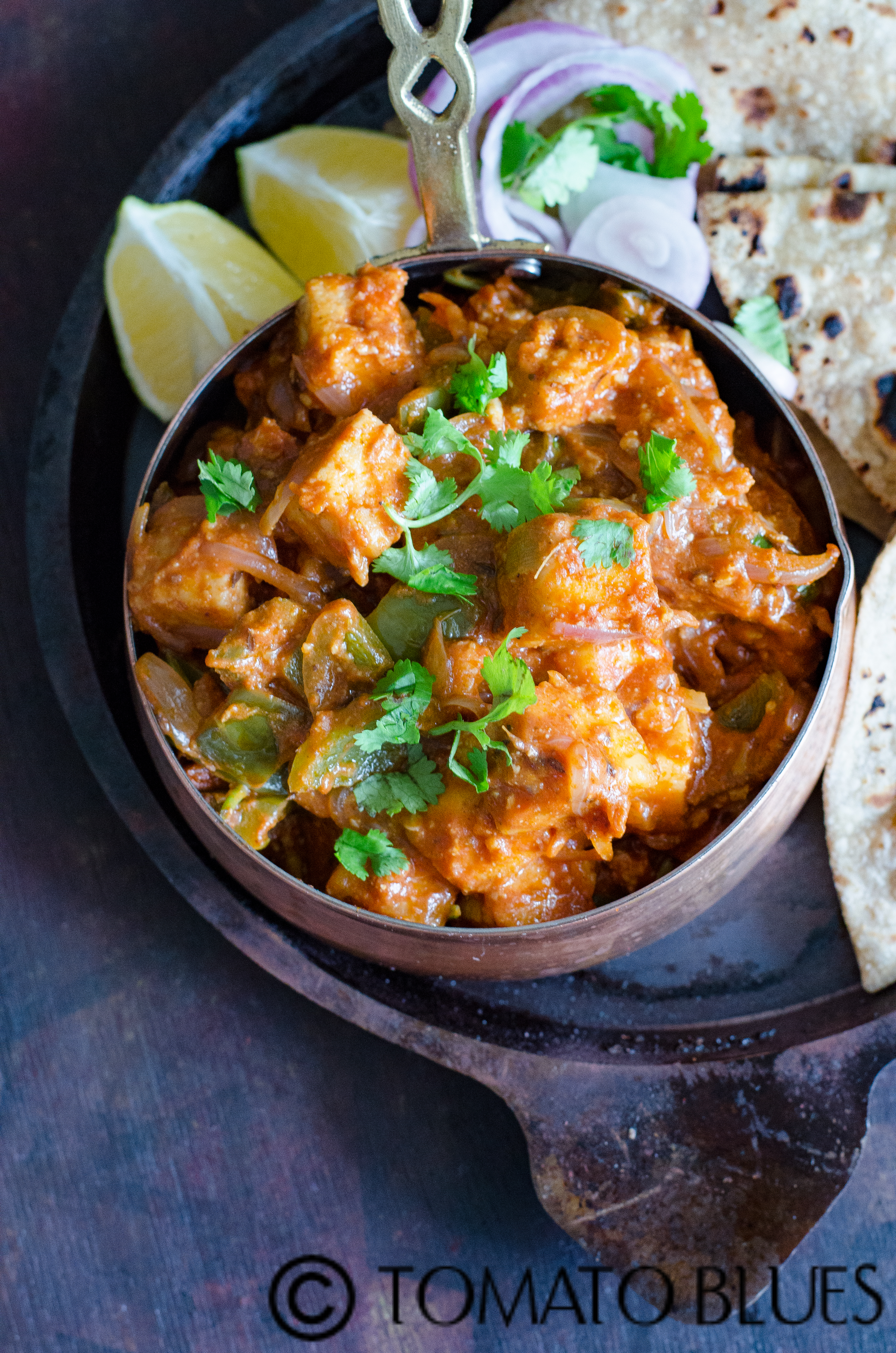 What i personally love about this paneer curry is the flavor of ajwain ( carom seeds/ Bishop's weed). While some versions do not call for adding bell peppers, i add them as i like the crunch in the curry. The secret to making the best street style Paneer Taka Tak lies in the ground spice powder. Paneer Taka Tak can also be called a close cousin of the Kadai Paneer.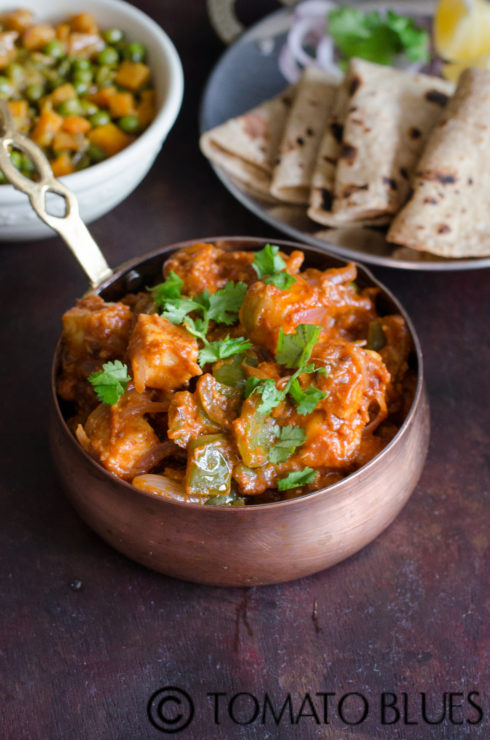 If you are bored of your regular cashew and cream loaded paneer curries, then it is time for Paneer Taka Tak. Oh, and taka tak is actually the sound of the ladle clinking against the pan while the person on the streets make it. I read this random piece of information (ahem..) somewhere ages ago.
Shall we now check how to make Paneer Taka Tak Step By Step?
Chop onions and capsicum into cubes. Sprinkle cornflour over paneer and mix evenly. Set aside. In a spice grinder, place the whole spices and grind to a smooth powder. Mix the spice powders along with the thick yogurt and set aside. I used store bought tomato puree in this recipe. Feel free to use homemade tomato puree. Also, hung curd works really well in this. I did not use hung curd because i had some greek style yogurt. In case you dont have both, strain some yogurt for an hour and use the same.
Heat a pan with oil. Add cumin seeds and once they begin to crackle, add the green chili and ginger garlic paste. Quickly saute for a minute and tip in the onions and capsicum. Saute till onions turn light brown.
Once, done add the paneer pieces and mix well. Saute this for about 2 mins and add the yogurt mixture along with salt. Mix well making sure that the masala coats the paneer evenly.
Next, add the tomato puree and mix well. Add 1/2 c of water and simmer this for about 5 mins. Once the gravy thickens, garnish with coriander leaves and serve hot.
Your Paneer Taka Tak is now ready to be served with Garlic Naan or Roti.
Recipe For Paneer Taka Tak
Paneer Taka Tak Recipe
Author:
Prep time:
Cook time:
Total time:
Paneer Taka Tak- A spicy tangy paneer curry that pairs well with butter naan, garlic naan and rotis. Use leftovers to stuff sandwiches.
Ingredients
Paneer cubes 1 cup
Onion 2 medium chopped into slices
Capsicum 1 largish cubed
Tomato Puree 1/4 c ( Or Puree two tomatoes)
Cumin seeds 1 tsp
Ginger garlic paste 1 tsp
Green chili 1
Hung curd / Greek yogurt 2 tbsp
Red chili powder 1 tsp
Chaat masala 1 tsp
Punjabi garam masala 1/2 tsp
Coriander powder 1/2 tsp
To Grind Together
Carom seeds ( Ajwain) 1 tsp
Cardamom 2
Cloves 2
Cinnamon 1/4″ stick
Oil 2 tbsp
Cornflour ( White cornstarch) 1 tbsp
Salt to taste
Coriander leaves for garnish
Instructions
Place cardamom, carom seeds, cloves and cinnamon in a spice grinder and grind to a smooth powder.
Sprinkle cornflour over paneer, mix evenly and set aside.
Combine all the spice powders, the freshly ground spice powder along with the hung curd and mix well.
Heat oil in a pan.
Add cumin seeds and once they crackle, add the green chili and ginger garlic paste
Saute for a minute,
Now tip in the chopped capsicum and onions and mix well.
Once onions turn a light brown, add paneer cubes and saute for 2 mins
Next add the yogurt mixture and mix well making sure that the masala coats the paneer cubes evenly.
Cook for 1 min.
Now add the tomato puree along with 1/2 cup of water and salt.
Mix well.
Simmer for 5 to 6 mins.
Garnish with coriander leaves and serve hot