Panakam recipe orpanagam as it is known is a thirst quenching drinkthat is made especially on RamNavami, lord Rama s birthday. It is a simple concoction of water, jaggery and some spices and yet so delicious that people who drink it for the first time almost always come back for more. As with every Indian recipe, there arenumerous versions of thePanagam too. Some choose to add a little of pepper and more of ginger and somedont add any pepper at all.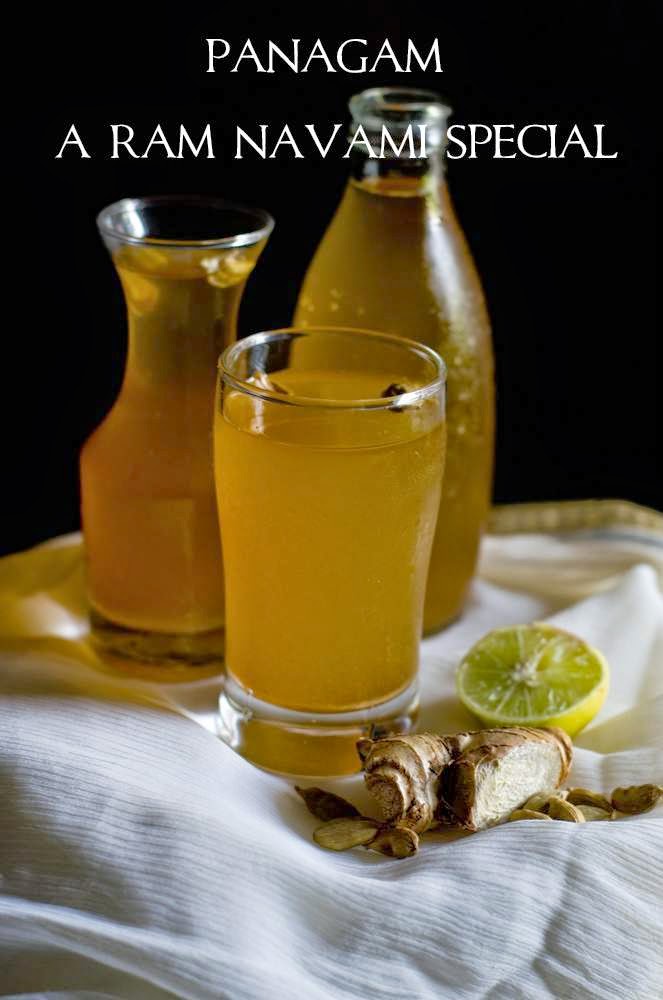 My recipe is a guide to making some delicious Panakam. Because it is a very forgiving recipe, you may choose to add or leave out any of the spices mentioned here. However the jaggery is a must. You can not substitute jaggery with sugar. Nope. That wont work here. Jaggery has a charm. An earthy charm that refined white sugar cannot contribute to a recipe, no matter how hard it tries. If you are wondering what jaggery is, it is nothing but cane sugar that is consumed in many parts of Asia, including India. The darker the jaggery is, the less refined it is likely to be. And the less refined it is, the tastier the jaggery. And so goes the philosophy behind buying jaggery. And hey, making panakam is not limited to Ram Navami. You can make it on just about any day that catches your fancy. It is a wonderful drink to be enjoyed on a sunny day.
Recipe For Panakam
( Learn how to make Panagam, a Ram Navami special drink that has jaggery and spices mixed into water)
Prep Time: 2 hours
Cook Time: Nil
Makes 4 glasses of Panagam
Allergy Info: Vegan, Gluten free, Nut free, Soy free
Recipe Type: Beverage
Cuisine: Indian ( South)

Ingredients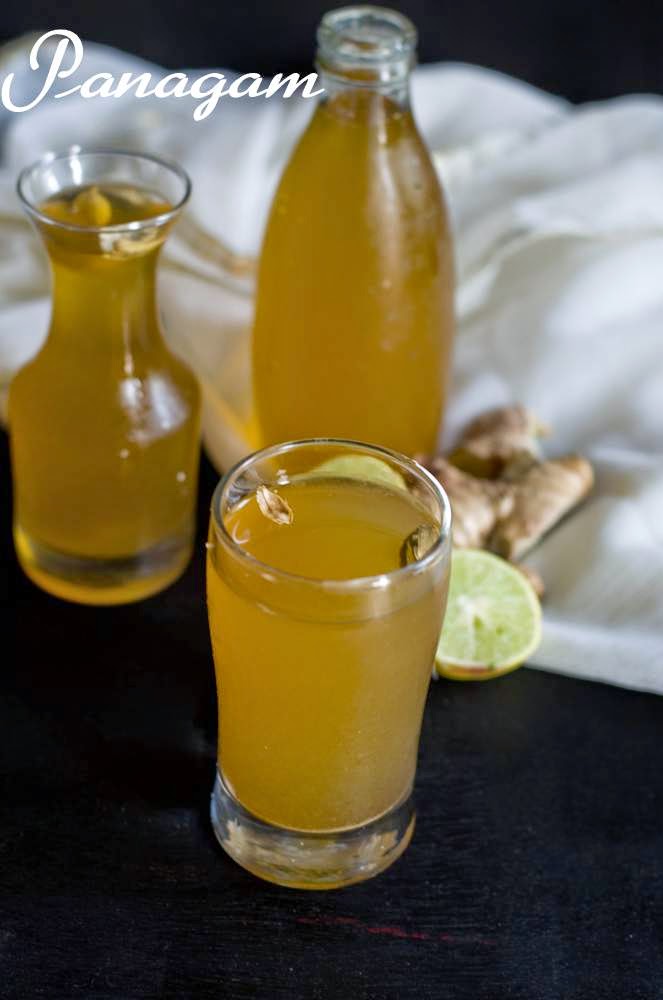 Jaggery powdered 2/3 c ( see notes)
Green cardamom pods 4 to 5
Dry ginger powder 1 tsp
Black pepper corns 3 to 4
Nutmeg powder 1/4 tsp
Lemon juice from 3 medium size lemons
Water 4 c
Tulsi/ Holy Basil a few leaves
Notes
1. It is really difficult to tell the exact amount of jaggery that you may require for making this. But the amount mentioned here is a rough measurement. You may need to give or take a tbsp of jaggery from it. In case you find the panagam too sweet, add a little more of lemon juice. In case you find it less sweet, tip in more jaggery.
Directions
Mix the jaggery in the water and stir. Let it sit until completely dissolved.
Once dissolved fully, strain the mixture to get rid of mud. Most refined jaggery does not have mud but it never hurts to be on the safer side.
With the help of a mortar and pestle, coarsely crush the cardamom pods and black pepper corns.
Now, add this along with the dry ginger powder and nutmeg powder to the jaggery water.
Add the lemon juice to this.
Mix well.
Add the tulsi leaves to this and mix well.
Chill for an hour and a half.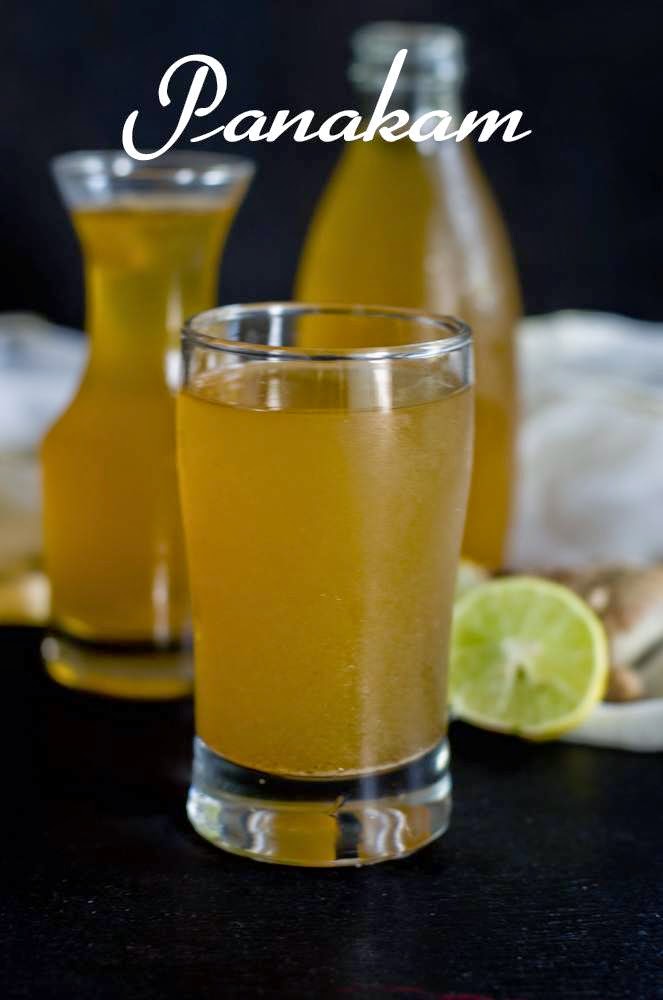 Serve cold.