Have i already sweated about the heat? I guess, i have. So i shall sweat no more. But then i ll tell you about this
lemonade.
Summer is when i really dont like stuffing myself with hot food. I prefer light salads and lots of fluids, preferably fresh juices or a glass of chilled and spiced buttermilk. This summer has been no exception. I ve been making so many fresh juices and trying my hands at so many
mocktails
that i thought this summer will have my blog seeing many such recipes.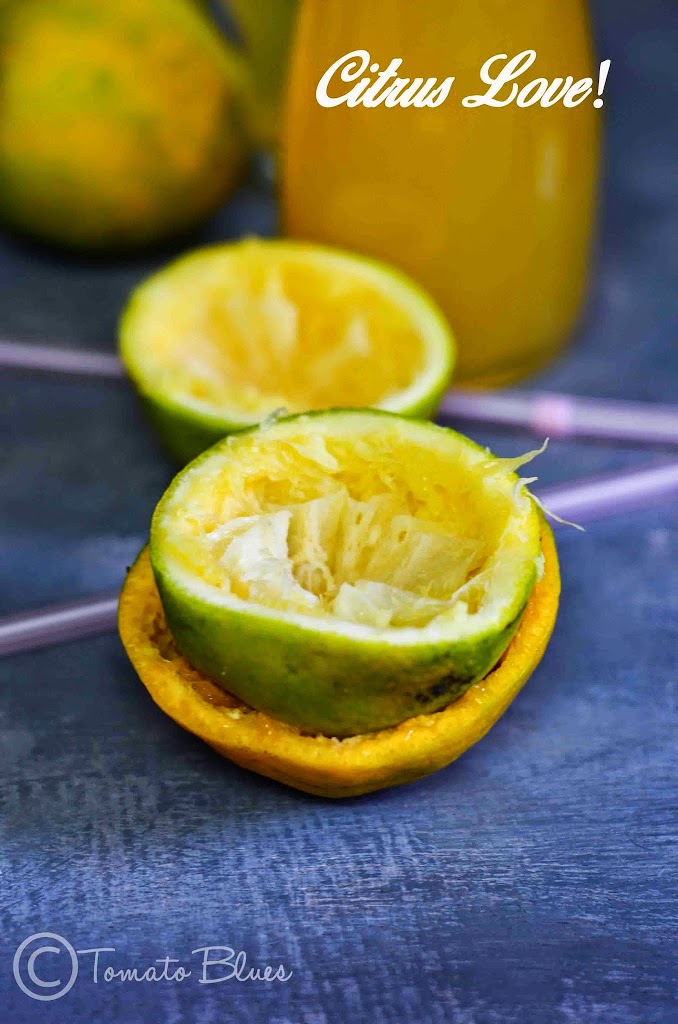 Now coming to the lemonade, this sort of happened on a whim. It doesnt dictate what and how much goes into it. Its pretty much up to you to decide how to churn out your lemonade. But all i can say is this is actually a delicious twist from the usual nimbu paani sorts. I mean, one does get bored with the basic lemonade and that s when you get tempted to experiment. This is one such experiment that became a huge success at home plus its healthy. What more do you want?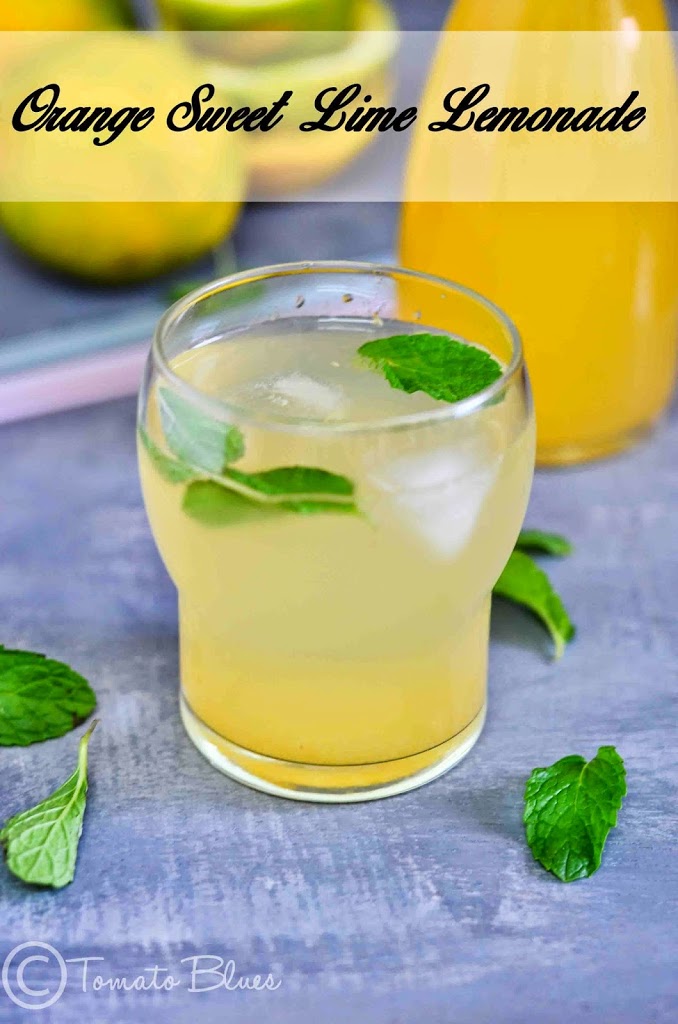 Recipe For Orange Sweet Lime Lemonade
( Learn to make a citrussy lemonade with unusual flavors)
Prep Time: 2 hours ( Including chilling time)
Cook Time: 5 mins
Yields 3 longish glasses
Allergy Info: Vegan, Gluten free, Soy and Nut free
Course: Beverage
Cuisine: International

Ingredients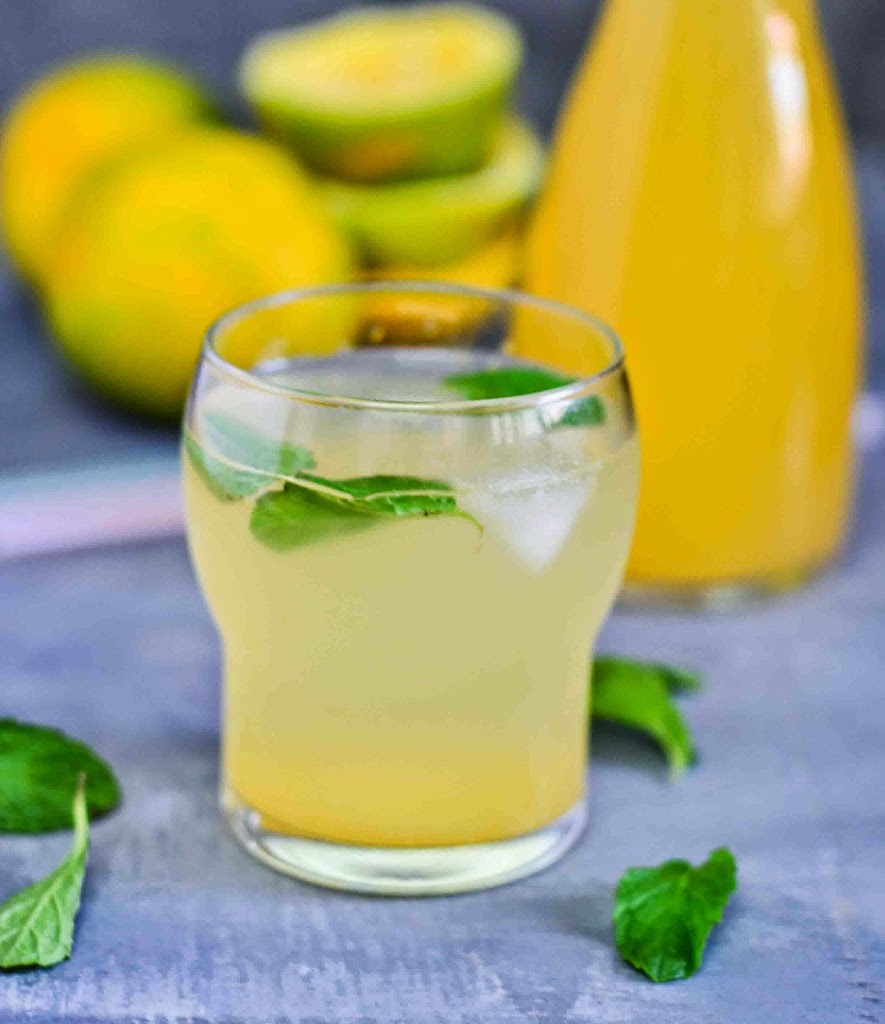 Oranges 2 medium and ripe
Sweet lime ( Musambi)2 medium and juicy variety
Lemon 1 medium
Sweet basil leaves 4 to 5 coarsely torn
Mint leaves 4 torn
Tender coconut water 3 cups ( see notes)
Water 1/2 c
Sugar 1/3 c ( See notes)
Ice cubes to serve
Mint leaves a few for garnish
Notes
1. As i live in a tropical country, i have access to tender coconut. In case you cant find it easily, replace it with sparkling water ( soda) or plain chilled water.
2. I added only 1/3 c sugar as my fruits and tender coconut water were sweet. Adjust sweetness accordingly.
3. Dont squeeze the juice from the fruits before the sugar syrup cools down as they tend to turn bitter.
Directions
In a pan, combine water, sugar, basil and mint leaves.
Heat until the sugar is melted. We are just making a basic sugar syrup so make sure you dont over heat the mixture.
Once done, let it cool completely.
Run through a sieve to get rid of any impurities.
Discard the leaves.
Squeeze juice from oranges and sweet lime.
Combine this with the sugar syrup, squeeze lemon juice into the mixture, mix well and refrigerate for atleast 1 hour.
To serve, add 1/3 c of the citrus mixture, ice cubes and fill the remaining glass with tender coconut water.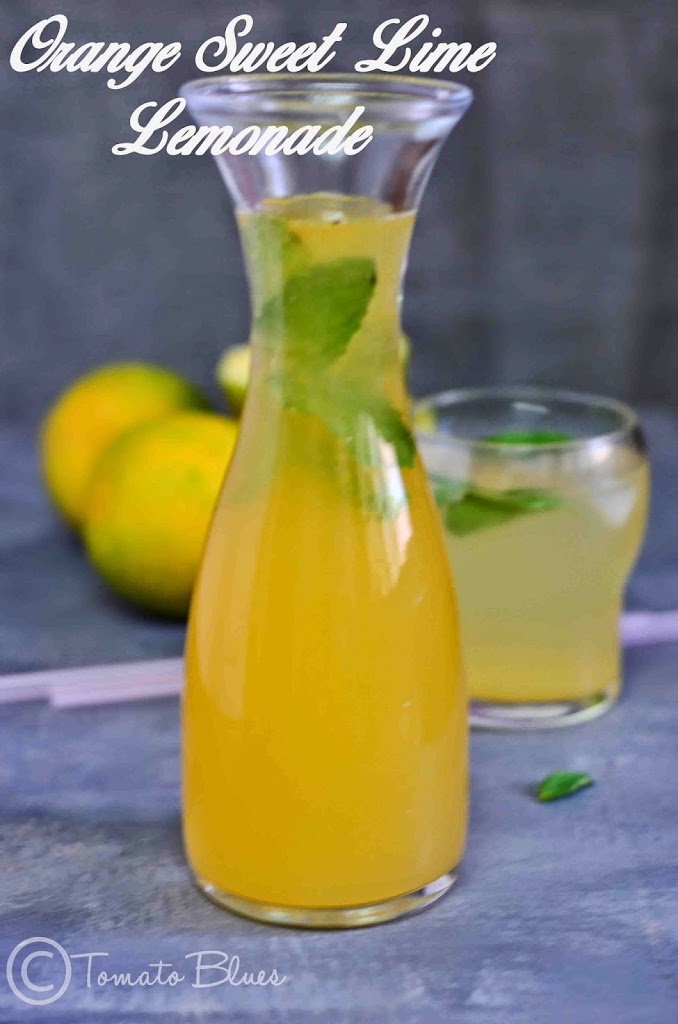 Garnish with mint leave and serve cold.