I was having a conversation with my mom yesterday. She was asking, " kanna, are you not making anything for karthigai?" I said, " No ma. No mood. I m beat" But this morning i got up and was inspired by all the celebrations in the blogosphere with karthigai recipes posts. I decided i ll keep it simple and make neiappams. These look like you have slogged the whole time in the kitchen but trust me its such plain sailing to make them.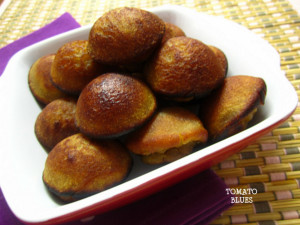 Prep Time: Under 20 mins
Cook Time: Under 20 mins
Yields 18 appams


What you need?
Rice flour 1 cup
Bananas ripe ones 2 small ones or 1 big one
Jaggery powdered 3/4 cup
Cardamom 4 powdered
Coconut cut into small bits 3 tbsp( i did not use them cos i dont like them that way)
Ghee 1/4 cup for deep frying
How to make them?
Place rice flour in a mixing bowl
Add water to the powdered jaggery and give it a nice churn in the blender
Now, strain the jaggery water using a tea strainer into the rice flour directly
Puree the banana in the blender and add to the mixture.
Add powdered cardamom to this.
Now,mix the ingredients well. It should not have any lumps and must be of the consistency of idly batter.If you are having difficulty, then blend the mixture in the blender for 2 mins. You will have a smooth batter. Transfer to the mixing bowl and add the coconut bits if using. Combine well.
Now frying this can be done in two ways. One is deep frying ladles of the batter and using an aebleskiver pan to fry them like paniyarams. I took the second route.
Heat a paniyaram pan.
Pour a tsp of ghee into each of the grooves.
Now, pour a ladle of batter into each of the grooves and cook on medium flame till the top part becomes a lil firm and changes colour to a darker brown. Takes about 3 mins.
Flip over using a spoon once done and cook the other side. Takes 2 to 3 mins for that.
Once done, take them out and place them on a kitchen towel. Store in an airtight container. Keeps well for 2 to 3 days. You wont have them for those many days anyways.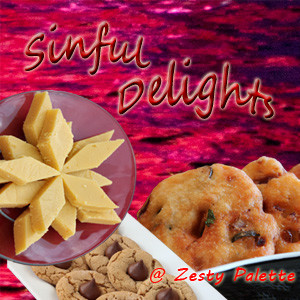 Note: You can make the same appams with wheat flour or maida flour too.