Not long ago, i discovered to my delight, that there are some species across the globe just like us South Indians, who love their yogurt. While Americans and Europeans eat flavored yogurt or fruit and yogurt, the middle eastern folks indulge themselves in plain old fashioned
yogurt
. As my steps into the gastronomical world became stronger and surer, i also chanced upon something called greek yogurt.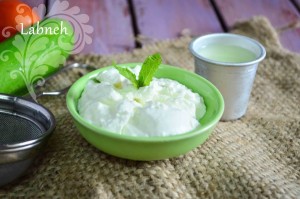 Now, the moment i read greek yogurt, what came to my mind was, Yogurt is yogurt. How can they nationalize something like that? On googling further, as i always do, when in doubt, i read so many amazing things about yogurt and greek yogurt.
For starters, greek yogurt is nothing but strained yogurt. Its a form of yogurt that is strained for a period of time over layers of cheesecloth. But the process of making the yogurt before straining it involves boiling off water content from the milk and sometimes adding powdered milk to the milk. Greek yogurt hangs somewhere between cheese and yogurt and is used widely by Greeks in Tzatziki dips, recipe for which will come in due time.
Now, this labneh that i m talking about is nothing but yogurt cheese that s made in a similar way to Greek Yogurt. Only, labneh comes from Lebanon. Plus, its a cheese that s easy as pie to make and embarrassingly inexpensive. So the next time, you come across labneh or greek yogurt, dont be either intrigued or alarmed. Its just good old yogurt, strained, remember??
Now, lets get to work in making labneh, shall we? In order to make labneh, you will need thick yogurt, sea salt and a strainer with the finest mesh possible.
Recipe For Labneh
( How to make labneh at home? I ve used Amul set curd here. Its thick and makes fantastic labneh. Dont bother to go to the trouble of making yogurt with milk powder for labneh. It s really not worth it. Just buy some Amul yogurt. And Amul people are not paying me to tell this!!)
Prep Time: 24 hours
Cook Time: Nil
Yields 350g
Level: Ridiculously Easy
Allergy Info: Nut free, gluten free

Ingredients
Amul set curd 400g
Salt 1 tsp
A strainer with a fine mesh
Directions
If you were alarmed after reading the prep time, dont be. Cos it really takes that long to make some good labneh.
Choose a strainer that has a fine mesh and that s big enough to hold all that 400 g of yogurt goodness.
Any strainer that you will find on the platforms is good enough. Only, keep in mind the size. You dont have a strainer? Use 3 layers of cheesecloth or muslin cloth.
Now, place the strainer over a medium sized bowl.
Scoop out the yogurt and place in the strainer.
Now at this point, if you decide you want a flavored labneh, add your seasonings to the yogurt and mix lightly. You can use mint, cumin, oregano, za'taar, sumac or anything that strikes your fancy. I wanted plain labneh. So i left it as such.
Loosely cover with a lid.
Stick it in the fridge for 24 hours.
And then, you will have some creamy fresh labneh that s ready to go on a piece of garlic naan or on toasts or any flatbreads. Recipe using labneh coming soon.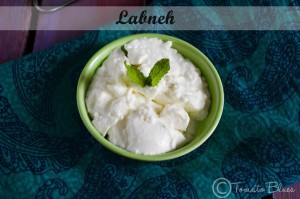 Labneh keeps well in the fridge for 2 to 3 days if stored in an airtight container.