I am not a coffee lover. I know i have raised my share of eyebrows whenever i ve made this statement but i dont shy away from repeating it to whoever will listen. I m not a regular tea fan as well. While many people find pleasure in sipping a hot cup of tea or coffee, i m quite content with my milkshakes and smoothies. However, iced tea is an exception. Given a choice to pick a cup of freshly brewed coffee or a tall glass of fizz or some iced tea, i would happily choose the third.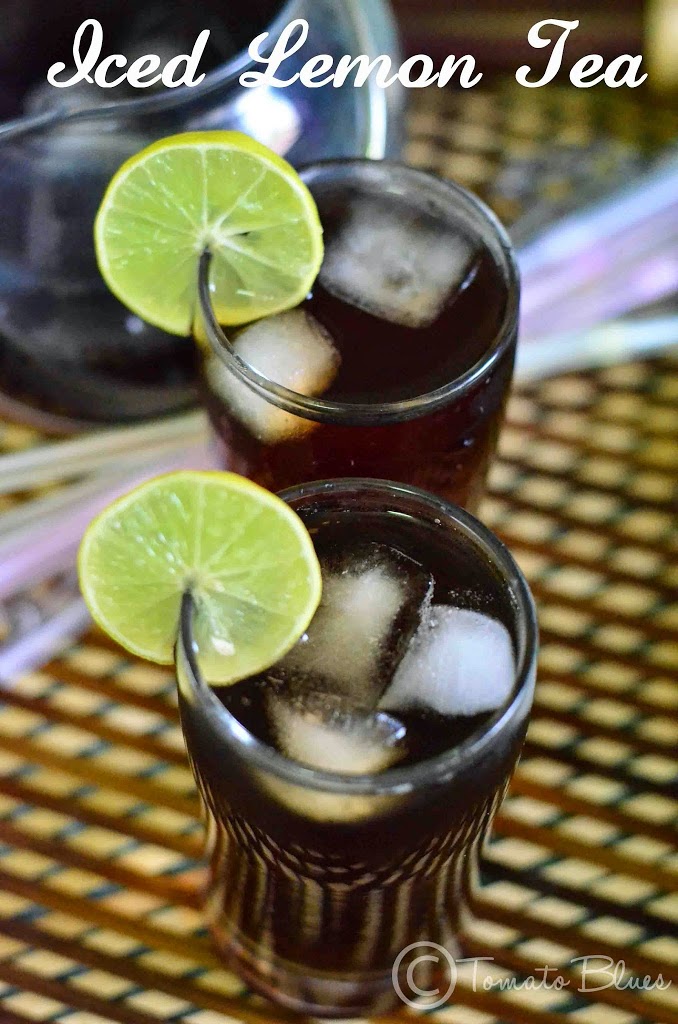 But not all iced teas actually have my attention. I dont like those served in cinema halls overloaded with sugar and diluted with a ton ice cubes. I like my iced tea cold from the fridge with a generous squeeze of lemon and a hint of basil or mint. For this reason and this alone, i brew myself some nice tea, refrigerate it and enjoy guzzling it down during summers. I never thought of sharing this recipe on the blog until today when it struck me that there are more souls around the globe who like their iced teas too.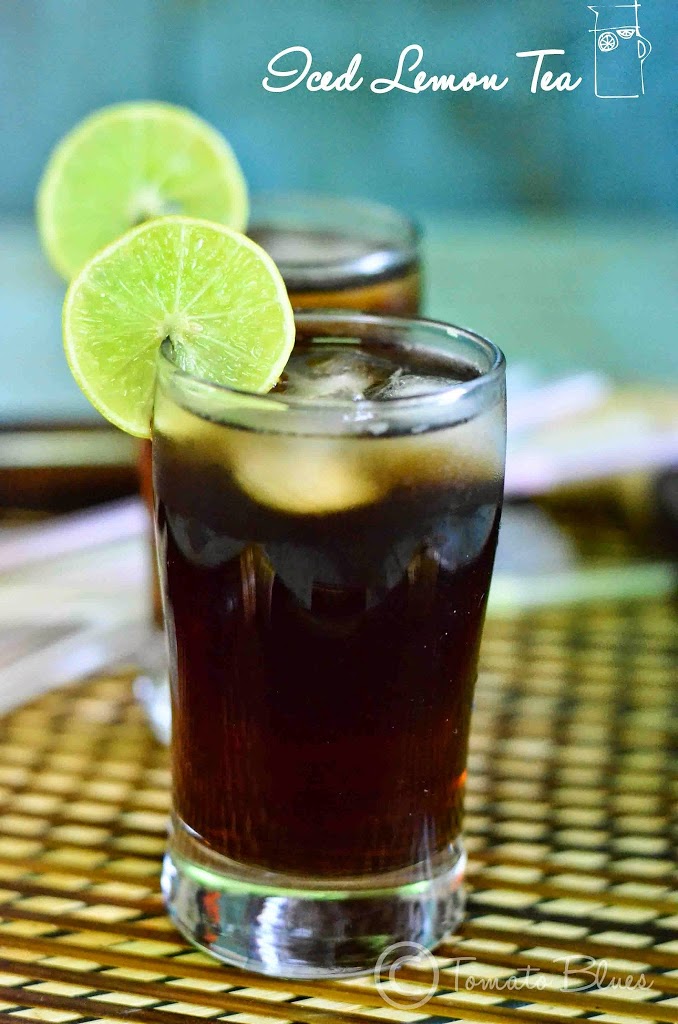 While there are many instant iced tea mixes available in the market, a freshly brewed tea made at home and then chilled is a delight in itself. Plus, you have the liberty to brew the tea with your choice of tea dust or leaves. And you can always flavor it with some natural fruit than preservatives. And it doesnt take more than 10 mins to brew this. So, there you go! Never buy iced tea again unless you are in a crowded cinema hall, you are dying of thirst and there s no water left.
Recipe For Iced Lemon Tea
( Learn to brew some old fashioned iced tea)
Prep Time: 5 mins
Cook Time: 10 mins
Chilling Time: 2 hours
Serves 3
Allergy Info: Vegan,Gluten Free, Soy and Nut Free
Course: Beverage, Welcome Drink, Mocktail
Cuisine: International

Ingredients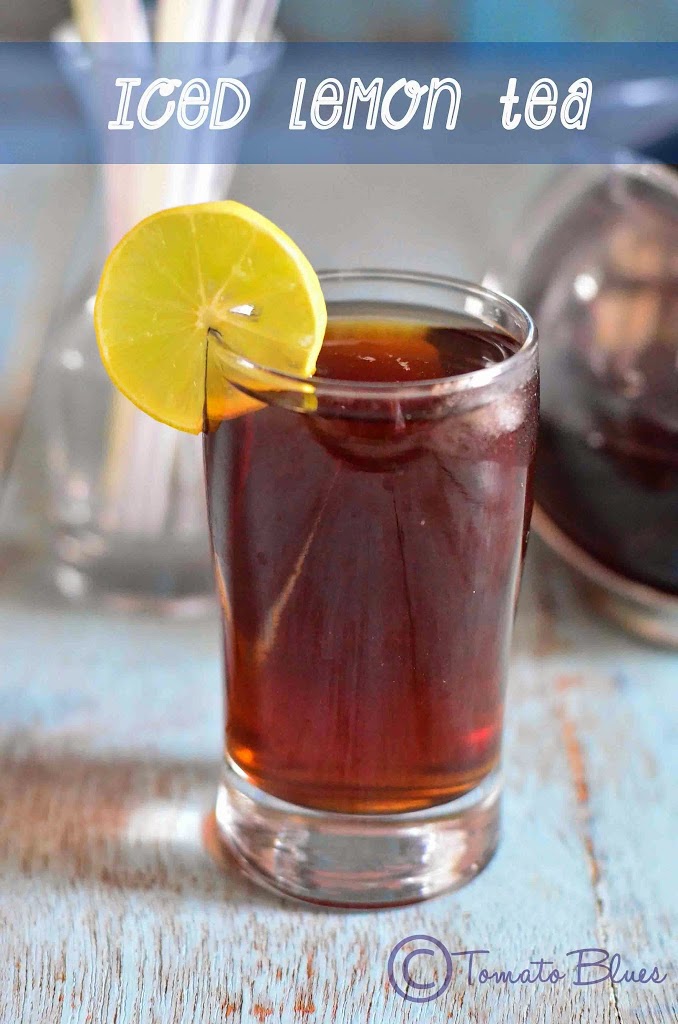 Any tea leaves or tea dust of your choice* ( Refer notes) 2 tbsp
Water 3 cups
Sugar 3 to 4 tbsp*
Lemon 1 medium size
Mint leaves a handful
Sweet basil leaves a handful
To Serve
Ice cubes a handful
Lemon slices a few
Notes
1. I used Darjeeling tea dust here for this recipe. I personally feel tea dust infused with herbs dont work well for iced teas. Alternatively, you may use green tea or white tea dust or leaves to brew this. Even chamomile works well.
2. Adjust sweetness according to your taste. You can sub the sugar with honey but the recipe will no longer be vegan
3.Addition of mint and basil is optional.
4. Squeeze lemon just before serving. If you add lemon and then refrigerate, the mixture may turn bitter.
Directions
In a pan, combine mint, basil, tea dust and 3 cups of water, heat and bring to a rolling boil.
Add sugar and mix well.
Switch off flame, cover and let sit for 5 mins
Now, filter the mixture.
Let it cool a bit.
Refrigerate for 2 hours at least.
Take out the tea just before serving.
While serving squeeze the juice from a lemon and mix well. You may need more or less lemon juice depending upon the sourness. Adjust accordingly.
Add ice cubes to tall glasses.
Pour tea and garnish with slices of lemon.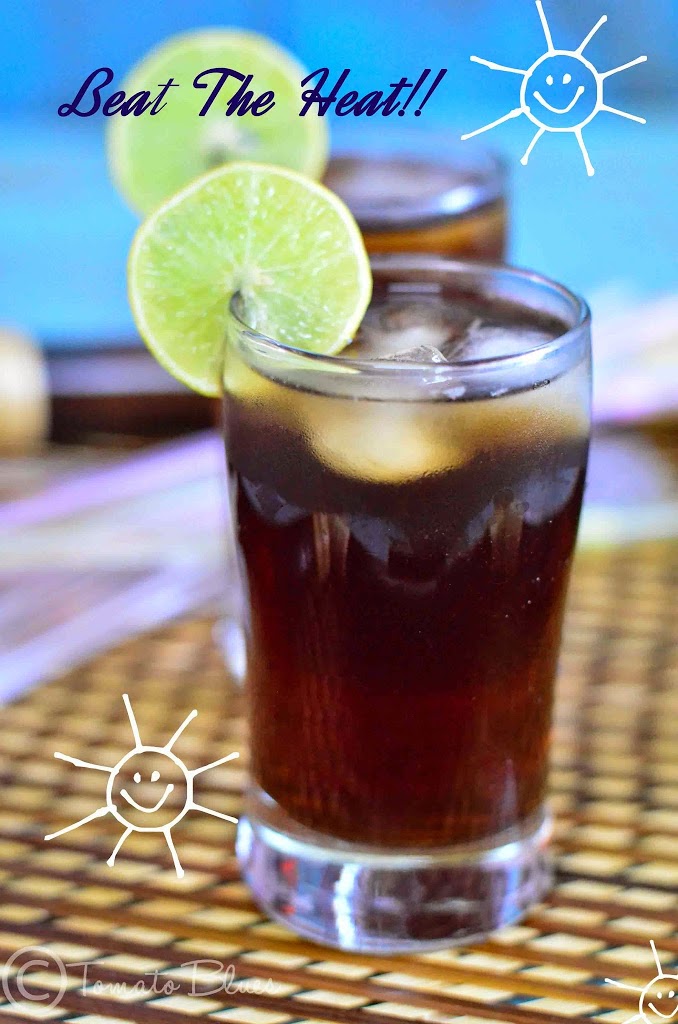 Serve as it is.