How To Make Pizza Sauce From The Scratch?
PIZZA SAUCE FROM THE SCRATCH- HOMEMADE PIZZA SAUCE USING FRESH TOMATOES.VEGAN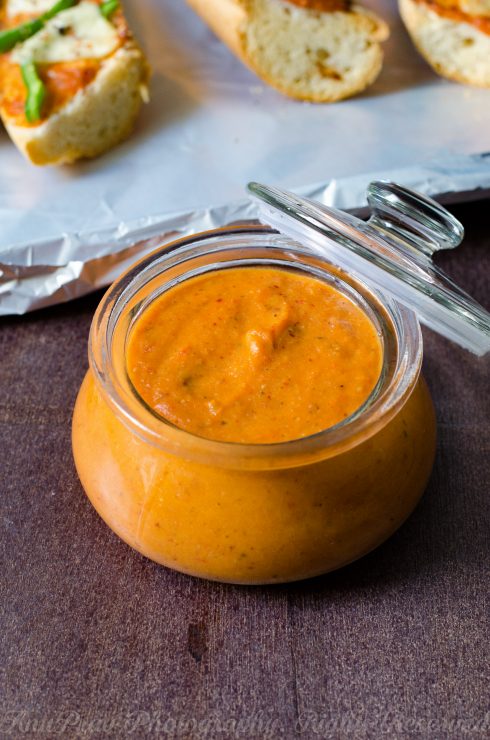 Homemade pizza sauce is the thing if you want to make a fabulous pizza. That said and done, not many of us go to much trouble to make our own pizza sauce from the scratch. If you really want to have a yummy scrumplicious pizza, then make your sauce fresh. I have this obsession about making things restaurant style at home my style. And i love pizzas and pastas. I not only love eating them but also making them.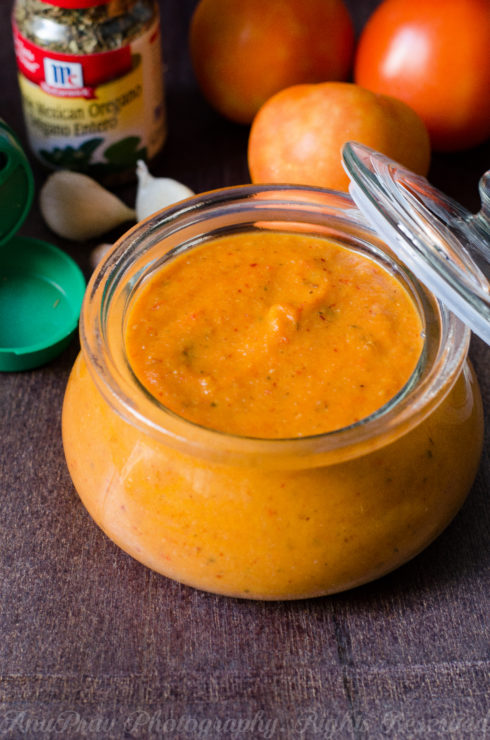 This homemade pizza sauce has no preservatives. It uses fresh tomatoes unlike canned tomatoes that are used in so many store bought versions. And i have used a good amount of herbs for that flavor kick. This homemade pizza sauce can be frozen and stored for upto a month. Dont want to trouble yourself making a pizza? Make a sandwich or some braided pizza loaves. Let your imagination go wild when it comes to using this super easy super quick homemade pizza sauce.
Recipe For Homemade Pizza Sauce
Prep Time: Under 10 mins
Cook Time: Under 20 mins
Can Be Spread On 3 7″ pizzas


What you need?
Large ripe tomatoes 4
Garlic 3 cloves
Dry red chillies 3
Freshly ground pepper 1/2 tsp
Sugar 1/2 tsp
Salt 1 tsp
Oregano 1 tbsp if fresh 1/2 tbsp if dried
Mixed herbs 1 tsp (optional)
Olive oil 1 tbsp
How to make it?
First, grind together the tomatoes, garlic, red chillies to a coarse paste in a blender.
Heat the olive oil in a pan. Add oregano and saute for half  a min.
Next, add the tomato mixture and saute for 3 mins
Now, add the pepper, salt and sugar and combine well.
Simmer till the mixture comes to a semi solid consistency. More like chutneys made in indian style. Takes about 15 mins.
Now, add the mixed herbs and combine.
Simmer again for 2 mins.
Remove from heat and let it cool down.
Store in a dry air tight container in the fridge.
Stays good for 2 days.
Saw that lovely red of the sauce?? Arent you drooling? Now, go on and take a lick of that sauce.