Fresh green peas soup is a refreshing change from the regular 
tomato soup
 and its kindredIndo chinese spirits. Made with fresh green peas andan assortment of herbs, you can serve this either hot or cold. Homemade soup has its own health appeal and comfort. Your mind feels so relaxed sipping some of that soup, knowing that no preservatives and the likes have gone into the making of that big bowl.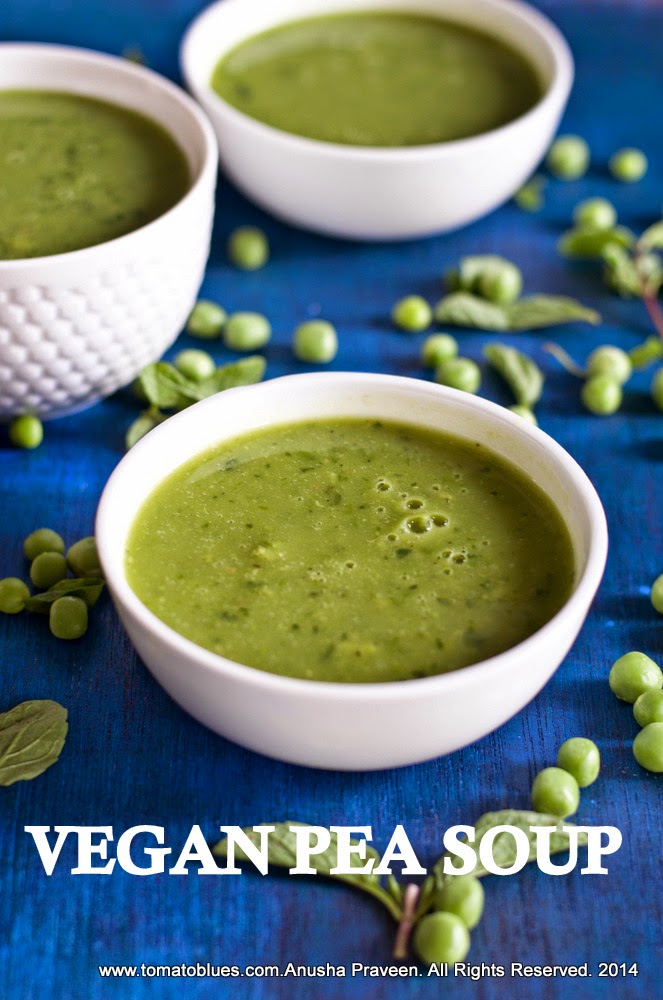 Its the green pea season here in India and i m trying to make the best out of. I ll soon be posting on how to freeze green peas for the rest of the year. But in the meanwhile, i thought, why not share some of the recipes that i always make when the season is in. When i first heard of fresh green pea soup recipe , i was not even sure how it would taste. Heck, i was not even welcome to the idea. To this date, i dont know what changed my mind. Something did and oh boy! its defiinitely for the good. Because this soup is all sweet, spicy, zesty and tangy all at once. Its such a flavor burst and makes for a lovely drink even on hot days. You just have to chill it. That s all. While the pea season still lasts, enjoy some of this soup.
Recipe For Fresh Green Peas Soup
( Learn how to make Fresh Green Peas Soup, an easy vegan and gluten free soup with fresh peas and herbs)

Prep Time: 10 mins
Cook Time: 25 mins
Serves 3 
Allergy Info: Vegan, Gluten free, Soy free and Nut free
Course: Accompaniment, Starters
Cuisine: International

Ingredients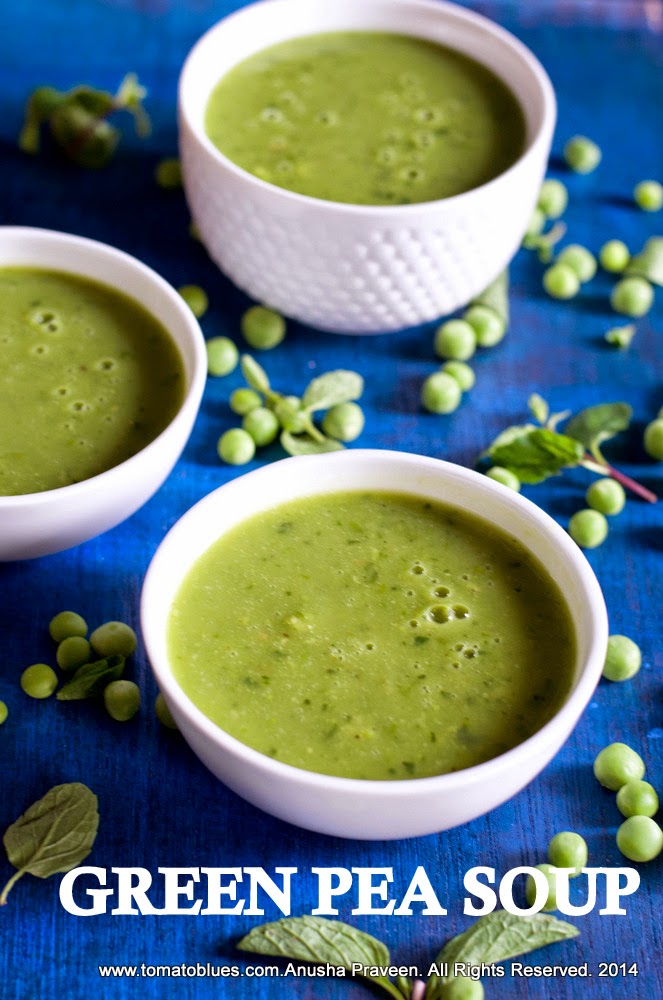 Fresh shelled green peas 2 c
Onion 1 large chopped finely
Spring onion stalks 2 chopped finely
Grated ginger 1 tsp
Lemon zest 1/4 tsp
Mint leaves 10
Flat headed parsley leaves 2 tbsp chopped finely
Basil leaves 3 chopped finely
White pepper powder 1 tsp
Sugar 1/2 tsp
Cornflour 1 tbsp
Water 1 c
Olive oil 1 tbsp
Salt to taste
Garnish
Mint leaves a few
To serve 
Bread sticks
Lemon wedges
Notes:
Frozen peas will not work for this. So dont even attempt this soup with frozen peas. You wont have the flavors of fresh peas in that version.
You can use any oil in place of olive oil. Even coconut oil will work well.
This soup can be served hot or cold. Either ways, lemon juice must be added only before serving.
Directions
In a small pressure cooker, heat olive oil and tip in the chopped onions, spring onions and ginger.
Saute till onion turns translucent.
Now, add the peas and lemon zest and 3/4 c water along with salt and sugar.
Pressure cook for 2 to 3 whistles until peas turn tender.
Once pressure subsides, remove off heat and throw in the mint, parsley and basil.
Using a hand blender, blend the mixture to a smooth paste.
Mix 1 tbsp corn flour with the remaining water until smooth and add to the mixture.
Return the cooker to the stove and cook on medium flame for about 1 min.
Season with pepper and salt.
Mix well.
Squeeze lemon juice and garnish with mint leaves just before serving.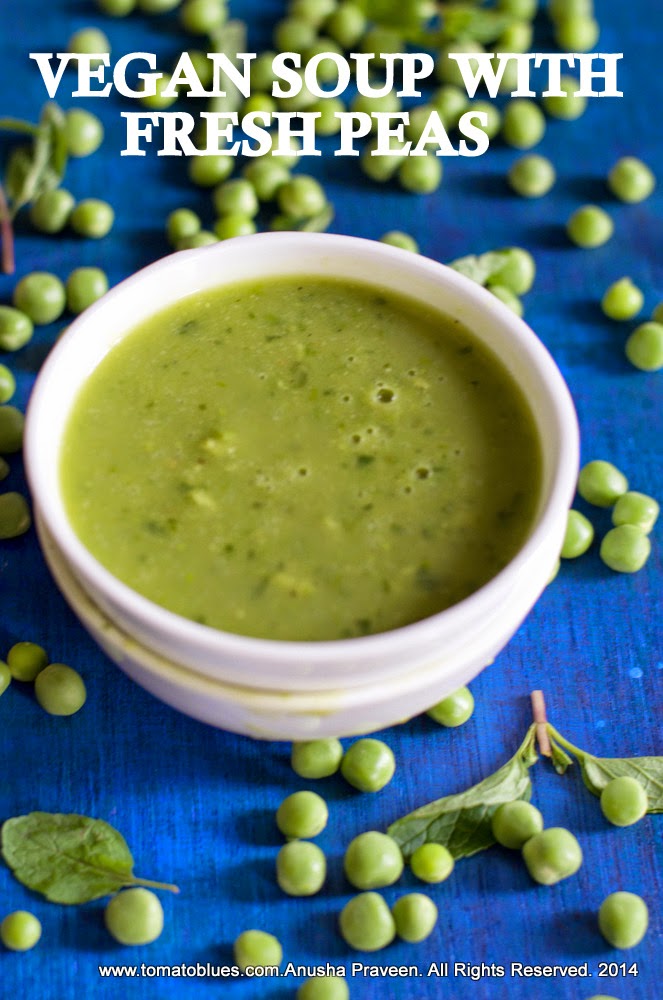 Serve hot.