How To Make Fresh Fig Milkshake?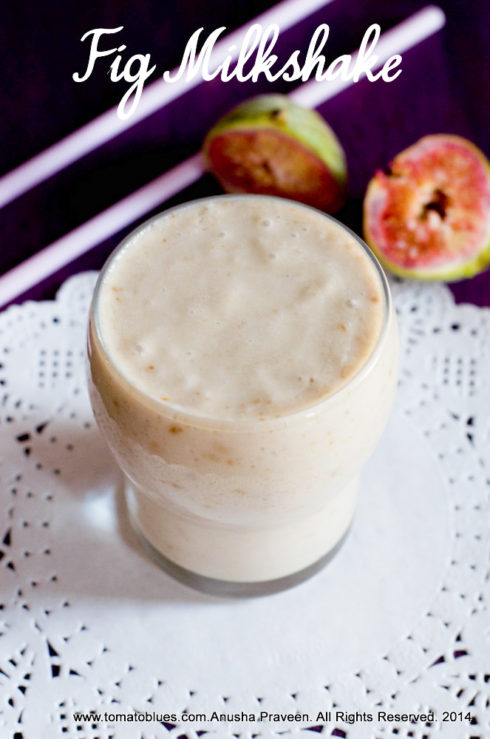 Fresh fig milkshake is a delicious way to enjoy the seasonal fresh figs that appear in the markets for a little time. I have not had the fortune to spot fresh figs in Singapore. This fresh fig milkshake happened way back last year when i got a batch of sweet, luscious and floral figs back in Baroda. Fresh figs are a good source of potassium, iron, magnesium and copper along with a host of antioxidants including Vitamin A. While dried figs are a sweet treat any time of the year, fresh figs will change your fig eating experience totally. They are juicy and sweet with the slight but tangible crunch of those tiny seeds. A word of caution, though. Figs are high in oxalates and when eaten in excess, they act as a good laxative. So please exercise portion control!
Coming back to this fresh fig milkshake, i have peeled the figs here. In my previous experience of making fresh fig milkshake, i have found that leaving the peel on imparts a bitterness to the fresh fig milkshake. To peel a fresh fig, cut off the top of a fresh fig and make cross slit across the top. Using a sharp knife, peel down the edges and discard the peel. Then proceed to use the fig to make this healthy fresh fig milkshake.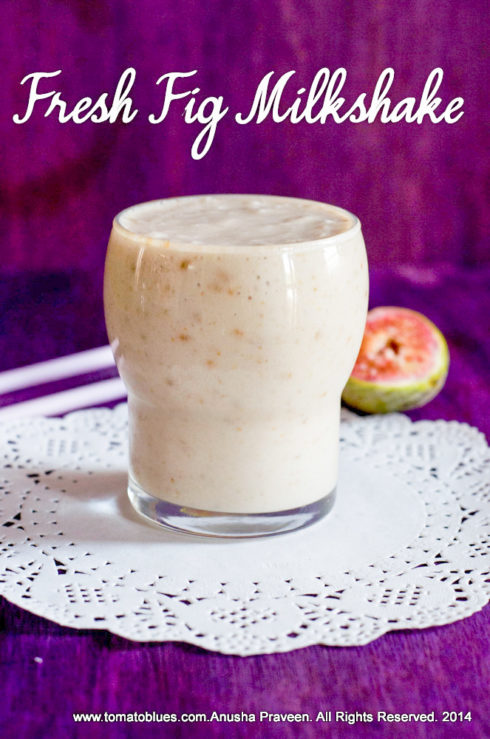 Recipe For Fresh Fig Milkshake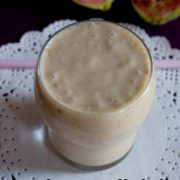 Print Recipe
Fresh Fig Milkshake Recipe
Iron packed milkshake using fresh figs.
Ingredients
Fresh figs 3 to 4 peeled

Full fat milk 1.5 cups

Vanilla ice cream 1/4 cup

Honey 2 tbsp

Ice cubes to serve
Instructions
Place all the ingredients except the ice cubes in a blender and blend to a smooth consistency.

Top with ice cubes.

Serve cold.
Notes
Fresh figs can be substituted with dried figs here but the taste with be entirely different. I would recommend using only fresh figs here.
You may use regular sugar or any other sweetener of your choice in place of honey here.
For Instant Pot & Air Fryer Recipes
Instant Pot timings may vary based on your geographic location. Air fryer settings and timings may vary based on the capacity and the model of the Air fryer.
Disclaimer
Nutrition values are provided here as a courtesy and are only a rough guide. Please consult a health care provider if you have any concerns.