Fenugreek Sprouts- Methi Sprouts. How Do They Help Us? 
Ingredient Talk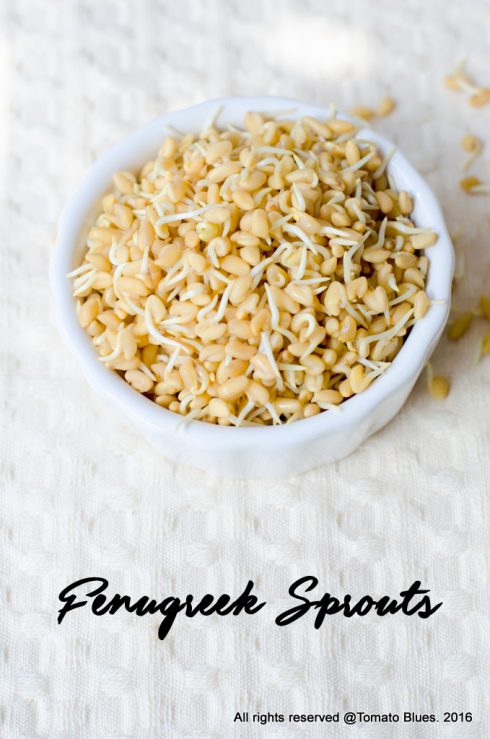 Fenugreek sprouts are made by sprouting fenugreek seeds also known as methi in hindi, menthe in kannada and vendhayam in Tamil. I would like to call this as the wonder seed. Its health benefits are numerous and when eaten as fenugreek sprouts, their nutritional value doubles. Before i tell you how to make your own  sprouts, i also want to share how these are helpful to our  body.
1. Fenugreek sprouts are known for helping in managing blood sugar levels. So it is a great food for diabetics.
2. These sprouts are given to lactating mothers to improve breast milk production. This is because it has phytoestrogen that helps in lactation.
3. These also help in flatulence and dyspepsia.
4. I remember eating these as a relief for menstrual cramps. They work like a charm.
5. These sprouts prevent aging symptoms and also improves the health of your hair.
6. Fenugreek sprouts have been proven to help in minimizing cholestrol levels.
7. These sprouts are good for your heart.
These are only a few benefits of eating fenugreek sprouts. There are many more but i m sure that eating this super food will definitely help our body to stay fit. Shall we now check how to make these sprouts at home?
Sprouting fenugreek  is like child's play. In fact you can use this method to sprout any bean that you desire. All you need is some fenugreek seeds, water and a clean kitchen towel. If you have leftover  sprouts, just sow them in potting soil and you will have fenugreek greens growing in your kitchen garden in no time. These fenugreek sprouts can be added while making dosa or idli batter too.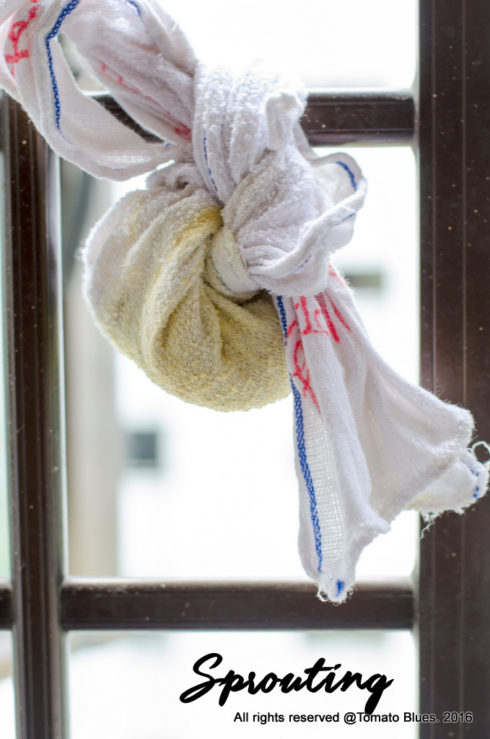 How To Make Fenugreek Sprouts?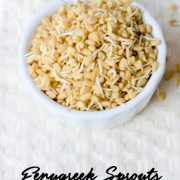 Print Recipe
Fenugreek Sprouts- Ingredient Talk
Fenugreek sprouts are made by sprouting methi or menthe or vendhayam and these are very high in nutrients. Learn how to make your own fenugreek sprouts easily here.
Ingredients
Fenugreek seeds 4 tbsp

Water 1 c

A clean kitchen towel
Instructions
Wash the fenugreek seeds well.

Soak them in water for 8 hours.

After 8 hours, drain them completely and place them on the kitchen towel.

Now, make a bundle out of the towel by bringing together the ends and make a knot.

Hang this in a well lit place for 24 hours.

Make sure you spritz the towel with water once in a while,

After 24 hours, you will have beautifully sprouted fenugreek seeds.

Use them as required.
For Instant Pot & Air Fryer Recipes
Instant Pot timings may vary based on your geographic location. Air fryer settings and timings may vary based on the capacity and the model of the Air fryer.
Disclaimer
Nutrition values are provided here as a courtesy and are only a rough guide. Please consult a health care provider if you have any concerns.