Tomato soup is a classic. At least in India where people dint know much about soups, tomato soup made it to the top in most hotel menus just because it was never made at home. I m sure the humble tomato soup has come a long way since then. And there are probably umpteen ways in which one can whip up tomato soup. My version today is a simple no fuss recipe. In case you want to walk that extra mile and have an extra extra special tomato soup, do check out my
oven baked tomato soup
.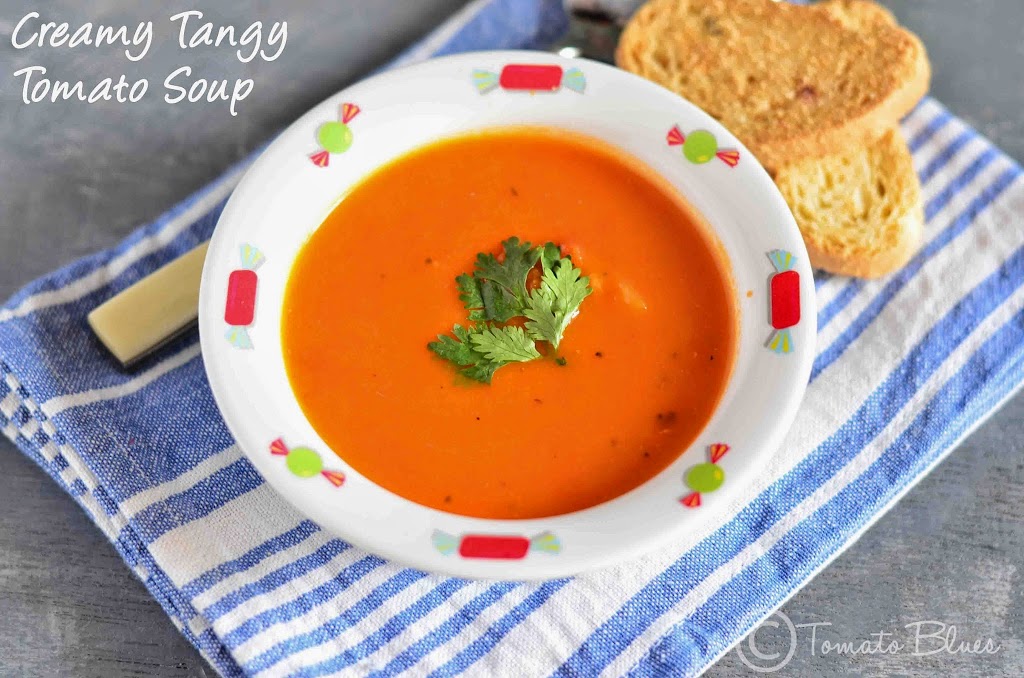 I m a person who loves making things quickly in the kitchen. If you thought i was that girl who would stand sweating and steaming in a kitchen for hours on end, you are so wrong! I am a sucker for one pot meals and quick breakfasts. I always plan and prepare almost all of my meals a night in advance. You get my point here, dont you? So this tomato soup caters to my quick eager beaver self perfectly. You can make this well in advance, refrigerate, heat and serve whenever you want. I love this soup so much because it s such a respite from that bowl of preservative and ketchup loaded tomato soup that you get in most restaurants.
Recipe For Creamy Tomato Soup
( Learn to make tangy and creamy tomato soup from the scratch with ingredients available in your pantry)

Prep Time: 10 mins
Cook Time: 20 mins
Serves 2 to 3
Allergy Info: Can be made vegan, Nut and Soy Free
Course: Appetiser, Starter
Cuisine: International

Ingredients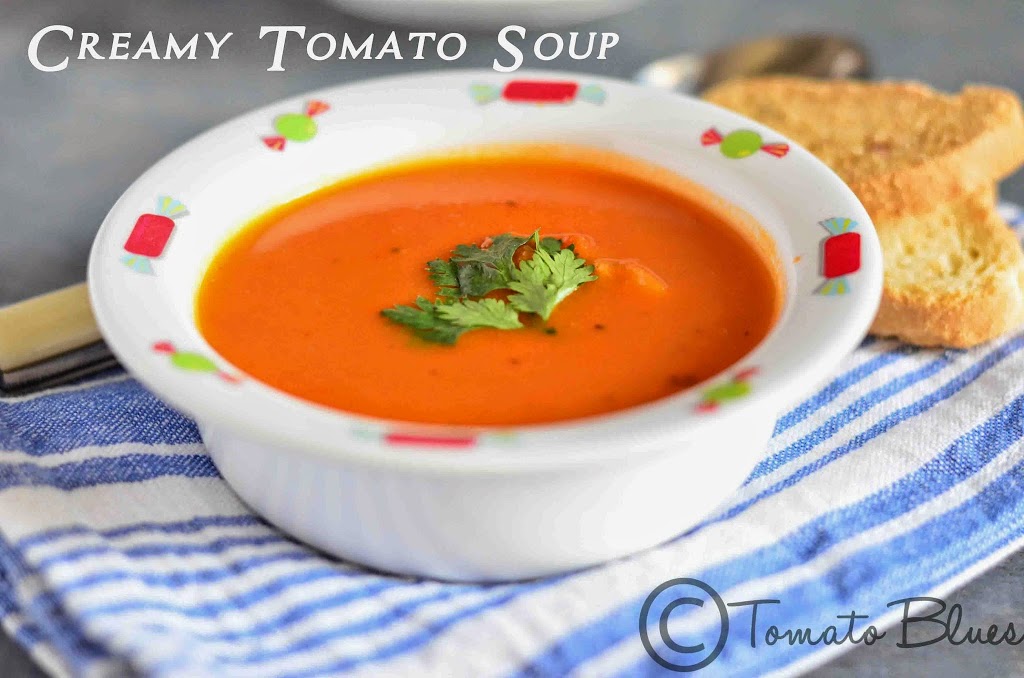 Tomatoes 4 largish ripe red ones quartered
Carrot 1 med peeled and cubed
Garlic cloves 4 to 5 peeled and crushed
Onion 1 med chopped into cubes
Basil leaves 2 chopped
Pizza seasoning 1/2 tsp
Freshly ground pepper 1 tsp
Sugar 1/2 tsp
Water 2 cups
Salt to taste
Oil 2 tsp
Cream or milk 1 tbsp ( see notes)
Cilantro leaves 1 tbsp chopped finely for garnish
Notes:
1. In case you dont have pizza seasoning, feel free to add oregano.
2. You can skip the cream or milk and make this a vegan soup.
3. Use Roma tomatoes for best results.
Directions
Heat a small pressure pan with 2 tsp oil.
Once done, add garlic and fry till golden.
Tip in the onions next and fry till pink.
Now, add carrots and fry for a minute.
Once done, add tomatoes, give a good stir and let it cook until slightly mushy.
Once the tomatoes start releasing their juices, add the seasoning, crushed pepper, basil, salt, sugar and cream or milk.
Mix well.
Now, add water and close the pan.
Pressure cook for 3 whistles.
Remove once the pressure is completely released.
Using an immersion blender, blend the mixture to a puree.
Now, bring the mixture to a slight boil.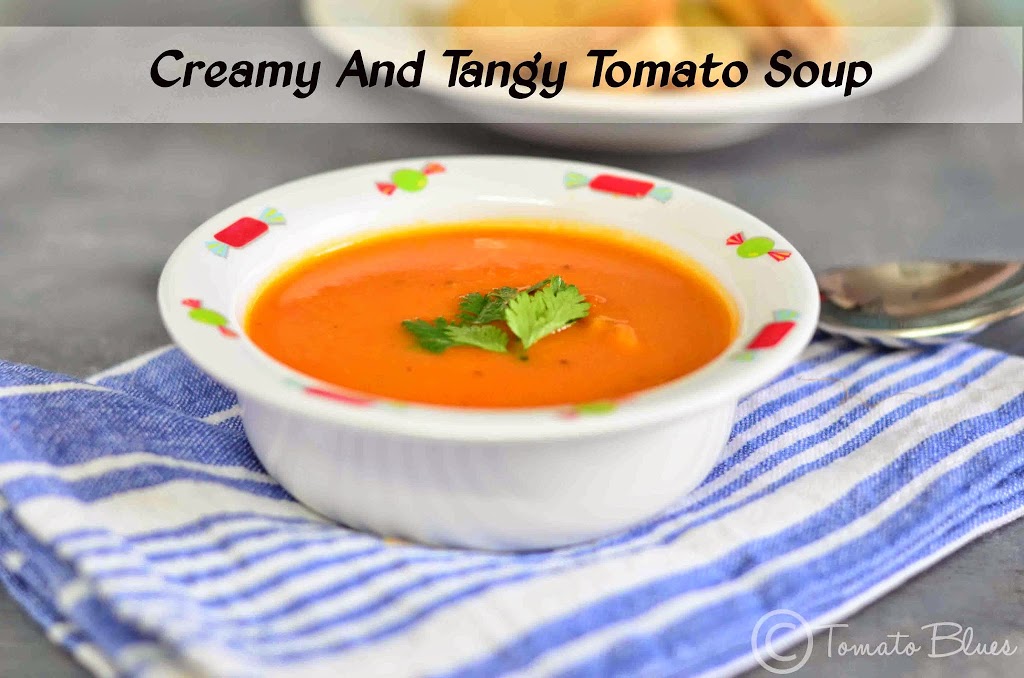 Garnish with cilantro leaves and serve hot with croutons or any bread of your choice.