Now, if you ask me what s so great about making a chocolate milkshare, then i ll give you a piercing stare. Come on!! Is there someone who doesnt like chocolate?? But to my chagrin, i ve found that not many places offer great chocolate milkshake. Either they are too thin or too bitter or too sweet. None of the above will do. So my recipe and its not any of the above. Gee!!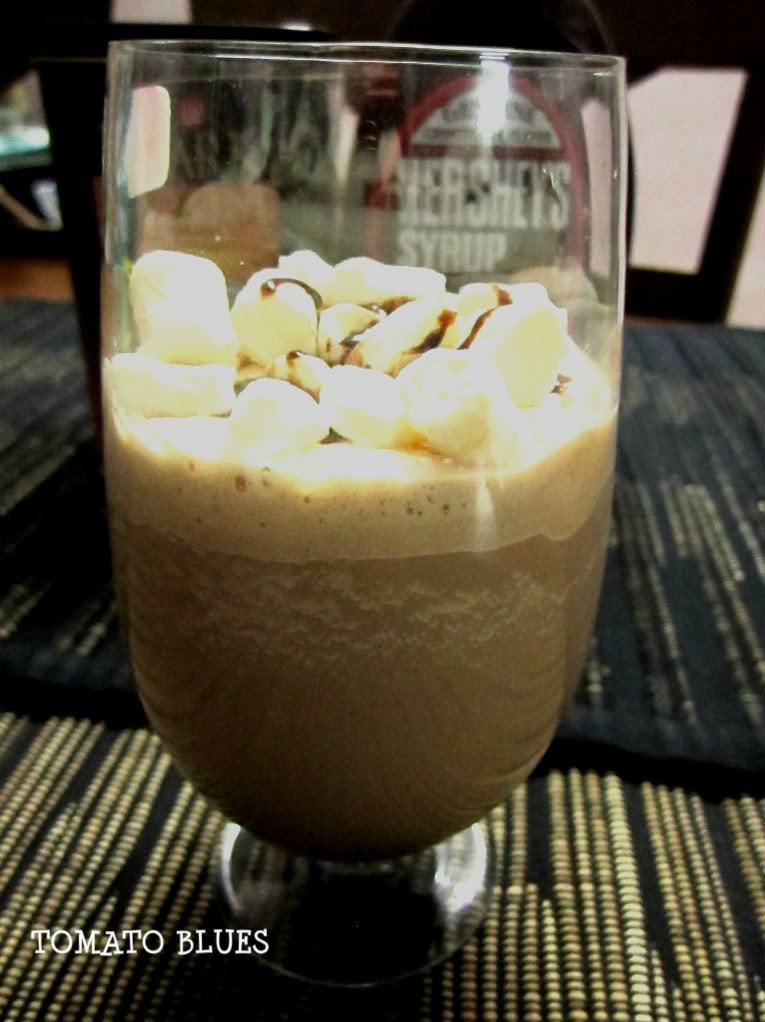 Cook Time: Nil
Prep Time: Under 15 mins
Serves 2


What you need?
Full fat milk 2 cups
Vanilla ice cream 2 scoops
Sugar 2 tbsp
Hersheys chocolate syrup 3 to 4 tbsp( only hersheys and nothing else will do, dont even dream of using cocoa, just trust me on this one)
For Topping:
Marshmallows 10 for a glass of milkshake (you can either roast them or use as it is)
Hershey s chocolate syrup 1 tsp each for a glass
How to make it?
Blend the milk, chocolate syrup, sugar and ice cream well.
Serve chilled topped with marshmallows and chocolate syrup.