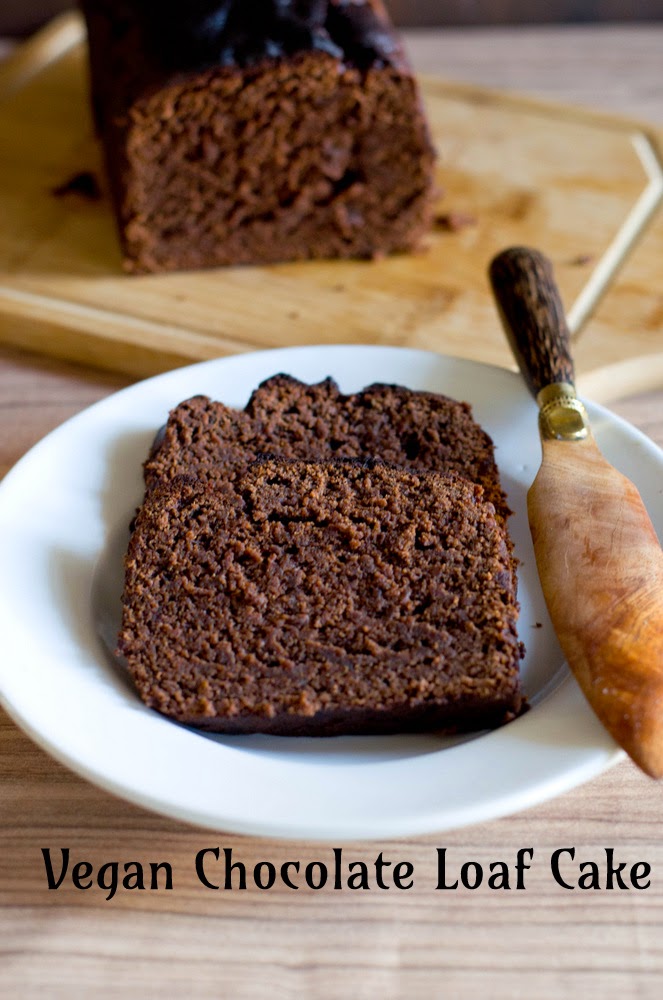 This Vegan Chocolate Loaf Cake is an incredibly soft and sinfully chocolatey cake that has the additional brownie points of being vegan. Today is chocolate cake day. For so many reasons. But the first is because i was supposed to have made something with chocolate and yeast but the weather guy is being very difficult here. With the mercury falling and rising like a charging bull, its very difficult to proof the dough. I failed four times in a row. That did little to inspire me but then, the better half soothingly suggested that i let it be and make something else with cocoa. After all, do we need a reason to gorge on chocolate or for that matter, any thing loaded with cocoa?
Ok now for the second part of the story. Why did i even want to make something with chocolate and yeast when i knew the weather guy was not in his friendly best. Well, its the hush hush week. Wondering what that is?? Let me tell y'all. The Avant Garde Cookies set each other a secret ingredient. At the end of the first week, we are supposed to make a dish featuring the ingredients. This time, i got paired with the vivacious Kavi and she did turn out to be a lil naughty gal. She gave me chocolate and yeast. Well, the rest of the story, i ve already told you all.
And now finally the cake. Let me tell you all how this cake happened. I was religiously scouring the fridge shelves when i happened to discover carton after carton of coconut milk. And i was loaded with guilt for having forgotten about it.I wanted to use up the milk and i was already craving for a sinful dessert. Not that i m a chocolate person. But i love my desserts. Anyway, so i went into the kitchen, hovered aimlessly over the counter for a while and then started working out as slow as an old donkey. And in the middle of it all, just when i set the beater to whip up the liquids, the bowl toppled over and all i was left with a counter that had a emulsified mixture of milk, oil and
vanilla all over without a sense of direction.
Phew! So, then i cleaned up, mopped up and set to work again. And in the mind,i was telling myself, this is not your cake day. Anyway, i went ahead and finished mixing up the batter, licked the bowl clean ( oh yeah i do that every time i bake a cake. You do that too and you ll understand why i do it!) and put the cake in the oven and waited for that ting sound. And out came a nice plump and healthy dark chocolate cake.
Recipe For Vegan Chocolate Loaf Cake
( Learn how to make Vegan Chocolate Loaf Cake, an easy chocolate dessert that is dairy free)

Ingredients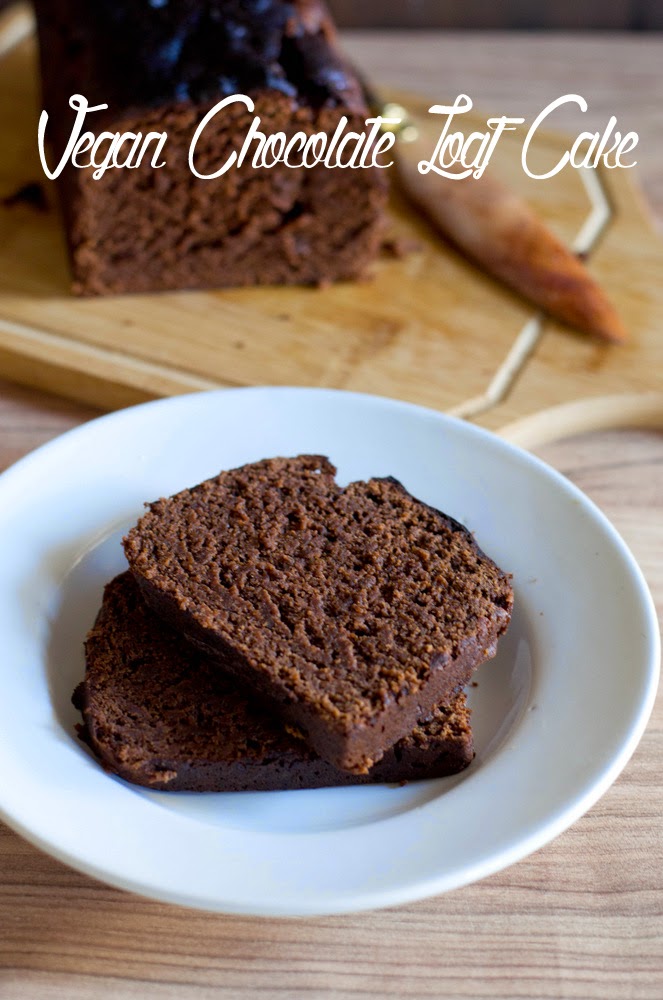 All Purpose Flour 1.5 cups
Cocoa 3 tbsp
Sugar 1 cup powdered
Thick coconut milk 1/2 cup
Cold water 1/2 cup
Vegetable oil 1/4 cup
Salt a tiny pinch
Baking powder 1 tsp
Baking soda 1/2 tsp
Vanilla extract 1 tsp
Note:
1. You can replace coconut milk with any nut milk of your choice. In that case, skip the cold water and use 1 c of nut milk.
Directions
Preheat the oven to 180 C. Line a loaf tin with butter paper or parchment paper or grease with a tiny amount of oil on all sides. Set aside.
In a large mixing bowl, place the coconut milk, cold water, vegetable oil, vanilla and the sugar.
Whisk till combined well.
Now, in another bowl, sieve together the cocoa, flour, baking soda, baking powder and the salt.
Add this to the liquid mixture gradually and whisk until combined well.
Now, pour the batter into the loaf tin and gently drop the tin once or twice on the counter top.
Bake in the oven for 30 to 35 mins until a wooden skewer inserted comes out clean.
Cool completely on a wire rack.
Slice up and serve warm with some vanilla ice cream or eat as is.
Makes a super yummlicious dessert.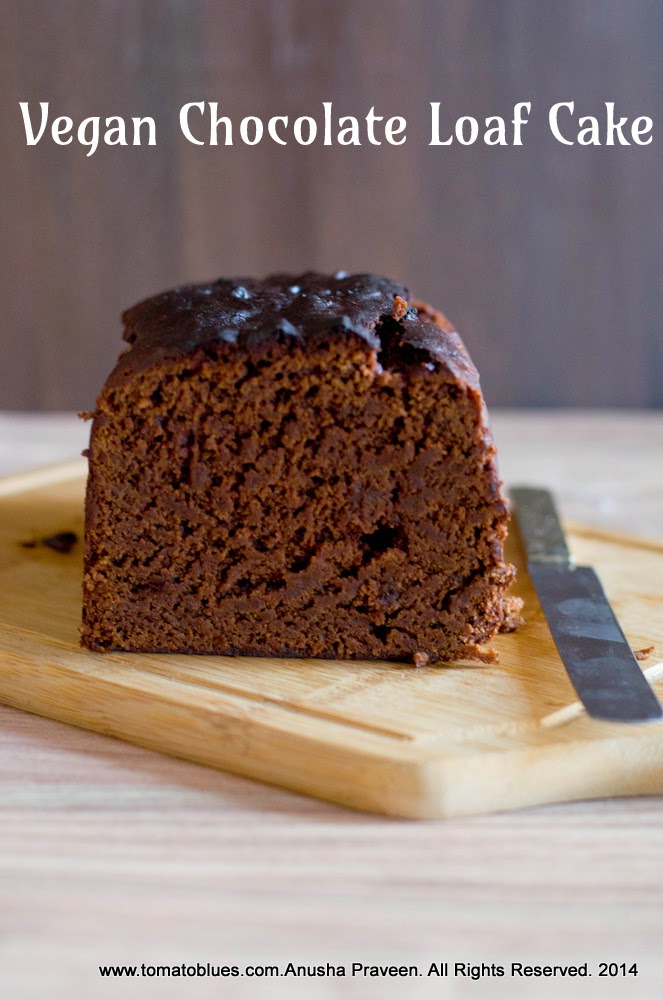 Also check out the other cookies
Radhika
,
Jayanthy
,
Kavi
,
Priya
,
Veena
and
Roshni
for their lip smacking hush hush hungama!!
Sending this to I Love Baking and Bake Fest Hosted By Kavi for Vardhini