Banana my favourite food in the whole planet. When i was a kid, i used to have a whole banana split for dinner. No starters, no main course. Just dessert and banana split for dessert. This trend continues till today. I am a complete banana freak and i love it in just bout any form. So you can imagine how many kilos of bananas i would have consumed. We used to get so many varieties of bananas in Coimbatore and my favourite was the variety from the hills. I remember my dad exclaiming the next day after i had consumed the whole bunch that he had bought the previous night. "It dint even last a night this time?" and i used to grin sheepishly. Banana love 🙂 The quickest and the healthiest milkshake one can make.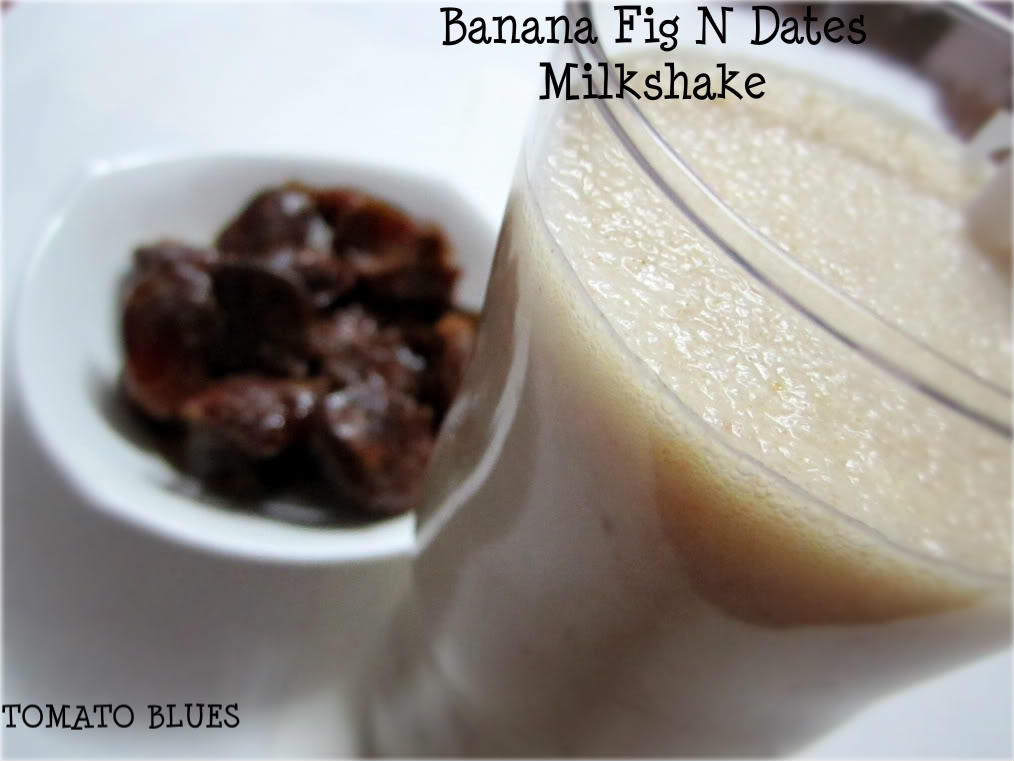 Prep Time: 5 mins
Cook Time: Nil
Serves : 2 in my case only one
What you need?
Banana 1 large ripe
Vanilla Ice Cream 1/2 cup
Chilled Milk low fat or whatever fat 1 and 1/2 cups
Dates 6 to 8
Figs 6 to 8
How to make it?
In a blender, blend the dates and figs with a little of the milk well.
Next, add the banana, milk and the ice cream to the date fig mixture and blend well.
Enjoy with your breakfast or just have this alone for breakfast.
This is my entry to Abc series : Banana Event by Ramya